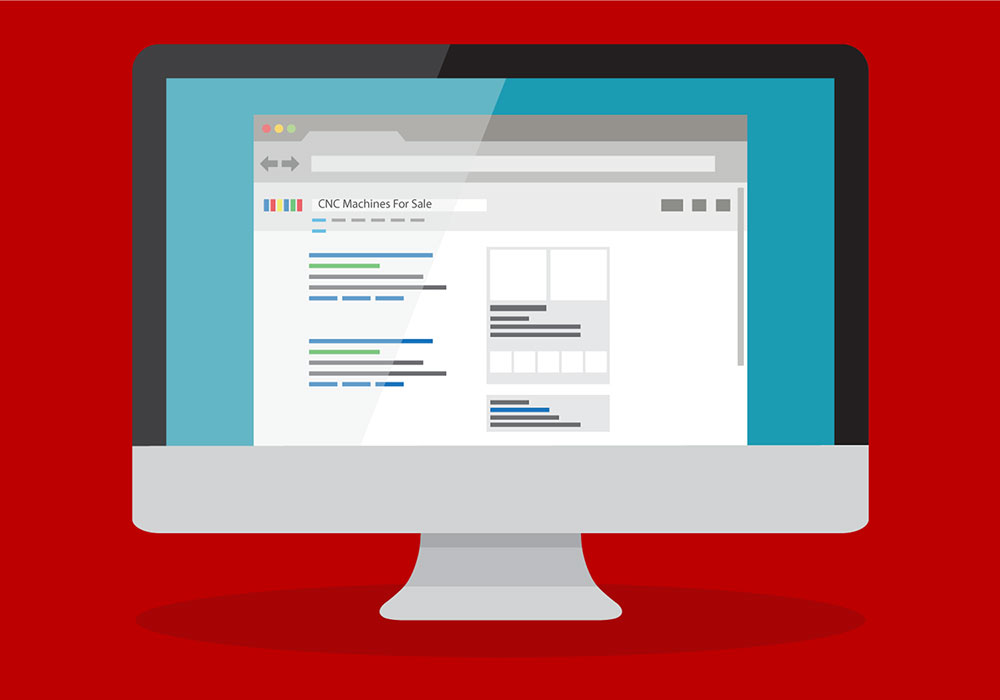 May 6, 2019
'Free' is a word that creates excitement in the minds of consumers. Nobody would want to miss getting something for free or at a rate they think they should hurry up and purchase before anybody else. Freebies can be used to get valuable exposure and a reach and it can be used in almost any industry. However, as an expert in digital marketing with over 15 years of experience, I have discovered that the manufacturing industry has not yet adapted to streamlined digital marketing strategies like other industries.
One of the main reasons is the fact that 'Old School' methods still seem to be the proven methods in this industry. Today, I would like to share some quick tips which can help manufacturing companies perform better with freebies offered to visitors.
Those who are interested in getting increased website traffic can consider offering freebies so that online forums can spread the word for your business. These forums are a great resource for digital advertising and they charge nothing.
Such forums get thousands of visits each day from people looking for free items or hot deals. Referral visitors to your website coming from these forums can give you increased traffic and hence more business. When your website starts getting more traffic than your competitors, it will be ranked higher on search engine results, getting you on the top of the lists.
The Freebie Tool Campaign
Giving away an item for free is a great way to boost your brand image and get increased web traffic. The freebie you select depends on the business you own. For manufacturing businesses, a small new item or a free sample can increase the traffic. Apart from free samples of your products, you can even offer tradeshow items like calendars, stickers, mugs, t-shirts, pens, coasters or hats imprinted with your brand logo.
To get the best results from your freebie campaign, see that your item appeals to the target audience. Another consideration when offering freebies is to limit the number of items you give away or the time of the offer availability. While some business owners create a set of pages to collect visitor details, others allow customers to request the freebie by email. Companies can also ask visitors to sign up to the newsletter to receive freebies.
For B2B websites like ours at CNCMachines.com, it is advisable to ask visitors to list their business on the submission form to get the freebie. We have offered a Free CNC Machine Price Guide Tool that lets customers get valuation for any used CNC machine in a few simple steps.
Our cost calculator app helps them determine the value of their manufacturing equipment easily and quickly and totally for free. It is a completely new concept in the manufacturing industry that still relies much on old school practices. We are looking to introduce digital marketing practices and strategies in the industry that possesses such potential and power.
Get Creative
A free download like the calculator app is a less expensive freebie possibility. Such a freebie gets you website visitors without having to spend any shipping expenses. Some other possibilities include printables, videos and documents. While downloadable items don't bring traffic increase at once, they can be kept available for a longer time to result in long-term traffic increase.
Basically, you want the freebie item to help users learn about your product, service or offering and make them more appealing to the customers. Selecting the most appealing freebie can require some imagination and creativity but there is definitely an ideal freebie for every business – the one that boosts your business and provides value to the customers.
Bonus: You can also build a great email list if done correctly, Check out this awesome post by digital marketing pioneer Niel Patel: https://neilpatel.com/blog/67-tools-email-list/
Use it to Build Links
A search engine optimization strategy includes "building links" this process is done in order to create "relevancy" to your industry or market weather is Aerospace, Automotive or even just a local machine shop. Other websites that "link" to your website essentially "vouch" for you, letting Google know that your valuable to that industry or segment. But how do you scale this process if you're a small team?
The answer is simple, Free tools, Samples, freebies works!
Freebies can prove to be effective at attracting links from other blogs and websites. You can contact bloggers, site owners, media and news to include content or link to your freebie campaign and get links. As a method to give back to the manufacturing industry, We recently announced a scholarship of $2000 awarded to students enrolled in manufacturing, engineering, CNC machinist or CNC operations programs.
The award also gives a donation of $500 to the scholarship receiving student's school. The fund can be used to purchase or upgrade tools and supplies in the manufacturing or machining department. This scholarship announcement has helped us generate more backlinks and website traffic and has proved to be an effective giving back strategy for traffic increase.
With the increasing exposure to your freebie campaign, you can effectively build your email lists and increase sales. Links coming from other blogs and sites is an amazing way to get the exposure you want.
Social Media Promotion
Once you create a quality freebie campaign and you are ready to collect visitor details in exchange for the freebie access, the next step is to increase the exposure for the offer. Businesses with huge audience base may not need promotion of the offer but most small businesses may need to promote the freebie actively.
Social media is one of the best ways to get the exposure if you have an appealing freebie campaign as visitors would want to share it to inform others about the offer. You can also consider promoting it through your own social media profiles. Facebook groups, LinkedIn groups and forum communities like Practical Machinist, CNC Pro Forums, and CNC Zone can be used to promote the campaign while following their policies. If you have quality photos or a custom video Instagram can be a great outlet to promote, especially if your demographic is younger.
I hope these insights on giving back to the manufacturing industry, giving out free tools, freebies and value-added services and goods would help you improve your website traffic and leverage the power of digital marketing to increase business and profits.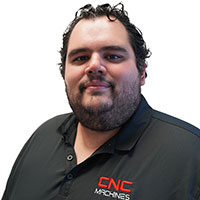 About the Author:
Jonathan Alonso is the Director of marketing for CNC Machines a machine marketplace that will be launching in summer 2019. Jonathan is an avid marketing educator and loves giving free advice you can follow him on twitter @jongeek or on linkedin.