Only 8.4% of construction managers in the US are female. Why haven't we seen more growth of women in the industry?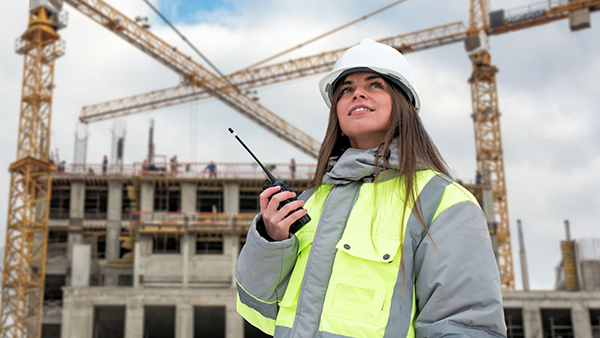 By Catie Williams, director of connected analytics, InEight
I grew up in Omaha, the headquarters of Kiewit, one of the largest construction and engineering organizations in North America, and was always interested in working for the company because I saw the influence Kiewit had on improving our community.
That was over 20 years ago and if we fast forward to today, only 8.4% of construction managers in the US are female. Why haven't we seen more growth of women in the industry?
It's not for lack of interest in building, or because women think it's a "man's job". We also can't assume it's because of limited progression either. Since I graduated, I've been given so many opportunities. My male colleagues backed me – and my career path accelerated.
But while being female has never held me back, I've always been aware that women in construction are a minority. How can we challenge the status quo and create cultural change that attracts more women into the industry? The answer lies in gender equality, while recognizing the different approaches needed to attract and retain women.
Everyday changes can make construction more female-friendly
Attracting women to the construction industry will be an up-hill battle because of pre-conceived notions about what a construction career is like for women. While expecting change overnight isn't realistic, incremental shifts can be made to demonstrate that a career in construction is viable and rewarding.
Physically there are differences between men and women which need to be accounted for.
For example, being prepared for new mothers that need a sanitary and private location for pumping, rather than it being an afterthought. And when it comes to tools training and fall protection, alternate teaching methods may be needed to achieve the same end results. PPE (personal protective equipment) needs to be available for both genders too. For a long time, PPE made specifically for women wasn't widely available. Now properly fitting vests and safety glasses are, women don't have to worry about getting caught on machinery or eye protection slipping off.
In addition, women should be included in decision making processes, so that their needs are part of the conversation. It is these types of changes that allow young women to see construction as a career option. If they don't see themselves represented, they are less likely to enter the industry.
If we want to tackle construction's skilled labor shortage, we need to create an environment that facilitates everyday changes to make the industry a more inclusive and desirable to women.
Creatively approach women's benefits
It's not just the small stuff impacting recruitment rates. One of the biggest barriers preventing women from entering construction is benefits like maternity leave, and the uncertainty around how they will be treated when they are ready to start a family.
I speak from personal experience when I say preparing for an upcoming maternity leave can be daunting as an employee, one that male peers and leaders might not be able to relate to. Organizations should adapt their current approaches with individual solutions to support employees interested in starting a family. This means tailoring pre-and-post maternity needs around the individual vs. attempting a one-size fits all approach.
Women have a hard time seeing how they can be successful at having a career AND a family, in an industry known for travel and long hours at a job site. But it isn't impossible, and by ensuring there are benefits in place that are flexible for women starting a family, it will alleviate the fear of the unknown. For example, providing intermittent leave of a longer duration or flexible hours might work better for some women to ease back into their job without feeling guilty choosing between family and career.
The belief that women don't want to work or aren't fulfilled by their careers just because they choose to have children is a stigma that must be squashed or women will continue to seek out industries and careers that don't perpetuate those ideals.
Greater flexibility is better for everyone
Having work/life balance in the construction industry is sometimes viewed as non-existent. Construction workers are known for their tenacity, strong work ethic and commitment but project deadlines and remote locations increase working hours and can result in burnout.
Enabling flexibility to support the demands of home life are good for everyone, whether that is allowing employees to pick up kids, have multiple shifts available, or take personal time. When your work environment encourages the importance of personal wellbeing, it leads to better employee performance. Showing empathy for someone's family responsibilities means staff are focused, motivated, and have a better relationship with their employer. And this benefit applies to both men and women.
Sharing positive stories of female success
To get more women into construction, we need to help lead the charge and be advocates for ourselves and the next generation. We need to show women what is possible. When we see something, we need to say something – this is how we can affect change.
Mentoring young women interested in STEM is a great way to get involved and demonstrate what is possible. Mentoring programs for women inside organizations are also important to provide coaching and development to support growth into leadership roles.
It's simple. Incremental changes = more young girls and women seeing themselves represented in the industry = more women pursuing a career in construction.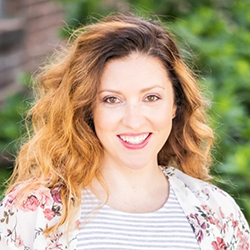 Catie Williams is director of connected analytics at InEight, a global leader in capital project management software. Over 300,000 users worldwide rely on InEight for real-time insights that help manage risk and keep projects on schedule and under budget across the entire life cycle. For more information, follow InEight on LinkedIn.