Without an industry cloud strategy, your SaaS solution is already obsolete.
By Dario Ambrosini, CMO, Propel
Industry clouds are taking off. Manufacturers that get their industry cloud strategy right will enjoy a huge advantage over competitors. Companies that get it wrong – or worse, don't have an industry cloud strategy at all – will struggle to remain relevant in our digital-first world. So the big questions are: what are industry clouds, why do they matter, and why they are growing so quickly (hint: they deliver enormous value)?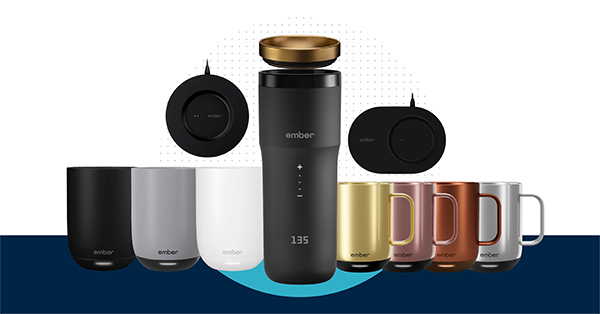 The Market is Embracing Industry Clouds
The past six months leave no doubt that industry clouds are skyrocketing. Analysts from Gartner and Forrester have declared industry clouds a key technology trend for 2022. Microsoft recently announced the launch of its Manufacturing Cloud, and Google recently announced the launch of Google Cloud Digital Supply Chain. Not to mention the exponential growth of industry solutions from established providers like Salesforce. At Propel, we are seeing more and more customers who view multiple solutions on a single shared platform as a huge strategic advantage.
What are Industry Clouds?
At their most basic level, industry clouds are single platforms or a combination of platforms that power multiple solutions configured to meet the needs of a specific industry. Without a single platform solution, companies purchase software at the traditional category level – such as CRM, ERP or PLM – then connect each solution and configure them to their needs. By using solutions built on (or at the very least, specifically for) the same platform, there is no need to integrate or maintain connectors to different products. The appeal is clear: rather than spending time and effort on connecting different solutions, companies that choose industry clouds cut to the front of the line where they can direct resources to running their business instead of their IT stack.
Industry Clouds are Flexible
Industry Clouds come in all shapes and sizes. And each provider has a different approach and strategy, with a unique set of strengths and weaknesses. Top providers offer extreme flexibility to meet a variety of needs.
Looking to fix a single problem without replacing existing solutions? No problem. The beauty of SaaS is that you can start small and expand later – if and when needed.
Is your company committed to your current ERP provider on a different platform? No problem. Integrations between enterprise solutions are straightforward. Once you connect to that ERP, the data can easily flow to all solutions built on the single platform.
Looking at a complete digital transformation project but don't think your platform of choice has everything you need? Again, no problem. Buy what you need from your strategic partner, and connect to other solutions as needed. Although some companies choose to eliminate integrations altogether, most simply want to minimize them in order to free up IT resources needed to deploy and maintain disparate solutions.
Why are Industry Clouds Growing so Fast?
With multiple solutions built on, or fully connected to a single platform, industry clouds truly provide a single source of data that is quickly and easily found, analyzed and acted upon. The real value of industry clouds lies in their ability to completely transform a company's core business model. Manufacturers can be more responsive to market conditions, engage deeper with customers and suppliers, and support new revenue models based on long term subscriptions. This applies to companies new and old across a variety of industries.
Business owners love the flexibility to easily update configurations as their needs evolve, without having to worry about compatibility across different solutions. Finance teams love the faster time to value that comes with accelerated deployments and less maintenance. CEOs love the unified process flow and business intelligence that allows them to make faster and better decisions. And everyday users love the efficiency that comes from data accessibility, data accuracy and role-based user experiences that are intuitive and easy to use.
Address the Future Today with Flexible Industry Clouds
Even if you don't need a full powered solution like this today, it's wise to choose a platform that will allow you to unlock additional benefits in the future. As with any new technology, what is a competitive advantage today will simply be table stakes tomorrow. You will need an industry cloud sooner rather than later, so don't choose a solution you will have to replace in a few years because it is not part of an evergreen platform with a proven history of innovation.
We are only in the beginning of the industry cloud evolution. Expect to hear a lot more about them as they become a mainstream offering over the next few years.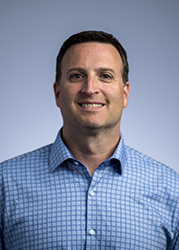 Dario Ambrosini is Chief Marketing Officer at Propel, where he brings over a decade of marketing and operations experience with enterprise and SMB SaaS companies. Prior to joining Propel, Dario was COO/CMO at Manta and CMO at Switchfly, where he was the first dedicated marketing hire and built a team as the company scaled revenue 5x. Prior to that, he held marketing roles at Yahoo! and American Express. Dario graduated from UC Berkeley and holds an MBA from the Anderson School at UCLA.