How procurement leaders can optimize spend with closed loop spend management.
By Ramon Colomina, Accenture
The COVID-19 pandemic created disruptions across companies' value chains, with supply chains being hit exceptionally hard. As orchestrators of companies' third-party relationships, procurement leaders are in a unique position to influence a wide range of value levers helping their companies grow and improve resilience, while also adopting responsible business practices.
Procurement's greatest asset is a proactive Closed Loop Spend Management (CLSM) approach to managing third-party spend. CLSM provides visibility and analysis and puts in place the infrastructure to help drive end-to-end transformation to achieve and maintain breakthrough value.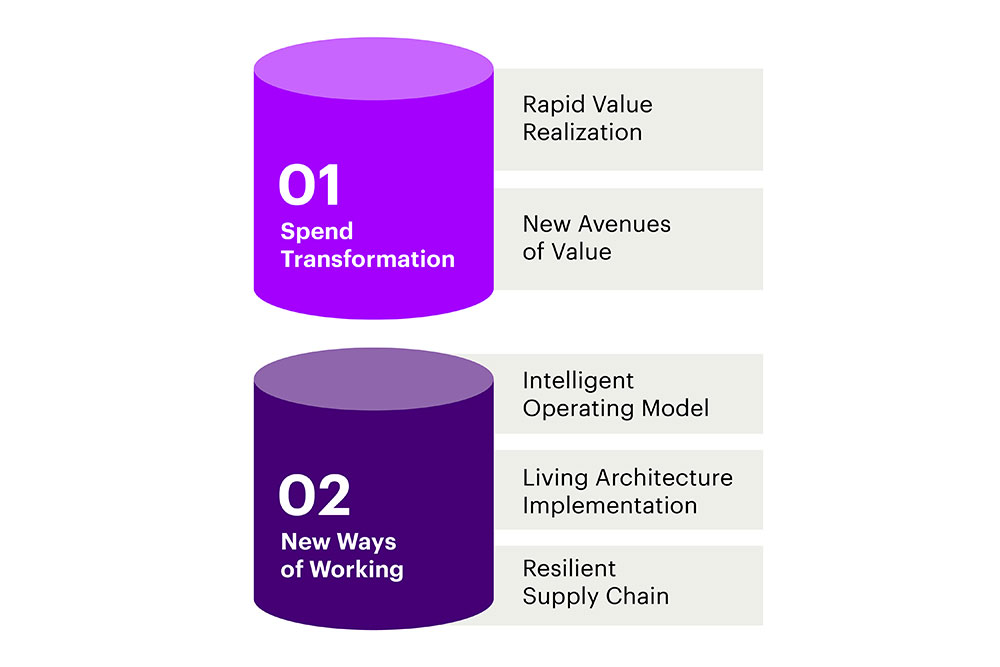 Helping the Planet and Your Business with Data-Driven Insights
This past year showed, now more than ever, that responsible business needs to be the driving force behind a company's operating model. CLSM embeds responsible practices across procurement – to ensure sourcing is sustainable by design through visibly ethical, net-zero, trusted, and circular supply solutions. Companies can now build trusted and transparent value chains while generating new value. Ultimately, what is good for the planet can be good for business as well.
But, many companies are not used to viewing sustainability efforts as a profit builder. Yet, if they take a closer look at their data, they could reap previously untapped rewards. For example, we work with a leading plastics manufacturer that is looking at an additional revenue upside of US$150 million per year through recycling opportunities in one Asian country.
Some may be tempted to write this substantial sum off as a fluke occurrence. However, it's part of a larger data-backed trend. Forrester reports that sustainability-focused companies have better financial results relative to their peers, even during the COVID-19 pandemic. Companies that fail to integrate sustainability efforts are potentially further harming the environment while are also leaving money on the table.
Cutting Costs and Reinvesting in Innovative Technologies
Adopting a zero-based mindset, cutting unnecessary costs that are not adding value, and reinvesting money into digital assets that drive innovation is a critical step for organizations on their CLSM journey. Companies can rely on CLSM to not only unlock huge cost savings, but also to make sure those savings are durable – by scaling data, automation and AI-powered solutions across the business and driving new ways of working for their talent base.
Simply put: to continue evolving the business, procurement must thoroughly analyze and identify all opportunities to remove costs that aren't creating value. This sounds complex but it's a shockingly straightforward process. Here's how it works: a company forgets about the past and reimagines its cost base – not from what it was or is today, but what it should be if the company were to start from scratch. From there, any resulting savings can be used to fund investments in innovation, distinctive capabilities, and specific activities that drive growth.
The revenue that can be saved and repurposed from these efforts is substantial, to say the least. We discovered that with a zero-based mindset, or ZBx, companies are seeing average cost reductions of 15% and average bottom-line savings of more than US$260 million annually1. ZBx truly gives companies the power to holistically examine the internal and external factors that affect business costs so they can optimize their spend levels accordingly. By saving sizeable amounts, businesses can then further their success story by reinvesting these newfound assets into innovative technological offerings that will further their digital transformations.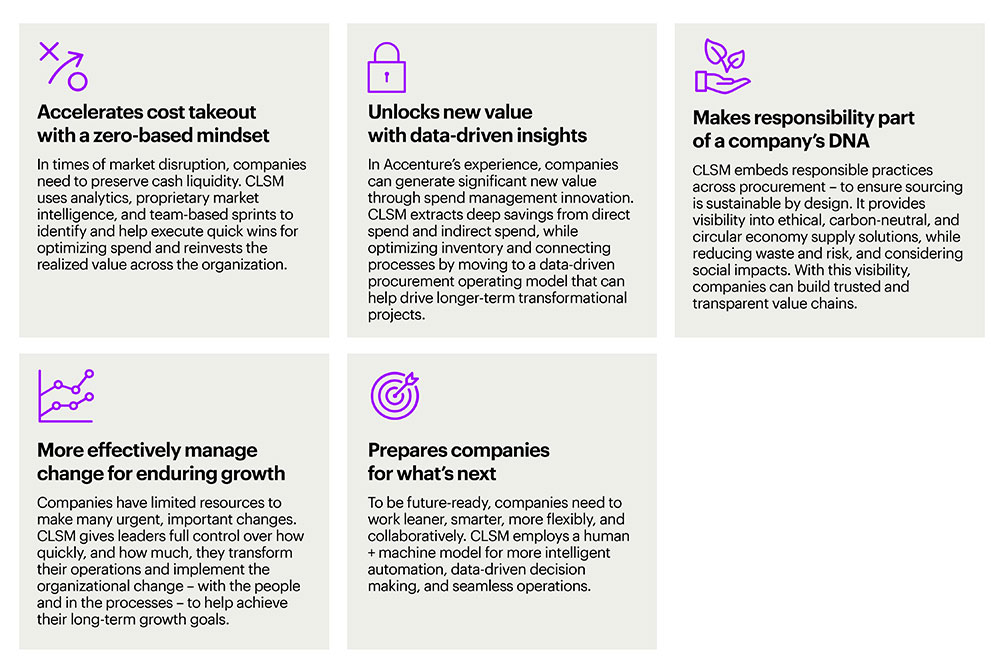 Be Future-Ready: Seamless Human Operations Combined with Leading Technologies
To optimize how and where their savings are reinvested, companies will need to pay close attention to the power of technology and human ingenuity combined. CLSM gives leaders the autonomy to rapidly change their operations and organizational structures as needed in order to plan for enduring business growth. These dynamic changes make companies work at maximum efficiency by combining data-driven insights and innovative automation with a unified human-digital operations team that delivers measurable value.
To achieve this goal, companies will need to boost people's technology quotient (TQ) so the workforce becomes more comfortable and effective working with digital tools. We've found that doing so requires building enthusiasm about digital, developing the competencies needed to be successful, and helping people understand digital's value to their jobs and the broader organization. The good news: companies are catching on.
What's Next?
If this past year has taught companies anything, it is that business operations play a pivotal role in making a push to the future attainable. CLSM drives end-to-end procurement transformation to achieve breakthrough value, while enabling talent with new ways of working through the power of digital, data and AI – allowing for a more resilient, agile and responsible supply chain.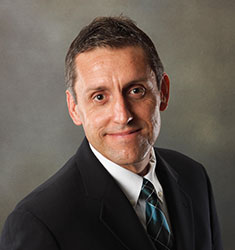 About the Author
Ramon Colomina is a managing director for Supply Chain & Operations at Accenture. He has 28+ years of combined experience in engineering, sales, marketing and supply chain management as well as in the planning, development and deployment of IT and communication systems. Ramon started his career as an R&D Engineer at Hewlett-Packard and throughout his career has held executive positions at British Telecom, Sony Corporation and SoftBank entities (Sprint, Brightstar). In his free time, Ramon enjoys taking advantage of his FAA Airline Transport Pilot and Flight Instructor privileges flying all over the Continental Divide in the western United States.
Website: https://www.accenture.com/us-en/services/supply-chain-management-and-operations-index
Email: ramon.colomina@accenture.com
1 This data is for a company with $1B in spend