A brief overview and primer focused on 3D printers, the different processes and potential applications of the technology.
3D printing is transitioning from a high-end tool for special runs to an integral part of industrial manufacturing. Costs have dropped, standards are improving, and more product materials are available. Acumen Research and Consulting puts the global 3D printing market at $41 billion by 2026.
Meanwhile, traditional manufacturing is leveraging other technological innovations to streamline processes. Will 3D printing drive the future of manufacturing? A 2017 survey of manufacturing executives found 81 percent use it, but only 29 percent do so for production parts. Let's look at the state of the technology today and how it's poised to be part of manufacturing's future.
3D Printing Today
3D printing, also called additive manufacturing (AM), produces three-dimensional objects from a digital file. The process starts with a 3D model rendered in a printable file in which specialized software renders the object in hundreds or thousands of printable layers. The 3D printer prints each layer one by one until the object is fully formed.
The earliest and most enthusiastic users were technology companies creating prototypes. Leaders hailed 3D printing as the future of manufacturing only to have that prediction fall short due to cost and other limitations. Recently, AM evolution has accelerated on multiple fronts. Printer capabilities have improved, commercial standards for specific industries and materials are evolving, and 3d printing software takes a product idea from drawing to print-ready. As a result, many industry sectors are integrating 3D printing into their processes.
Evolving Commercial Standards
A lack of standardization has hampered the wide commercial adoption of 3D printing. Industry and standards organizations are aggressively closing the gap by writing standards and creating certification pathways for 3D products. ASTM International, a global standard development organization, is actively developing AM standards across various industries and supply chain points.
Several technical committees own key areas such as:
AM technologies
File format specifications
Design guidelines
Printing materials such as metal, plastics, and powders
Aerospace and aviation
Medical and surgical products
ASTM International has partnered with key manufacturing and standards groups to ensure guidelines meet industrial requirements. Joint standards development with the International Standards Organization (ISO) is promoting adoption in Europe as well as the U.S. Other partners include the Society of Manufacturing Engineers and the 3MF Consortium, an industry group for 3D file formats.
3D printing technology now includes more robust processes to ensure the product is within spec. Printers monitor part dimensions for spec conformance during printing and automatically adjust to within tolerances.
Currently, AM is producing components, tools, fixtures, and consumer products. Your dental fillings or vintage auto parts may owe their existence to 3D printing. Even consumer use is growing, as some intrepid individuals create objects in a trend called DIY prototyping.

Advantages of 3D Printing in Manufacturing
In specific production scenarios, additive manufacturing currently outperforms conventional manufacturing processes in cost, speed, and flexibility.
Cost
Businesses are finding that under the right circumstances, additive manufacturing saves money. While an industrial 3D printer is a significant investment, you forgo the cost of casts, injection molds, and other tools and materials that traditional manufacturing entails.
Lower production costs translate into lower consumer costs, which may benefit your market share. If the product is customizable, you can tailor service to existing customers and explore new market opportunities.
Speed
3D printing is often faster than conventional manufacturing for small to medium runs of small objects. You don't need to create tools for injection molds and casts and invest in infrastructure for limited runs.
Prototyping is one of the original uses for 3D printing, particularly for tech companies. This rapid prototyping process is now efficient enough to be cost-effective for other industries. Adoption shortens design iterations, which ultimately saves money.
Flexibility
On-demand manufacturing requires the type of scalable process that AM provides. Manufacturers can store less inventory and shorten design and production cycles.
Greater materials availability is spurring the growth of 3D printing in parts manufacturing from under 30 percent to an estimated 85 percent over the next several years. AM technology has begun using metal, broadening applications for spare and specialty parts. As the metal printing process refines and drops in cost, more manufacturers can leverage it for mass production.
3D printing reduces waste, giving you more choice over materials use. The process uses less material than traditional methods because it layers thin cross-sections of the object instead of starting with a large piece of resin or plastic and whittling down. The cost savings means you can use higher quality but more expensive materials.
In-House Manufacturing
In-house manufacturing removes the cost and production risks of outsourcing and the associated logistics. By retaining control of the production process, businesses gain:
Faster turnaround time
Better quality control
More efficient iterations
Better security against industrial theft
In-house manufacturing reduces risk from external sources ranging from theft to mass circumstances such as the pandemic. Almost 75 percent of supply chain managers surveyed report major disruptions due to COVID-19. In contrast, suppliers using 3D printing are critical producers of COVID-19 equipment.
As global standards and certification pathways harden, manufacturers will have a significant blocker to in-house printing removed. They will be able to standardize production and quality control. They can also customize runs more rapidly and cheaply than outsourcing and have confidence that the product meets spec.
Example: 3D Printing in Automotive
The automotive industry recognized the promise of 3D printing early on and has continued to invest heavily in it. Twenty-five years ago, Daimler began using 3D printing. Other car companies have followed suit at different paces. Ford has been selectively ramping up additive manufacturing and has printing capability in 30 sites. It spent about $45 million on its Advanced Manufacturing Center in Michigan. Auto parts that took many expensive months to produce and ship are now printed in under a week for a few thousand dollars.
Printing the Future
Are we there yet? No, but the future is approaching as additive manufacturing overcomes the remaining hurdles. Mass production using 3D printing needs to become faster and cheaper. Though practical for small-scale runs, AM as a whole is too slow for mass production. The post-processing cycle for most products is also too painstaking for large-scale efficiency.
AM also must continue refining alternatives to metal powders for producing metal parts. Working with metal powder is tricky, dangerous, and requires extensive post-processing. Cost and cycle time must drop without sacrificing standards.
When something goes wrong, traditional supply chains rely on established vendor service networks to reduce downtime. AM needs to have the same robust support systems in place.
In contrast to early hype, 3D printing will not dominate the manufacturing world soon. Instead, AM will continue to integrate with existing processes and grow its footprint. Each manufacturer owns the roadmap to reap the benefits as 3D printing comes of age.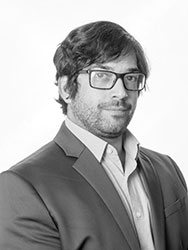 David Spergel is a 3D Applications Specialist at Microsol Resources. He is responsible for providing installation, training, service and support for our client's 3D Systems Professional 3D printers, including the CJP, MJP, and ProJet lines of professional printers. Prior to joining Microsol Resources, David worked as a Production Manager at Doob3D where he trained and managed the production team. David holds a Bachelor of Science in Manufacturing Engineering from Boston University."