During the 115th United States Congress, Senator Johnny Isakson (R-GA) re-introduced the Representation Fairness Restoration Act (S. 1217), which would reverse the National Labor Relations Board's 2011 Specialty Healthcare decision.
Traditionally, under the National Labor Relations Act, all employees who shared a "community of interest" in a workplace, such as similar wages, supervision, job functions, or skills, would have been considered "an appropriate bargaining unit" to vote in an election to decide whether to be represented by a union. A petitioning union wishing to represent employees would have had to win majority support from all of those employees in order to win representation rights over employees in that workplace. Only those employees with distinct attributes and interests could form a separate union or continue to speak for themselves in the workplace. By ensuring that bargaining units had to include employees who shared a "community of interest," the Board prevented workplaces from being fractured into multiple small groups of employees represented by different unions.
In Specialty Healthcare & Rehabilitation Center of Mobile, 357 NLRB 934 (2011), however, an Obama-era NLRB abandoned precedent, redefined what constitutes an appropriate bargaining unit, and decided that a union wishing to represent employees may gerrymander the workplace into so-called "micro-unions" based on very specific job descriptions. The Specialty Healthcare decision changed the determination of which employees may vote for unionization from the "community of interest" standard to being determined upon "the extent to which the employees are organized." The group of employees chosen by a union is presumptively appropriate, and in order to overcome that presumption, an employer must meet the high burden of demonstrating that employees excluded by the union share an "overwhelming community of interest" with the employees selected by the union.
Though viewed favorably by unions and their advocates, the Specialty Healthcare decision has been widely criticized. Critics say the Obama-era Board made it easier for unions to organize by permitting them to form smaller, cherry-picked bargaining units that include only or predominately workers who are likely to favor union representation and exclude similarly situated employees who oppose unionization. This effectively disenfranchises employees who do not wish to be represented by a union and fractures the workplace. As explained by the Coalition for a Democratic Workplace:
[B]usinesses now face the possibility of having to manage multiple small units of similarly situated employees with increased chances of work stoppages as well as potentially different pay scales, benefits, work rules and bargaining schedules. Micro-unions greatly limit an employer's ability to cross-train and meet customer and client demands via flexible staffing, because employees are no longer able to perform work assigned to other units. Accordingly, employees suffer from reduced job opportunities, as promotions and transfers will be hindered by organizational unit barriers.
The Representation Fairness Restoration Act would restore precedent and codify the pre-Specialty Healthcare standard to ensure that it will not disturbed by a future NLRB. Senator Isakson has introduced similar legislation during every Congress since the Board issued its Specialty Healthcare decision, but the bills have had little success. Even now, with broad support from the business community and Republican control of both houses of Congress and the White House, it is unclear whether the will become law. Senate Republicans need 60 votes to defeat a filibuster, which would make it very difficult to reach a vote on the bill. Some experts suggest there is a better chance of a couple of Senate Republicans voting against the bill then there is of convincing eight Senate Democrats to cross the aisle and defeat a filibuster.
Therefore, businesses may have to wait for the NLRB to take action to mitigate or reverse Specialty Healthcare. The current pro-labor NLRB general counsel Richard F. Griffin Jr.'s term will expire in November, which should aid in changing the internal direction of the Board's regional offices in processing representation cases. In addition, President Trump recently nominated labor attorney William Emanuel and Washington attorney Marvin Kaplan to fill the two vacant seats on the Board. If the president's nominees are confirmed, the NLRB would be controlled by Republicans for the first time since the George W. Bush administration. Many predict that the Trump-era Board will seek to reverse many controversial Obama-era Board decisions, including Specialty Healthcare.
Nevertheless, because the Board must wait for an appropriate case before taking action, business should not expect changes to happen overnight. Accordingly, while employers can be more optimistic that Specialty Healthcare's days are numbered, wise employers who desire to avoid being overrun with "micro-unions" will maintain course until that day comes.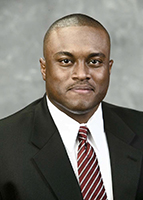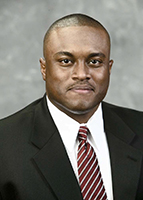 Thornell Williams is a shareholder in the Atlanta office of Ogletree Deakins. He provides strategic counsel, advice and representation to management in traditional labor and employment matters.