Three steps to transform factories, unlock big wins and reach and sustain peak performance—even with legacy equipment.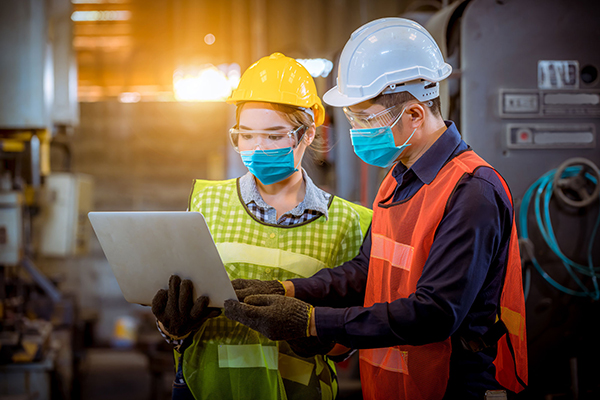 The pandemic underscored how fast and hard disruptions to manufacturing can be. COVID-19 continues to wreak havoc with more than 60% of manufactures still reporting supply chain disruptions.
At the same time, manufacturers are investing more to digitally upgrade factories. Convinced that such changes are essential to their success, research shows more than 90% have done so in the past year.
Improving any machine, any factory
But digitization isn't only about spending big bucks and replacing legacy equipment. The fact is today's factories are filled with a mishmash of old and new equipment. Tracking and managing is still largely a manual process via clipboard-toting operators, and rip and replace often isn't economically feasible or wise.
Still, small changes to any machine, in any factory, can add up to huge wins in manufacturing since factories typically lose more than 20% of production time, costing more than $3 trillion a year.
By better tracking and managing machines—and then linking that data to track not only one machine but the entire factory ecosystem—manufacturers can reduce downtime, improve overall equipment effectiveness, boost the bottom line and empower teams to perform better and better over time.
Here are three steps that any factory, whether digitization is just starting or well underway, can take to improve efficiency.
Prioritize. Look for low lift measures that result in high returns. By prioritizing where you can have the biggest impact, you'll quickly get results that impress even the biggest skeptics on the factory floor.

For instance, a rubber manufacturing plant concentrated its digital transformation effort first on one critical piece of equipment, the press machines. Rather than implement new technology throughout the plant all at once, the company identified inefficiencies in the press machines, including previously undetected time lost on changeovers, which resulted in precious run time losses. Soon, the plant had achieved an impressive 13% improvement in OEE. Low lift, high return is a great way to prioritize.


Get visibility. Knowing what's going on, and what's going wrong, is critical to making changes that matter. New technologies—from sensors on equipment to cloud-based solutions that bring all data to one place—enable real-time visibility and easier analysis into factory operations. With that insight, plant operators can make more informed choices about when and where to intervene, and to proactively prevent problems versus simply react after the fact.

With sensors on equipment feeding real-time data to a cloud-based solution, for example, you'll achieve a single source of truth that is more accessible than data recorded on paper or Excel spreadsheets. With one source of truth, it's easier to analyze data and pinpoint the problems.

With data in a cloud-based solution, one packaging company reduced lost production time by 50% across five machines. Also, the production manager could more easily see what was going on at the plant at any time—and provide remote support from home to the night shift.


Build momentum with initial wins. Any change is hard and digital transformation is no different. It can change people's jobs, objectives and strategies. That's why employee resistance is a key reason companies fail to achieve their transformation goals.

As you work to empower your team to contribute to digital transformation, build momentum with initial wins. Look for tools that everybody across the team, at different levels, can use to contribute to the effort. Then, champion the work of your employees. The more empowered your employees, the more likely they'll buy-in to the changes.

One head of production ran into employee resistance when he pushed to reduce downtime on five machines. The team saw the task as nearly impossible, So, they started small with the goal of reducing lost production time by five minutes a day on one machine. Soon, they had reduced downtime on that one machine by three hours over five weeks. Proud of their work, the team was motivated to do more, one additional machine at a time. In less than two months, they had cut lost production time by 62%.
Emerging from crisis stronger
No doubt, the pandemic continues to pose huge challenges. But challenges are also times of opportunity for leaders to emerge. That's exactly what occurred after the 2009 recession, PwC research shows.
"The companies that emerged from that recession strongest … moved faster, decisively and more agilely during the recovery phase than their … peers," PwC writes. The moves paid off. Over the next decade, "leaders" posted revenue growth of 71% versus 55% for average performers while laggards showed little growth.
The same opportunity to excel exists today for manufacturers who make the most of digitization.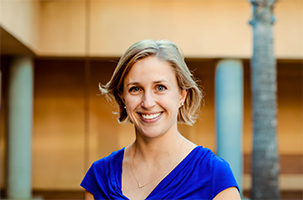 Lauren Dunford is the co-founder and CEO of Guidewheel, the plug-and-play FactoryOps platform that empowers all the world's factories to digitize their operations and reach sustainable peak performance.