Volume 10
| Issue 3
| Year 2007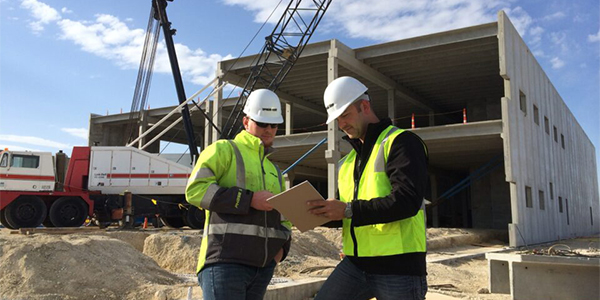 The Tippmann Group is an industry leader in the operation and construction of refrigerated food distribution facilities. The family-owned company has been in business more than 30 years and has grown to become one of the largest public refrigerated warehouse firms in North America.
Its nine strategically located warehouses, operated by its Interstate Warehousing unit, offer refrigerated and frozen pool consolidation programs with more than 60 million cubic feet of refrigerated and frozen storage space. State-of-the-art services include multiple facilities with AIB/ASI/USDA inspection certifications, and Internet access to real-time inventory and shipping activity through the company's proprietary eView inventory monitoring system.
Customers include top food producers and distributors such as Sara Lee, Gordon Food Service, Schwan Food Company, General Mills, and Kroger. These and many other customers store either food production ingredients or final, packaged products ready for distribution. From the manufacturer to the consumer, the people and technology of Interstate Warehousing handle every logistical step of the distribution process.
"We warehouse raw products from manufacturers that store with us and ship it back to their factory or to other facilities to make finished product," explained Vice President John Tippmann, Jr. "We also store finished goods that are going to their final destination in a grocery or food service facility or distribution center."
Customers' inventory tracking information is available to them online through Tippmann Group's eView program to provide inventory data round the clock. Of course, temperatures are monitored and customers know that inventory is safe. Major food producers and distributors also choose Interstate Warehousing for its new warehouse management system, called Red Prairie, for added levels of tracking and monitoring.
These high-tech innovations were unknown at the time the company started. Tippmann Group dates back to the early 1970s when John Tippmann, Sr., a refrigeration engineer built the firm's first refrigerated warehouse in Fort Wayne, Ind. Since then, Interstate Warehousing has added eight more locations. In 2005, Interstate Warehousing built a new 150,000-square-foot distribution center just outside of Indianapolis in Franklin. This facility sits on a 30-acre site with room for future expansion of up to 750,000 square feet. The facility, along with another in Indianapolis proper, offers convenient distribution options to many major cities in the Midwest, including Louisville, Chicago, and Cincinnati. Other facilities are located in Grand Rapids, Mich., Joliet, Ill., Cincinnati, Ohio, Denver, Colo., Newport News, Va., and the most recent addition in Murfreesboro, Tenn.
"Our business has been consistently growing and expanding year by year," Tippmann, Jr. said.
Construction Skills
With knowledge gained as owners and operators, the Tippmann Group has also led the industry in construction of food storage facilities for itself and for other clients. Tippmann Construction handled the recent expansion of Interstate Warehousing's facilities. For instance when Interstate's Indianapolis facility added 31,000 square feet, 3,600 pallet positions and seven new dock doors in 2004, Tippmann Construction handled all the design and construction details.
Tippmann Construction has become a leader in fast-track refrigerated warehouse construction tapping its inside experience in public refrigerated warehouses and putting that understanding to work for its many clients. Unlike other construction companies that dabble in a little bit of everything, Tippmann Construction focuses all its attention on building, expanding, and improving refrigerated distribution facilities.
"Our construction company is a fast-track construction company. We typically can build warehousing much quicker than the competition because of our experience and focus," Tippmann noted.
The company's expertise includes refrigeration from -20 to 30 degrees, insulated floors and walls, conveyors, specialized docks for refrigerated trucks, and coordinating installation of the electronic infrastructure to support customers' inventory management systems.
Capabilities include design and construction of a refrigerated warehouse, site selection, evaluation and acquisitions, facility engineering, selection of a proper warehouse operating systems, state-of-the-art racking systems, employee training, material handling equipment selection, supply chain strategies, and operations consulting.
Some examples of recent contracts include the February 2004 construction of a distribution center addition to a processing plant for Packerland Packing Company, a division of Smithfield Foods. The 115,000-square-foot refrigerated/frozen distribution center addition will be made to the company's manufacturing plant in Green Bay, Wis. The new facility serves as a distribution center and cooler/freezer for finished meat products. It also includes a conveyor, attaching it to the manufacturing plant. The conveyor transfers finished products to the distribution center quickly and easily. Tippmann Group had previously worked together with a division of Smithfield Foods on a similar project for Moyer Packing in Souderton, Pa., where another finished goods distribution center was attached to the plant via conveyor.
Tippmann Construction also completed a project for Gordon Food Service building a 165,000-square-foot refrigerated distribution center. In a another project, Tippmann Group constructed a 100,000 square-foot expansion to CFC Logistics' public refrigerated warehouse in Quakertown, Pa. Tippmann Group had built the original building, which was completed in October 2002. The expansion, completed in the fall of 2004, brought the total size of the facility to 254,000 square feet.
Other projects have included a 214,000-square-foot frozen/ refrigerated warehouse and mixing center for Sara Lee in Macon, Ga.; a 122,000-square-foot produce distribution warehouse for Caito Foods in Indianapolis including 10 banana ripening rooms; a 105,000-square-foot freezer for Schwan Food Company adjacent to its Salina, Kan., plant, to provide a buffer between manufacturing and shipping and including a two-level conveyor system; a 210,000-square-foot fresh-cut facility for Club Chef in Covington, Ken., featuring flexible temperatures for different commodities such as fruit rooms and fresh-cut facilities; a 79,000-square-foot freezer addition to the General Mills, Wellston, Ohio plant with specialized loading and storage designed to reduce square footage required; and a 1.3 million-square-foot distribution center for Stop & Shop Supermarket Company, Freetown, Mass. with a more automated storage and replenishment system.
To name just a few more projects that illustrate the range of customers and geographic scope of Tippmann Construction, the company also completed a 48,000-square-foot refrigerated distribution center addition to the Ameriqual facility in Evansville, Ind.; a 130,000-square-foot refrigerated distribution center renovation for Associated Grocers of the South, Birmingham, Ala; a 156,000-square-foot refrigerated distribution center for Summit Cold Storage, Summit, Ill.; a 25,000-square-foot addition to the food processing building of Pierre Frozen Foods, Cincinnati, Ohio; a 119,000-square-foot freezer for Marsh Supermarkets, Indianapolis; a 135,000-square foot refrigerated distribution center for Safeway in Denver; a 400,000-square-foot refrigerated distribution center for A&P/Farmer Jack, Detroit; and a 83,000-square-foot refrigerated distribution center addition to H.E. Butt Grocery Company in Houston.
Tippmann construction is currently working five construction projects nationwide. Some facilities are even built with blast freezing capabilities. Many sites include ammonia refrigeration systems so they are EPA as well as USDA and FDA regulated depending on the customer. Meeting strict regulatory standards is another area of expertise for the Tippmann Group.
Getting Real,
It was only a matter of time before Tippmann Group added its own property management company, Tippmann Properties Incorporated, with offices and industrial sites for lease including refrigerated/cold storage facilities.
"Along the way we have acquired real estate both in the office/industrial and the refrigerated side of the business. So we have a management company to manage the real estate that we own," Tippmann said.
Tippmann Properties manages more than 3.5 million square feet of office, industrial and commercial real estate throughout the country.
It's a brick-and-mortar business, but people set the company apart in the marketplace. "What's really grown our business is our employees and the focus we put on customer service. That's our number one priority," Tippmann said. "We build relationships with our customers, focus on customer service, and we have state-of-the-art facilities that fit our customers' needs."