By: Brian Lu, Valin Corporation
Using lean principles in manufacturing and supply chain management is not an industry secret by any means. It is an important element when trying to reduce waste, control costs and ensure timely deliveries to customers. However, this concept of trimming back unnecessary work and reaping the production benefits can also be applied at an individual level in production lines or assembly rooms. Production can quickly become bogged down by the lowest common denominator within the process, so work stations need to be designed with the operator and timing of the operations in mind in order to achieve the highest level of optimization.
Designing for the Operator
Employees are the main factor in workflow management, and they need to be motivated by their surroundings and stations. Work stations should be designed to fit the operator and the process, not the other way around. Cellular layouts are often a more efficient option than batch and queue production layouts because the movement of products can play a big part in gaining or losing time in processes. Since cellular layouts optimize workspaces by designing around the product and keeping the process in a single, centralized location, it is easier for the operator to quickly identify what needs to be done and with what tools. That can only happen, though, if the workcell within the layout is properly designed to increase operator productivity. All work station ergonomics feed into and affect the process flow, including the positioning of tools and materials.
Workcell Design
Good workcell design provides support for lean processes. Having a workcell that stores parts and tools in order of their use in the process can eliminate confusion and unnecessary movement of employees and products. Ergonomic solutions are a quick way to enhance lean productivity. In order to determine what those solutions may be, questions should be asked like, 'Is the workpiece at an optimum height for the worker?' 'Is unnatural movement required at any point in the process?' and, 'Is there sufficient lighting for the task?' The operator's body movements throughout the process should always be taken into consideration, as well as the locations and distances from parts to tools. In some cases, the product may need work performed on multiple sides. In that instance, rather than have the operator reach around and contort themselves to work, pallets with turntables can be used. This prevents injuries and errors, while boosting efficiency. In other situations, it may be the work station that needs adjustability – height adjustable work stations can be a relief on assembly lines that have multiple shifts with operators of different heights, or tall products with multiple operations required at different elevations. Adjustability allows workers of all heights to remain comfortable while working. Compact workstations can also reduce excess space at the machine as well as the floor around it. This means less fatigue from workers who have a considerable amount of walking throughout their process, and discourages bad habits like keeping unnecessary spare parts at the work station.
Restocking Components
With the optimal movement of employees and products through a workcell, comes the necessity of restocking the product's components. Restocking parts at a station can be a major disruption if designed poorly, and the main goal is to never stop the line of production to restock. One way to avoid interference with production is stocking from behind the station. This uses the same concept of placing serviceable components on a machine at the back of the station to ensure maintenance doesn't disrupt the process. Two useful design options when stocking from behind are flow racks and replaceable material carts. Flow racks provide a stationary fixture in which stocked bins are loaded in from the rear, avoiding any chance for downtime caused by restocking. Empty bins travel to the back of the flow rack by way of a return level. When it comes time to restock, full bins are loaded from behind, while the empty bins are collected. Replaceable material carts, on the other hand, would be pulled out and replaced with a fully stocked cart. The replacement interval is not crucial if the supply of parts to the operator remains constant and uninterrupted.
Keep Time Lean
In production systems, time is money which means time needs to be lean. All the elements of lean processes contribute to the overall goal of reducing costs and increasing product yield. When it comes down to it, the entire process centers around the productivity of individuals and the ease and efficiency of the work they're asked to do. Lean is not about reducing your workforce, but making your workforce more streamlined and productive. Taking an in-depth look at production lines on this level as opposed to only applying lean principles to logistics can save time, which is money.
About the Author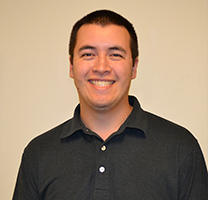 Brian Lu is a Product Engineer with experience in designing modular lean work cells, racks, carts, and work stations for Valin Corporation, the leading technical solutions provider for the technology, energy, life sciences, natural resources and transportation industries. Valin offers personalized order management, on-site field support, comprehensive training and applied expert engineering services utilizing automation, fluid management, precision measurement, process heating, filtration and fluid power products. For more information, please visit www.valin.com.