July 1, 2019
By Holly Anderson, senior director of product marketing at K2
As manufacturers prepare for the future, there's a growing recognition that digital transformation is a strategy for staying competitive. By introducing technologies into their planning, production, and supply chain management processes, companies are finding new ways to unleash revenue and elevate the customer experience.
Investment in digital transformation is growing, with worldwide spend set to reach almost $2 trillion in 2022, according to analyst firm IDC. The discrete manufacturing and process manufacturing industries will be among the leading investors during 2019, with smart manufacturing cited as a spending priority. This includes using AI, robotics and blockchain capabilities, along with industrial IoT systems, to revolutionize production, logistics and decision making.
There are several paths to smart manufacturing. While some enterprises may take longer to adopt breakthrough technologies, they can modernize their processes now using automation. Readily accessible digital process automation (DPA) solutions prime the manufacturing environment for future innovation. AI-enabled tools can be integrated over time to reach smart manufacturing objectives.
Additionally, DPA platforms support a more cohesive content management environment. Data is central to every business; and it spearheads employee productivity, innovation, and collaboration. However, many manufacturers have siloed operations and little visibility into their data and end-to-end processes, which ultimately impacts the operational lifecycle. As these companies assess ways to obtain a holistic view of their data – content management services that leverage low-code development platforms are becoming more attractive solutions.
Why combine content management and low-code development platforms?
Outlined below are five key benefits that manufacturers can experience when integrating their content management systems with a low-code platform.
Connect content
In a manufacturing setting, data resides across multiple systems, such as inventory, production, engineering, and purchasing. Often, it's difficult to bring these resources together in a centralized location. A low-code development platform can solve this problem by acting as the glue between fragmented systems, allowing the enterprise to connect data from multiple platforms, including SharePoint, Google Drive, Box, and Dropbox.
Improve visibility
Integrating content management systems with DPA solutions provides a holistic view of how content is performing within each business process. This visibility supports more informed, data-driven business decisions. Manufacturers also have the intelligence to optimize their process applications more efficiently.

In one case study, Gebauer & Griller – a leading manufacturer of industrial cabling – introduced a low-code platform to transform its development process, automating up to 60 individual process steps for 120+ users multi-nationally. The organization also streamlined data management in its engineering processes, providing managers with clear visibility of project status. Without the need to track updates via phone, email and face-to-face meetings, these managers could re-allocate their time to prioritize tasks.

Accelerate processes
Leveraging low-code application development allows manufacturers to obtain intelligent and advanced workflow automation across multiple departments. Automation tools in the finance department, for instance, can accelerate key financial approvals that improve the efficiency of decision making to better allocate resources for areas on the production line, maintenance requirements or other projects in a plant.

After integrating DPA into its finance department, ZF Lenksysteme – a manufacturer of steering columns, gears, and pumps for commercial vehicles – has eliminated approximately 66 labor hours per month (the time previously spent processing financial paperwork).

Pivot more swiftly
DPA solutions provide capabilities for rapid workflow development and creation, allowing users to build specific content-centric applications to meet business needs, as well as incorporate stakeholder feedback as these solutions are being developed.

Manufacturers can, for example, respond swiftly to changing business needs or predict maintenance requirements, which allows IT departments to evolve the low-code development platform to test, learn and pivot where needed. This enables more agile business processes.

Increase collaboration and visibility
By providing employees and plan managers with easily accessible operations data, they can more seamlessly collaborate and provide visibility with one another and communicate to customers, which eliminates delays. No more time is wasted searching for the right data across disconnected platforms.

For example, STIHL did some analysis and found that they've achieved a 25 – 30 percent improvement in speed of delivery; but more significantly, what they have achieved greater transparency in where bottlenecks are, and not having people walking around asking for the status of a form. Now the team has complete visibility into their processes and retrieve information online at any given time.
What can we expect in the future?
The competitive global supply chain is putting pressure on the industry to adopt smart manufacturing processes that will evolve business models, simplify production and create new revenue streams. Readily accessible DPA technology provides companies of all sizes with an opportunity to add sophistication to business processing capabilities and intelligence to content management – now and in the future.
When data and automation work together, manufacturers are able to efficiently deliver content-centric solutions that increase productivity, ease collaboration and support transformation along the entire operational lifecycle.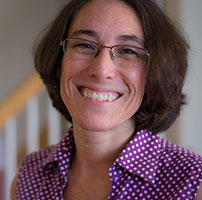 About the Author
Holly is the senior director of product marketing at K2 where she leads product messaging, value proposition and customer communications. She has more than a decade of experience with K2 both in-house since 2006. Prior to her time with K2 she was a consultant.