Stressed and distracted, workers across industries are at heightened risk from potentially hazardous oversights.
By Colby Lane, CEO Veriforce
The pandemic has increased stress levels across industries, leading to lapses in health and safety practices that put workers at heightened risk for exposure and injury. To better protect their workforces, including their third-party contract workers, companies are taking a closer look at their health and safety practices and investing in comprehensive risk management programs that mitigate safety risks as they evolve.
To shed light on the importance of these programs, the Occupational Safety and Health Administration (OSHA) created Safe + Sound Week. Held this week (August 10-16, 2020), the initiative couldn't come at a better time, as it also emphasizes the responsibility employers have to protect their workers throughout trying times and beyond.
The need for comprehensive risk management programs rooted in safety has become increasingly important as reliance on third-party workforces grows and regulatory environments become more complex. Failure to address and monitor health and safety practices across workforces can have serious consequences for companies, compromising safety and security, diminishing the quality of goods and services, causing work disruptions and delays, damaging reputation, and negatively impacting profit margins.
A plan that standardizes safety policies and procedures and ensures compliance can help companies mitigate those risks. Technology can help, offering software and tools to guide vendor selection and hiring, monitor readiness, and ensure compliance.
Here are three essential steps organizations can take to create a comprehensives plan to maintain safety standards and reduce risks throughout their organizations and supply chains:
1. Evaluate Needs
Health and safety requirements have changed throughout the pandemic and will continue to evolve as the crisis unfolds. It's important for companies to identify changes specific to their industry and to understand necessary risk reduction measures.
Before investing in technology to help manage their program, organizations need a clear picture of their evolving needs. They need to understand which are temporary and which are long-term and know how to properly address them. To evaluate this, business leaders can ask themselves key questions including:
How does the latest guidance from OSHA affect protocols, training procedures and processes?
Have customers updated health and safety requirements in the wake of COVID-19, and how do those changes fit into our organization's program?
How do we ensure that our supply chain remains compliant with current regulations?
Answering these questions will improve the company's ability to understand and properly update their plans to stay ahead of risks, including those related to COVID-19. Additionally, organizations should remain up to date on OSHA's current interim guidance for their industry, including recommendations for cleaning and decontamination, training, social distancing practices, and personal protection equipment considerations based on tasks and worker exposure risk.
2. Leverage Technology and Expertise to Enhance Your Strategy
In today's ever-changing health and safety environment, using a traditional, manual approach to safety and compliance management is overwhelming and prone to error. It requires time consuming administrative tasks like gathering and reviewing each contracting company's operating procedures, certificates of insurance, worker qualifications, safety records and other documents, and can lead to inconsistencies in safety performance reviews.
Turning to technology can save time and improve both accuracy and consistency. By selecting a platform that can handle internal safety measures at a worker level, companies can track employee training, professional credentials, licensing, government permits, insurance certificates and the other compliance matters to improve health and safety programs. Centralizing the requirements for each job and vendor function can also help them more effectively communicate their expectations and other safety information throughout the supply chain.
Depending on the industry, the use of a platform with mobile device capabilities can enable check-in and check-out functions, providing verification from the field of completed tasks such as sanitization of work areas, credentialing checks related to sensitive job activities, and other features that can generate real-time data on key performance indicators.
3. Ensure Your Plan Starts with the Prequalification of Vendors
Safety readiness needs to start before workers enter job sites. An effective safety and risk management plan that integrates health and safety criteria into vendor prequalification ensures readiness and sets an expectation that safety is a priority.
It helps organizations make smarter hires by ensuring that the vendors they select are up to date on company-specific training requirements, provides peace of mind, and instills confidence in both business leaders and workers.
Once workers are onboard, a technology-enabled program can continue to capture vendor safety data for analysis, improving consistency and further encouraging collaboration between safety advisers and those in charge of vendor selection. Many management solutions also offer training, expert advice, analytics or other services, such as auditing vendors' safety programs and policies, to help companies further strengthen their safety efforts.
Protecting Your Workforce and Your Business
The wellbeing of workers and corporate bottom lines depend on company leaders exercising every advantage to maintain occupational health and safety across their supply chains.
By having in place a comprehensive risk strategy and supportive technology that centralizes safety data and integrates compliance, they can ensure their entire workforce is thoroughly prepared and adhering to their standards. It also increases efficiencies, leads to smoother operations with fewer disruptions, and improves the likelihood of all workers returning home safely.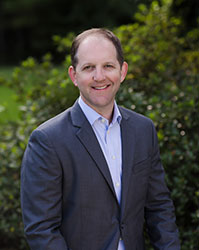 About the Author
Colby Lane is the CEO of Veriforce, a leading provider of comprehensive supply chain safety and compliance solutions. Lane joined Veriforce in May 2019 when the company merged with PEC Safety, a leader in compliance risk management software. Lane had served as CEO of PEC Safety since 2014. He earned an MBA from Stanford Graduate School of Business and a JD degree from Harvard Law School.