July 12, 2019
By Simon Yoxon-Grant
The battle between humans and artificial intelligence has been portrayed as warfare in the media—an "either/or" battle for which there can be only one victor.
The reality is much more nuanced when it comes to interpretation and translation. If we were asked to predict who the winner will be between mankind and machines when it comes to language services, we would answer, "Both."
This is a pressing issue as America heads into a "majority minority" future. The U.S. is changing fast. The demographic changes we've undergone over the past half century will reach an inflection point in the 2040s, when ethnic minorities will become the majority. In less than a decade, the under-30 population in the U.S. will be majority non-white.
One in five U.S. households already speaks a language other than English. More than 350 languages are spoken within our country's borders. This complexity will continue to escalate, as nearly 90 percent of U.S. population growth is expected to come from immigration through 2065.
My company, LanguageLine Solutions, has been in the business of human interpretation for nearly 40 years. As it pertains to interpretation by humans versus machines, we do not have our heads buried in the sand, nor are we running in fear. The truth is that we see machine learning as augmenting—but not replacing—human linguists. In fact, we project that artificial intelligence will make live interpreters more valuable, not less.
We see a future in which machine interpretation and translation are perfectly acceptable for routine tasks, such as filling out applications or scheduling services. But as the undertaking becomes more complex—for example, recommending a service or diagnosing a multifaceted issue —the need for and desire to have a human interpreter will increase, as well.
One of the first industries to cross this divide is banking, which is a case study for providing interactions that range from the routine to the complex. This article from The Herald goes into detail about how banking complaints in the United Kingdom are at a five-year high. This trend coincides with the closure of bank branches and a reduction of human interaction in favor of online, mobile, and telephone banking.
My colleague Aditya Arora, managing director of the International Business Unit at Teleperformance Digital Integrated Business Services, told The Herald that customers continue to need human contact, despite the increase in software robots handling phone queues:
"Traditional banks are increasingly depending solely on automated responses by chatbots to solve customer problems. However, there are times when customers need something beyond an automated helpline. That is when a human empowered with unique sentiments is able to sort out a complex situation, leading to increased customer satisfaction."
All of us take our finances seriously (or at least we should). If the absence of human interaction with a bank, lender, or other financial institution is frustrating for English speakers, imagine how pronounced this feeling must be when there is a language barrier. It's no surprise that so many foreign-born people living in North America have faltering financial health. According to the FDIC, 51 percent of this population is unbanked or underbanked.
This is just one example of how the wrong mix of machines and humans can adversely affect a company's prospects.
More than 65 million U.S. residents speak a language other than English at home. More than 25 million are considered limited English proficient, meaning they speak English "less than very well" and are legally entitled to assistance.
The buying power of this audience is massive. A failure to embrace this group leaves an enormous audience with its collective nose pressed up against the window of your business, with no means of entry. Considering the "majority minority" forecast for the United States' population, any business that seeks to fortify its future prospects may want to consider a language access plan that engages machines and humans appropriately depending on the complexity of the task at hand.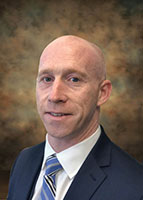 Simon Yoxon-Grant is vice president of marketing and commercial development at LanguageLine Solutions.