We've all heard of someone being "a victim of their own success." It can happen to businesses as well. Periods of rapid, unexpected growth can catch companies off-guard and find them ill-prepared. Without the right infrastructure in place, a sudden boom in sales can actually hinder a business' growth, overwhelming employees and placing a strain on existing processes.
However, reactive approaches to implementing efficiencies are much less likely to be sustainable than a proactive, targeted rollout of process improvements. The cusp of a new year—a time when business teams are closing the books and calculating the actual cost of the delays, wasted hours and operator errors associated with manual processes—is a perfect time to consider harnessing the power of emerging technologies.
With the assistance of robotic process automation (RPA) and other tools, businesses in any industry can transform their operations achieve more dependable outcomes, enhanced visibility across the organization and increased profitability. Provided, that is, that businesses take full advantage of the end-of-year (EOY) planning period to assess the relative strengths and weaknesses of their internal business processes.
The Challenge of Rapid Growth
Graphics chip-maker NVIDIA is widely acclaimed for having set the standard for digital content creation in movie special effects and gaming. For a decade (2008 through 2018), that sterling reputation drove success that fueled NVDIA's expansion into new markets, including system-on-a-chip (SoC) technology, parallel processing, artificial intelligence (AI), deep learning and even autonomous driving.
Yet, even as quarterly revenue tripled—from $1 billion to $3 billion between 2016 and 2017—NVIDIA discovered that growth of this magnitude can produce significant pains. Specifically, because headcount didn't increase along with order volumes, timely fulfillment became a challenge. Not surprisingly, NVIDIA's order-to-cash (O2C) performance suffered as well.
Leveraging Business Process Automation to Reduce Growing Pains
NVIDIA first considered human resource-intensive solutions, such as outsourcing or adding headcount, but soon determined them to be less than optimal. According to Angela Garceau, NVIDIA's Senior Director of Business Operations, the company was "convinced there was a better way to achieve efficiency, which for us, meant processing orders in a timelier fashion while maximizing the talents and skills of the people in whom we'd already invested."
Instead, NVIDIA's leadership turned its attention to order management automation. That meant identifying a platform capable of robust data normalization, measurable reductions of manual touchpoints and keystrokes, one-click order approval, and seamless integration with existing enterprise resource planning (ERP) software. In short, NVIDIA needed technology that could handle the most repetitive, low-value areas of order intake at scale.
Expected and Unexpected Outcomes for Processes, Employees and Business Strategy
NVIDIA ultimately implemented an order management solution that, in addition to all of the above, uses machine learning to capture and extract new customer data. Garceau also made sure that her team members received extensive training as part of the implementation process. Rather than rushing headlong into an installation or applying quick fixes, she explains, NVIDIA budgeted for "user testing in a quality environment [and] more opportunities for our operators to give feedback, suggest improvements and help implement customizations designed to meet our business' specific needs."
As a result, NVIDIA has realized several business-critical benefits.
Orders are now entered into the system in five seconds as opposed to five minutes—a 98-percent reduction in processing time.
Half of all orders NVIDIA receives no longer require any manual processing whatsoever.
NVIDIA employees now have more freedom to focus on high-level, value-added responsibilities as well as identify additional opportunities for process optimization. As Garceau notes, her team is "more proactive and capable of handling change than they were before."
What NVIDIA did not anticipate, however, was the extent to which this process automation and order management would impact its acquisition strategy.
"NVIDIA is currently acquiring a new partner, and its employees have been 'wowed' by everything our order management system has done for us," says Garceau. "With the help of this platform, we've achieved things they've only attempted. Our ability to streamline the integrations that an acquisition requires only makes partnering with NVIDIA that much more appealing."
End-of-Year Planning Brings Opportunities for Reflection
2020 is already shaping up to a year in which more companies than ever will fully embrace digital transformation. Your EOY planning efforts should take into account not only how automation can benefit your own organization but also how your competitors may be going to market touting their technologically augmented capabilities. Consequently, the digitization of key business processes can no longer be viewed as straight, narrow and uncongested path to "best-in-breed" differentiation.
In fact, elevated customer expectations have already made some degree of automation mandatory. As you spend your Q4 planning for the new year, take time to ask this question across your organization: "When it comes to business process optimization, what are we waiting for?"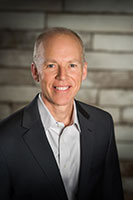 As U.S. Chief Operation Officer at Esker, Steve Smith is responsible for all operations in North, South and Latin America. Steve joined Esker in 2003 after 17 years at Equitrac Corporation as the Senior Vice President of Worldwide Sales and two years in sales at Pitney Bowes.