As Lean Enterprise Leader for GE Appliances, it is my job to help all associates understand how we succeed best together. When we work in concert regardless of our role or department, we can create passionate product owners by delivering what consumers want in less time.
Of course, it's not easy to get everyone excited for the journey, and as a woman in manufacturing it can take an extra touch to earn the confidence of our team members. Over the years I have developed five simple steps to align associates behind a common mission to do what is best for the consumer, and I hope this advice helps to inspire other lean leaders on their own journeys—particularly where women are making an impact on industry today.
Seek to understand
Empathy plays a larger part in effective leadership than many people realize. It can be difficult for associates to understand why they should rally to the cause of a leader who doesn't understand them. Get out and go see for yourself the circumstances, scenarios and challenges your workforce faces each day at all business levels and in all operating environments. Attuning your thinking to the voice of the associate can provide the clarity and confidence to make better decisions in the months and years ahead, and demonstrates to every employee that they are a valued piece of the larger Lean Enterprise.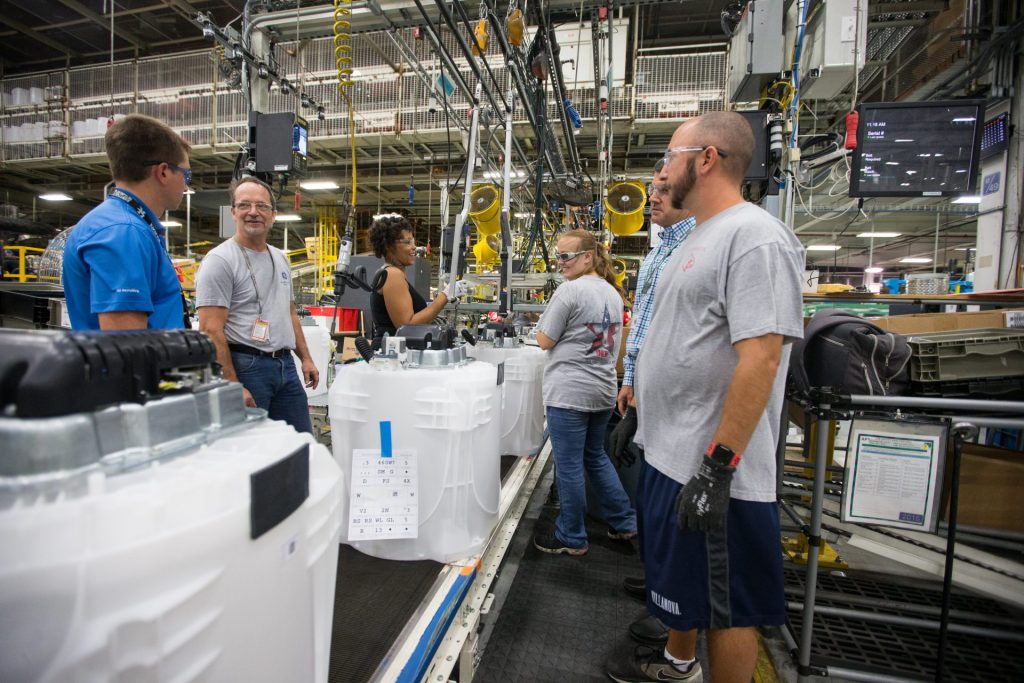 Keep collaboration top-of-mind
One of the biggest changes I have seen in manufacturing is how we involve every person in the factory in the process. It used to be management and equipment that drove operations. Now, it's common to walk onto a factory floor and witness people working in teams to identify and understand problems. It's no longer a job where people are just putting parts together, it's something the whole team takes pride in, to really think about what is happening every minute of the day and how to make tomorrow even better. It's exciting where manufacturing is headed and how collaborative the environment can be when every person counts, and that's an attitude we're instilling in our associates at GE Appliances to make a notable difference in our manufacturing world.
Make problem solving cross-functional
Cross-functional teams are incredibly important to the Lean Enterprise. Every function, every person who works in a different department approaches a problem from a different perspective based on their experience, both professionally as well as being users of the product. It's important to look at any problem from the perspective of multiple functions. When we respect each other's ideas, we can combine our collective thoughts to get a true view of what is happening. This outside-in approach is how we make sure the problem we're defining is the same one the product owner is experiencing. Suddenly, the problem starts to take on dimension, and we can supplement that understanding with data and our "go see" approach.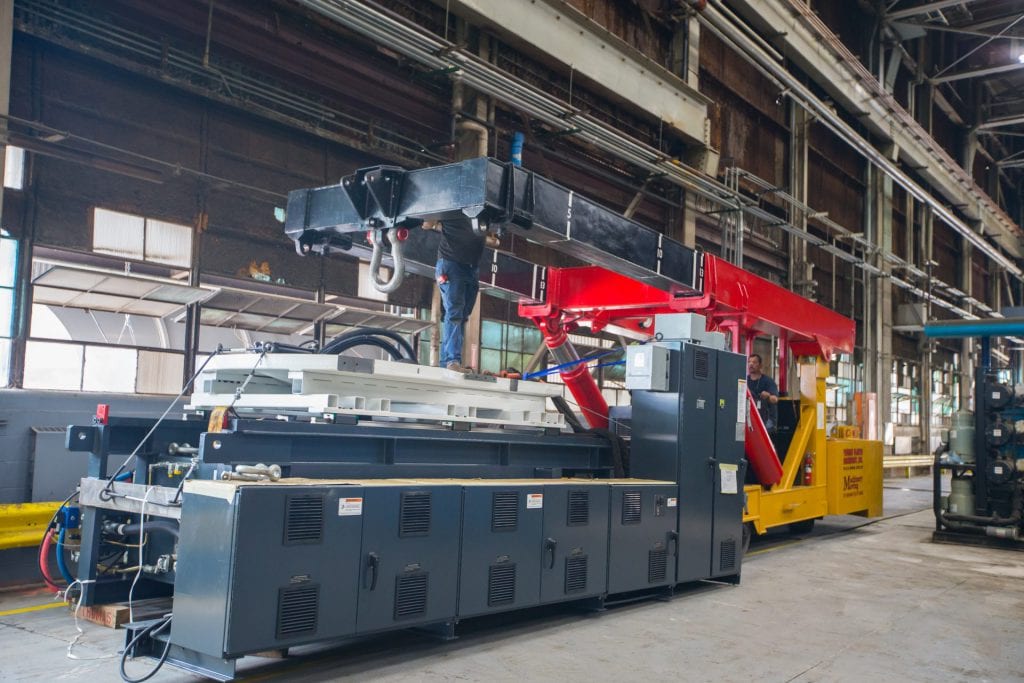 Draw your ideas to life
Every day, in countless conference rooms across the country, "collaboration" amounts to little more than waiting one's turn to share one's opinion. Often the energy and ideation generated in these sessions is lost the moment the meeting is adjourned. At GE Appliances, we begin our brainstorming activities by pulling out our sketch pads and illustrating what's on our minds—literally. Then we display each drawing on the wall and take time to discuss them one-by-one. It sounds simple, but pictures can help draw out the words we need to explain the many complexities surrounding a problem. Other times, we've used toy building blocks to simulate inefficiencies in our supply chain, which can help a diverse group of individuals easily understand the issues at hand. Get creative to get conversations going and be sure to write down your conclusions (and use them to kick off your next meeting).
Encourage women in technical roles
Many women can feel uncomfortable at times in a manufacturing environment where there is a disproportionate number of male associates. And while the world is changing, women leaders and women in general continue to be very underrepresented in manufacturing, supply chain and other technical roles within commercial industries. As you go and see operations for yourself, use this opportunity to identify standout problem solvers and encourage exceptional female associates to aspire to leadership roles. Other than our numbers, there's nothing preventing women from rising through the ranks, whether that's at a loading dock or in a lab. Everyone respects hard work and great ideas regardless of gender, and women in positions of authority can inspire others to embrace rewarding and life-long careers in our factories of the future.
There are many other ways we are charting our Lean Enterprise journey at GE Appliances, but I'm curious to know what your company is doing to create a stronger, more agile and laser-focused business? Connect with me on LinkedIn to share your story—I love discussing novel ideas and ground-breaking results!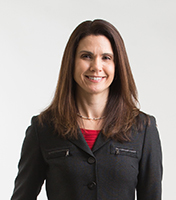 About the Author:
Marcia Brey has spent 24 years inside the walls and factories of GE Appliances. As the company's first Lean Enterprise Leader, her diverse perspectives are helping to bring lean thinking to all business functions to the advantage of associates and end users. Brey holds two masters degrees in engineering and is an enthusiastic champion of STEM-related learning and exploration that prepares the next generation of young thinkers for high-caliber careers in manufacturing.