By Pascal Tangapregassam, Product Marketing Manager, InfoVista
Nowadays, most of the Internet of Things (IoT) hype focuses on consumer use cases, and how being surrounded by connected devices can ease our everyday activities, allowing us to better take advantage of the digital world surrounding us. This spans from activity trackers that promote well-being and healthcare, to home automation use cases, where various sensors can activate a home's air-conditioning while closing the shutters as the sun rises. While the potential of IoT speaks to the public with these scenarios, it has yet to become mainstream for various technical, security and economic reasons.
Despite that, there are already huge fields of IoT applications for enterprises. Industrial IoT (IIoT), for instance, already delivers a wealth of devices that sense and respond to changes in a manufacturer's workflow to adapt and streamline operations, maximize efficiency and improve a business' bottom line.
For example, the latest generation of jet engines might have a hundred sensors on it, according to GE CEO Jeff Immelt. These sensors can continuously collect data about the condition of the different parts of the plane – heat of the engine, wear of the blades, fuel consumption – as well as the environment surrounding the plane during flight.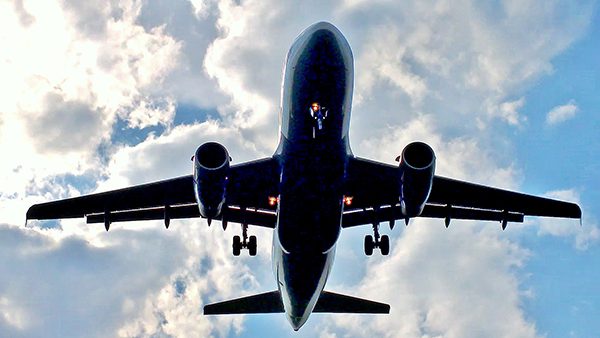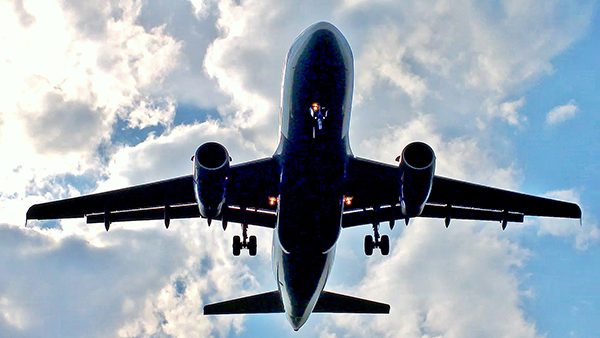 It is obvious that this data provide valuable and actionable intelligence for the airline – so much, in fact, that GE turned it into a new business model, selling "Jet-engines-as-a-Service" to airline companies.
Such a high volume of data represents a significant communications burden and requires a robust wide-area network (WAN) infrastructure to support it. Manufacturers implementing IIoT must ensure complete visibility and control into their WAN to guarantee business-critical functions won't be degraded due to a lack of consistent connectivity or poor Quality of Service (QoS).
Consolidating IoT resources can bridge information gaps across the workflow
In the industrial sector, bandwidth-intensive IoT applications are becoming mainstream. For instance, audio and video equipment are common not only in homes and offices but on assembly lines too. These surveillance tools act as the eyes and ears of stakeholders who are based in remote locations.
For example, a foreperson could supervise a manufacturing facility more efficiently than any individual could do on the floor by using a series of cameras, sensors, robots and drones placed at critical vantage points. These real-time streams of images and data can be consolidated over multiple locations in campuses or across several sites, giving the production management greater insight into the activity along the supply chain than they would if they were on site.
Operations and efficiency are better assured when activities are controlled
We saw in the jet engine example how prominent the volume of data can be in IIoT. A production line overseen by IoT devices can easily produce as much data as a jet engine. To ensure this mass of data can deliver value to the business, the supporting network infrastructure must be able to guarantee data delivery in real-time.
That would be easy if these streams were transported on dedicated lines or circuits, like in the pre-digitalization era when audio and video communications were using specific and dedicated infrastructures and networks. Today, all these flows are multiplexed into common LAN and WAN network fabrics.
The IIoT flows must share the network resource with other business critical applications, including Unified Communications suites, ERP and CRM solutions as well as personal productivity applications (email, desktop software, file sharing, etc.) and all other IT applications (backups, updates, hotfixes, etc.).
Controlled communication is key to productivity
In an ever-growing digital manufacturing landscape, the solutions infrastructure managers use to orchestrate the exchanges between connected devices in both the factory and the HQ must be software-defined to dynamically self-adapt to the changing nature of the WAN network usage. IoT devices and management solutions can't deliver control and prioritize traffic into all areas of the business if network operators do not have holistic visibility and control into these applications' performance over the WAN.
An application-aware, software-defined WAN (SD-WAN) solution gives WAN managers the ability to see the entire network from a single viewpoint, helping them control which applications are consuming the most bandwidth based on their criticality to the business. This ultimately allows network managers to allocate bandwidth to the applications that are most critical to business performance. If, for instance, a machine's firmware update is using valuable network bandwidth, an SD-WAN management system will steer network capacity away from non-critical apps and prioritize it for those affecting the corporate mission automatically, in real-time.
IoT already delivers significant benefits to early-adopting manufacturers, but the only way to guarantee such technologies keep their promise is through smart and autonomous, application-aware networking. With the surge of new applications that will overwhelm the manufacturing sector in the coming years, using application aware SD-WAN management today will put businesses in the best position to reap all of IoT's promises for the future.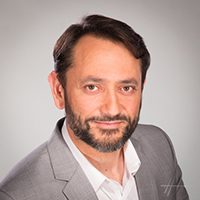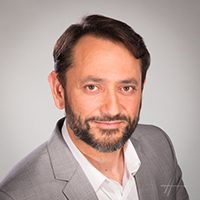 Pascal Tangaprégassam, Product Marketing Manager, InfoVista
Pascal develops market positioning and product strategy for InfoVista's enterprise solutions globally with a focus on the manufacturing and financial industries. As these organizations pursue their digital transformation, Pascal helps them find business value from ever evolving technology investments by designing their enterprise network to deliver the best application user experience. Pascal engages with industry influencers on technology trends via Twitter and LinkedIn.