The time is now for the finance function to take on a more strategic and valuable role in propelling manufacturers' digital transformation.
By Karlo Bustos, VP Professional Services, Board International
If manufacturers' finance leaders were focused last year on reducing the cost of operations, to ensure their enterprises survived the biggest business challenge in a generation posed by a global pandemic, what has changed today is they are being challenged now more than ever to prioritize revenue growth through new technology and business models.
Adding to this, turbulent times in terms of raw materials'/components' costs fluctuations is requiring more responsive scenario assessments and sharper and faster analysis to monitor profitability for every single product line. Also, the constant push for complex and sustainable innovation (both on products and on production lines and methods) requires an increasingly disciplined and analytical approach to carefully assess financially every single initiative/project to be launched.
The return to an emphasis on digital transformation, as well as managing and restoring enterprise financial health with these increasing requirements, create a whole new set of challenges and pressures which have wide-ranging implications across the office of finance function.
C-level manufacturing executives demand acceleration of the digital enterprise, growth, and new, genuinely transformative business models as a number one strategic priority. And they expect their finance leaders to play a crucial role in making this all happen. There is a huge opportunity for finance leaders to help shape the future of manufacturers' digital enterprises. Yet to do so implies big change in some organizations.
If the C-suite expect digital technology to transform manufacturing and are racing to accelerate these plans, then it's clear the office of finance will have to rise to the challenge, too, and transform fast, in parallel with the acceleration of the digital enterprise.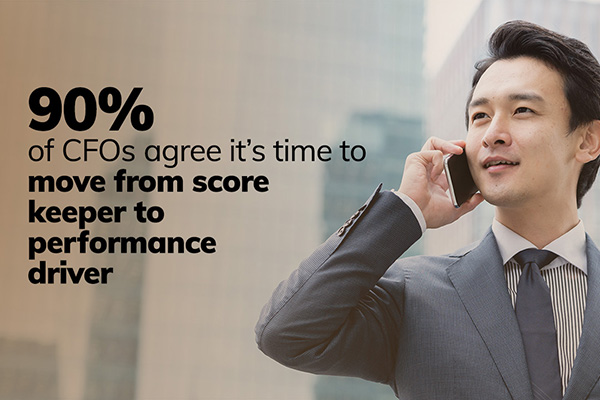 Opportunities for Finance Leaders in Powering Change
Recent Board International research found the vast majority (90%) of manufacturing finance leaders surveyed agree it's time to accelerate the change from being a scorekeeper to performance driver. In turn, 96% want to take on a larger role in business strategy, with 90% indicating that finance is the natural hub for data – the most strategic asset of the digital age, one that holds unprecedented opportunities for business growth.
In fact, key priorities for digitizing the finance department were found to be deploying data and analytics insights securely at scale (43%) and increasing the speed and accuracy of forecasts (56%).
Challenges in Manufacturers' Finance Departments
Yet the research also found that one in five (21%) manufacturing finance leaders admit they are still spending most of their time and resources on simply fixing the basics – hindering the transformation focus.
This clearly results in less opportunity for more innovative and strategic time investments elsewhere. Adding to that, not all manufacturing finance leaders are completely convinced their office of finance is entirely ready to drive business decisions, profitability, and performance.
The issue seems to lie in the technology available to finance departments. Only about a third (34%) of manufacturing finance leaders surveyed are completely confident in their office of finance's capability to capture valuable insights that affect business decisions and profitability. And 70% don't believe current finance reporting enables them to totally accurately project performance and adapt forecasts in real-time to reflect changing market conditions. Perhaps more concerning is the majority (85%) believe their office uses technology that needs a complete overhaul or a lot of improvement.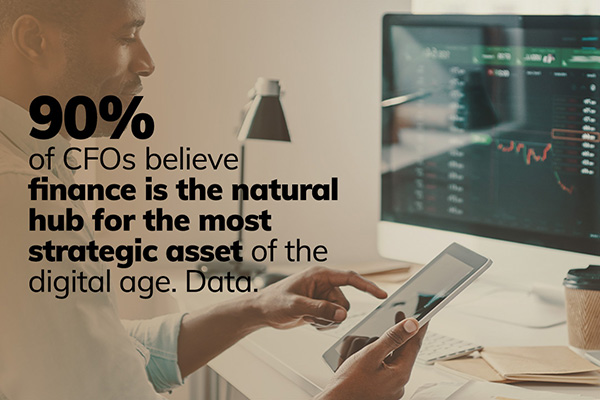 Executive Leadership on Board with Finance's Strategic Role
Despite these challenges, the good news is that it appears that the vast majority (98%) of manufacturing finance decision makers believe their organization's executive leadership is willing to completely rethink traditional finance roles and responsibilities. Further reassurance is taken from the fact that nearly all (96%) believe their executive leaders are willing to support the idea of the office of finance becoming more strategic and accelerating the digital enterprise by enabling finance to become the hub for data. Despite this endorsement from executive leaders, the Board research shows there are still gaps to fill when it comes to utilizing the right technology, skills, and culture to empower the office of finance to take further strides to becoming a performance driver rather than just a support function.
What are the Next Steps?
There is a huge opportunity for manufacturers' finance decision makers who can enable the winning combination of transformative skills, culture, and technology across the office of finance to unlock the value of vital data insights and play a strategic role in shaping the digital enterprise. At the same time, the research shows there are still holes to fill when it comes to pulling all these vital elements together.
So, what can financial leaders at manufacturers do? The opportunity exists right now for them to fill these gaps, starting with democratizing access to intelligence, analytics and planning delivered via the cloud. Doing this will enable finance leaders to provide an empowering and transformative experience and help lead the business forward.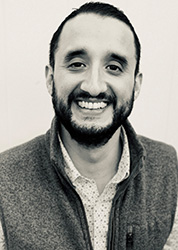 Karlo Bustos is VP Professional Services at Board International. He is an experienced leader and executive driving transformational change and assisting companies with their EPM process and technology needs. With over 15 years of progressive experience through industry and consulting, he has successfully led the development and execution of multi-year Finance, Technology, HR, and Procurement improvement strategies covering the transformation of organizations' processes, functional activities, and ERP, EPM and HCM systems. With his diverse industry knowledge and functional expertise within Finance and Accounting, Business System Infrastructure, Procurement and Operations, FP&A, Talent Management, Strategic Planning and Execution, M&A Integrations, Large-scale Program/Project Management, and Market/Competitive Analysis, his focus is on delivering the right result for organizations.