By: Dan Shea, BDO Capital Advisors
President Trump's election has led to cautious optimism, even as the future of trade agreements and tariffs remain in question. Manufacturers are expected to look to capitalize on an improved economic forecast, high valuations and more plentiful opportunities to strike a deal as the year progresses.
2016 M&A was a Grind
After a record 2015, manufacturing deal volume declined 15 percent in 2016—marking the lowest level of transactions since 2013. While both strategic and financial buyers were armed with cash and access to capital, they were more cautious. Fewer sellers entered the market, citing the slower economy and uncertainty around the election. Interestingly, financial buyers were more forward leaning than strategic buyers when possible, accounting for 40 percent of closed sector deals in 2016, up from 34 percent in 2014.
Similarly, middle market manufacturing valuations dipped from a high of 10.1x EBITDA in 2014 to an average of 9.0x EBITDA in 2016. Despite the decline, that multiple remains very strong for sellers, meaning buyers looking at the manufacturing sector should expect to bring significant synergies or plans to dramatically increase profits, or risk sub-standard ROI outcomes.
Talent Needs a Jolt
President Trump's promise to bring back American jobs has put the manufacturing workforce and its challenges front and center. Manufacturers face a shallow labor pool on both ends—approximately 10,000 baby boomers are retiring every day, and competition for younger capable workers is also significant. While labor supply and talent challenges rarely derail deals, they can impact value.
The "workforce of the future" was a theme at the President's recent roundtable with 25 manufacturing CEOs, and manufacturers will need to set strategies to recruit, retain and engage their workforce in the years ahead. Many manufacturers are offering more competitive wages, and moving to more urban population centers to avoid labor pool limitations. For example, Caterpillar announced in January that it would move its headquarters to Chicago, in part to attract more talent and be closer to a global transportation hub. In addition, more partnerships are forming between large manufacturers and community colleges and trade schools, which helps build a pipeline of skilled workers and apprentices with training in advanced manufacturing. In February, Boeing and Raytheon announced a partnership with three Arizona colleges for a manufacturing-focused curriculum that will be in place by the Fall.
Economic Momentum Brewing
As manufacturers continue to invest and advance, including making progress with the skilled workforce issue, the economic landscape is expected to be more positive in 2017.
While GDP growth in Q4 2016 slowed to 1.9 percent, down from 3.2 percent in Q3 2016, economists are projecting a 2.5 percent annualized growth rate in 2017 and perhaps higher in 2018. Post-election consumer confidence has also been rising, with the University of Michigan sentiment reading increasing by 11.3 points since November to reach a reading of 98.5 in January—the highest level since 2004, according to CNBC.
In January, the ISM Manufacturing Index also beat estimates, increasing 1.5 percentage points over December. Several months of growth suggest that factory orders and production are gaining steam. And, job growth continues to improve. The Bureau of Labor Statistics reports that 227,000 jobs were added in January, exceeding expectations of 180,000. Still, manufacturing only accounted for 5,000 of those new jobs, and wage growth was slower than expected.
Looking ahead, these economic trends are plenty to fuel investor optimism and boost manufacturing M&A activity in 2017. While there are real challenges and political pressures, the industry is likely to see refreshed opportunity for deals. In addition to ongoing interest from financial buyers in sectors linked to construction and infrastructure, we expect to see more strategic deals and a focus on "smart" investments as manufacturers prepare for the next big wave of industrial innovation.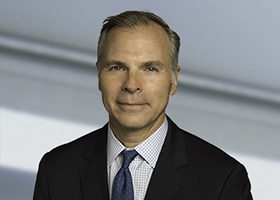 Dan Shea is a managing director at BDO Capital Advisors and a member of BDO's Manufacturing and Distribution practice. He can be reached at dshea@bdocap.com.