Despite a nationwide decline in the opening of manufacturing companies, demand continues, and innovative businesses persevere.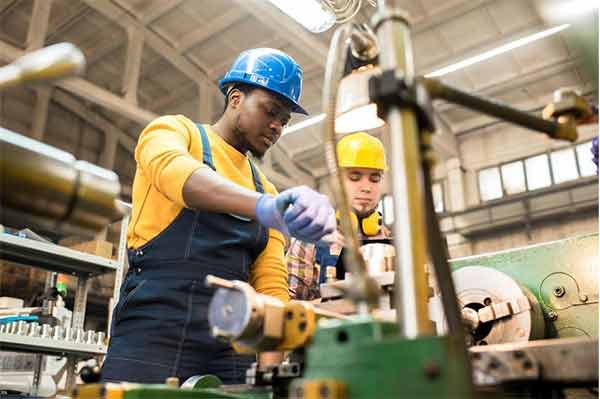 For the manufacturing industry, 2021 was an extraordinarily challenging year. Mounting supply chain disruptions, increasing costs, and a shrinking labor force resulted in a bumpier ride over the past 12 months.
Statistics on industry volume and growth ranks in the manufacturing sector show a decline between 2020 and 2021, according to the annual State of Swyft Industry Report. The report, which examines data from new business applications filed across the U.S., offers a bird's-eye view into the status of top industries.
The Swyft Filings' Nationwide Report found that 2021 was a stagnant year for manufacturing in terms of new business applications. Coming in 15th for Volume Rank, the manufacturing industry experienced a 1.14% year-over-year decrease in the number of new business filings submitted via Swyft Filings compared to 2020.
The following macro trends contributed to the manufacturing industry's decrease in new business formation growth last year. While these areas could affect business filings, the following combination profoundly affected sector growth in 2021.
Challenges Meeting Demand
Even before the pandemic, supply chain disruptions and demand outpacing supply were increasing problems. COVID-19 exacerbated these weaknesses in the supply chain. The number of supply chain disruptions worldwide from 2019-2021 amounted to 11,642, according to Statista. The highest number of troubles occurred in the North American region.
Supply chains' ongoing instability could predict a stall in new business filings in 2021. During the pandemic, potential manufacturing company owners had to assess the sector landscape with a critical eye before investing and moving forward.
Despite supply chain challenges, those manufacturing companies set to come out ahead will be businesses that embrace automation. This includes manufacturers willing to incorporate technology such as EDI Automation and other artificial intelligence (AI) assistance.
Rising Costs
In response to demand outpacing available supply, costs increased in 2021, including raw materials' pricing and transportation costs. Higher shipping fees, especially in ocean shipping, put a strain on an already buckling system. This directly affected the number of new manufacturing businesses opening and ultimately resulted in some closings.
Considering the current elevated rate of inflation and the fact that demand continues to outpace supply, manufacturing can expect continued slower deliveries and rising fees as resources remain stretched.
Historic Labor Shortages
Like many industries in 2021, manufacturing saw an unprecedented shortage of qualified workers. This trend appears to be continuing for the foreseeable future. According to the U.S. Chamber of Commerce, while businesses added 3.8 million jobs in 2021, 2.2 million Americans started walking away from the labor force as of January 2020, and many haven't looked back. The Chamber's recent data shows that if every unemployed person found a job, there would still be 5 million jobs left unfilled.
Statistics for the manufacturing industry reflect these labor shortage numbers. Simutech Multimedia reports in their whitepaper Training for the Future of Manufacturing: How to meet the challenge of the skills gap that they expect the U.S. manufacturing industry to gain 700,000 jobs by 2025. However, without changes in future workers' education, there is a skills gap that will result in 2 million manufacturing jobs going unfilled by 2025.
Once again, those manufacturing companies that step up in terms of being proactive and innovative are the businesses that will survive and even thrive. This will require a focus on closing the existing skills gap, enticing younger workers to work in the manufacturing field, and retaining those workers who have remained loyal through rewards systems and attention to higher pay. Because the labor shortage doesn't appear to be resolved anytime soon, using automated means such as digitalization to address labor shortfalls can keep manufacturing businesses afloat.
Even though there are challenges facing the manufacturing industry, this is an exciting time to be in business. Deloitte's 2022 manufacturing industry outlook expects the sector to ramp up despite ongoing challenges due to vaccination rollouts and continued demand.
At the same time, the manufacturing industry's survival depends on how well it incorporates technological advancements, reorganizes and fortifies the supply chain, tackles rising costs, and builds a sustainable workforce with the required skill sets. Company leaders with the enduring can-do entrepreneurial spirit that make up the underpinnings of this indomitable industry will lead their businesses to thrive.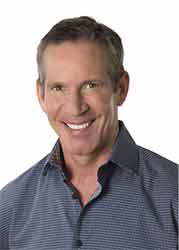 Alan Godfrey is the CEO of Swyft Filings, an online incorporation, compliance, and SMB services provider based in Houston, Texas. The company analyzed more than 63,000 new business applications filed in 2020 and 2021 to determine the year-over-year potential for new business growth and volume. You can read the complete analysis in the Swyft Filings 2021 State of Swyft Industry Report