One way manufacturing businesses can successfully adapt to employees' increasing demand for flexibility is by leveraging the gig economy.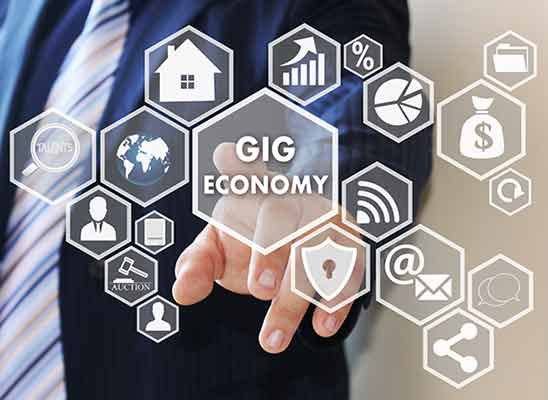 Successfully adapting to workforce changes is critical for any business to thrive. Within the manufacturing sector, various issues arising over the past few years have caused an uptick in demand for more flexibility at work. One way to successfully adjust to this change is by leveraging the gig economy – where workers are hired for a contracted amount of time or for projects that have a measurable end result.
Gig roles have fast become a staple of the working world. More than a third of US workers and almost 15% of UK workers, for example, are currently partaking in contracting roles via the gig economy, either through primary or secondary jobs, and this number will continue to grow. With 2.4 million US manufacturing jobs predicted to go unfulfilled by 2028, the industry needs to adapt to recruiting trends, like the gig economy and other flexible ways of working, in order to attract the best talent for the work at hand.
Now is the time to act
Manufacturing is no stranger to an influx of seasonal and temporary workers joining through the year. Teamed with the ever-increasing digitalisation and automation of the industry, it's possible to compare manufacturing's future to the current state of the tech sector, where individuals frequently change roles.
Like many other industries, manufacturing companies can suffer from issues with variation in product demand and high employee benefits costs. Pair this with increasing supply chain issues surrounding raw materials and staffing shortages, companies that successfully leverage the gig economy could be those that stay on top.
Successful businesses are flexible businesses
For employers, utilising gig workers is the perfect strategy for gathering the right talent for a specific project. With only the end goal in mind, there isn't a need to understand anything else. This enables an organisation to access a far wider talent pool, helping combat the skills shortage, while also working with the most suitable individual for each specific part of a project. Since gig workers are more likely to have a broader range of experience from multiple sectors, they can offer niche insights and solutions to a problem. In certain cases, overall operational costs can also be reduced through hiring contractors because, for example, they may come with their own insurance, and won't be in need of extensive benefits.
Furthermore, a strategy that embraces the gig economy as a reliable source of talent adds lots of flexibility to your workforce approach. For example, being able to more rapidly adjust resourcing to incoming workload. On top of this, there's always the possibility of permanent roles for standout candidates and workers.
This same workforce model has been successfully employed across many disciplines, including IT, HR, sales, and marketing. An employer can list projects as a means of engaging the best individual for a task, rather than assigning all tasks to one permanent employee.
For the workers
For employees, the gig economy provides many with the additional flexibility to choose projects they want to work on, when they want to. After all, millennials and Gen Z increasingly want greater flexibility to work wherever and whenever they want. In a recent Deloitte report, millennials and Gen Z participants ranked flexibility and adaptability as successful businesses' most critical employee behaviour.
Rather than following a conventional career path, gig working offers people the opportunity for rapid development and the fulfilment that comes with that flexibility. A business offering this flexibility will also appear more attractive than its competitors.
The challenges and how to overcome them
More often than not, it's better to adapt to workforce trends, rather than trying to fight against them. One of the greatest changes in mindset since the pandemic has been a growing demand for more workforce flexibility – and it's here to stay. The gig economy offers this flexibility to employees and employers alike.
However, poorly leveraging the gig economy comes with its costs. Typical issues arise when the gig economy is not considered part of the overall workforce. So, organisations have to ensure equally consistent procedures are in place when recruiting them. Candidate experience here is critical – they have to receive the same experience as permanent candidates from hiring to onboarding and engagement while at work.
Engaging with a recruitment process outsourcing (RPO) provider, can help avoid the challenges involved with trying to adapt to a new workforce strategy and ensure you have the correct sourcing strategy and processes in place. They key is to proactively embrace these changes and challenges in order to thrive.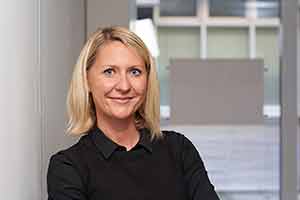 About the Author:
Tanya Derrick is vice president of client services at Cielo. She is a specialist in RPO, workforce planning, team management and leadership, solution design and overall program performance.