Littler's Mickey Chichester and Britney Torres review how manufacturers can achieve transformational change through sustainable solutions.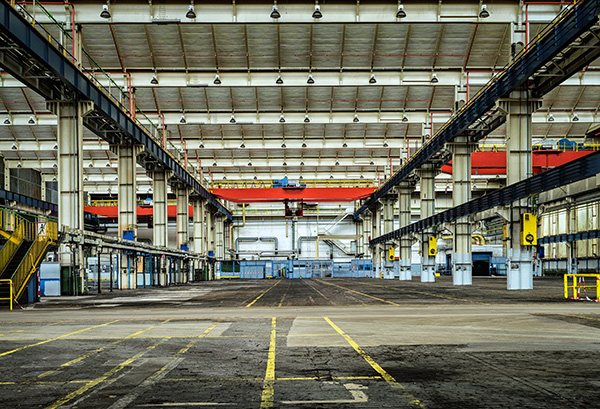 Agile manufacturing companies are focusing on transformational change to prepare for the future and to address the disruptions of a global pandemic. Throughout industry, two challenges have remained persistent in recent years—weaknesses in global supply chains and labor shortages. The expanding digital solutions to these challenges have consequences—health and safety hazards and the skill gap—which firms should proactively address through sustainable solutions.
For the past two years, supply chain constraints have impacted the ability to meet customer needs and have been a driver of inflation.1 For example, in 2021, the price of used cars rose 37.3 percent.2 In order to gain visibility into their supply chains, companies are turning to Artificial Intelligence (AI) so that they can make decisions based on data, insights, and perceived risk. In a crisis, AI could assist to "proactively identify alternate sources wherever possible, test and contract multiple logistics routes, and maintain the flexibility to reposition inventory across [the business's] supply chains."3 Predictive analytics leverages historical data to provide visibility, help future-proof operations and make better decisions. However, employees qualified to effectively implement this AI may not be readily available.
As companies increase protections against future supply chain disruptions, they will turn more and more towards automated processes. Automated processes that utilize robotics aid manufacturers in compensating for worker shortages. Such processes also add efficiency to the operation and help minimize errors in repetitive processes. In addition, AI can decrease downtime by monitoring equipment, helping to understand when a machine may fail, and recommending preventive maintenance. While the current trends reflect a scarcity of workers, manufacturers will continue to scale, and will continue turning to automated processes to achieve those goals.
In order to aid worker productivity and reduce the risk of repetitive injury, manufacturers will also continue to turn to collaborative robots ("cobots"). Cobots allow skilled workers to focus on tasks that require greater dexterity and cognitive ability because they aid in performing the heavy, repetitive work. Although automation can bring a reduction in certain hazards, particularly those associated with musculoskeletal disorders (MSDs), it can introduce other hazards. As manufacturers continue to adopt advanced technology, they must be cognizant of potential safety and health hazards introduced by increased automation.
Recognizing the increased use of robotics and the potential for risks associated with it, OSHA issued a Request for Information (RFI) on the Control of Hazardous Energy (Lockout/Tagout) and overall use of robotics in 2019.4 The RFI sought "information regarding two areas where modernizing the Lockout/Tagout standard might better promote worker safety without additional burdens to employers: control circuit type devices and robotics."5 The importance of the RFI is significant. In issuing the RFI, OSHA recognized that the use of robotics, cobots, and automated machinery around employees could create hazards that are not easily addressed through OSHA's Lockout/Tagout standard or its machine guarding standard.
As manufacturers continue to integrate automation into their worksites, it is critical that they evaluate any potential interaction of the equipment with employees. Service and maintenance of robots, cobots, and automated equipment should be performed in accordance with OSHA's existing Lockout/Tagout standards until they are modernized. OSHA standards related to electrical utilization, walking-working surfaces, exit routes, occupational noise exposures, personal protective equipment, and fire safety are also key.
In addition to safety issues, manufacturers will undoubtedly encounter a skill gap compounded by current labor market scarcity as they continue to deploy automation. To overcome labor market shortages, employers can train, upskill and reskill both external candidates and current employees to prepare them for anticipated openings. Many companies have already invested significantly in employee training.6 And, investors have poured billions of dollars into companies developing reskilling solutions.7
The recent supply chains issues and labor shortages that have accelerated the modernization of the manufacturing industry require employers to proactively address the impacts of automation through adoption of health and safety protocols and by training, reskilling, and upskilling their workforces. Those efforts will need to continue in 2022 and beyond to sustainably keep pace with rapid modernization.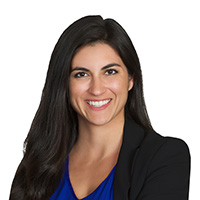 Britney Torres is a shareholder at Littler and member of the firm's Global Workplace Transformation Initiative. She is an experienced litigator and advisor focusing on innovation, diversity and sustainability. Britney is located in Sacramento, CA.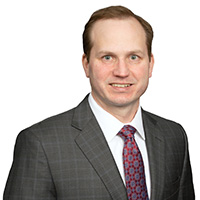 Mickey Chichester is a shareholder at Littler and co-chair of the firm's Global Workplace Transformation Initiative. He is and experienced employment litigator and advisor focusing on the impact of advanced technology on the workforce. Mickey is located in Detroit, MI.
1 Ana Swanson, "Supply chain snags continued to drive up prices in December," The New York Times (Jan. 12, 2022), https://www.nytimes.com/2022/01/12/business/inflation-supply-chain.html.
2 Id.
3 Jim Lee and Jonathan Wright, "COVID-19 and shattered supply chains: Reducing vulnerabilities through smarter supply chains," Expert Insights, available at https://www.ibm.com/downloads/cas/OVZ3GZRG.
4 OSHA, The Control of Hazardous Energy (Lockout/Tagout), 84 Fed. Reg. 22756 (May 20, 2019).
5 Id. at 22756.
6 Kweilin Ellingrud, Rahul Gupta, and Julian Salguero, "Building the vital skills for the future of work in operations," McKinsey & Company (Aug. 7, 2020), available at https://www.mckinsey.com/business-functions/operations/our-insights/building-the-vital-skills-for-the-future-of-work-in-operations.
7 Joanna Glasner, "'Great Resignation' Drives Billions in VC Dollars To Upskilling Startups," Crunchbase News (Feb. 10, 2022), available at https://news.crunchbase.com/news/worker-upskilling-training-reskilling-startups-vc-funding-guild-education/.