How mobile app development is helping to optimize industry leaders.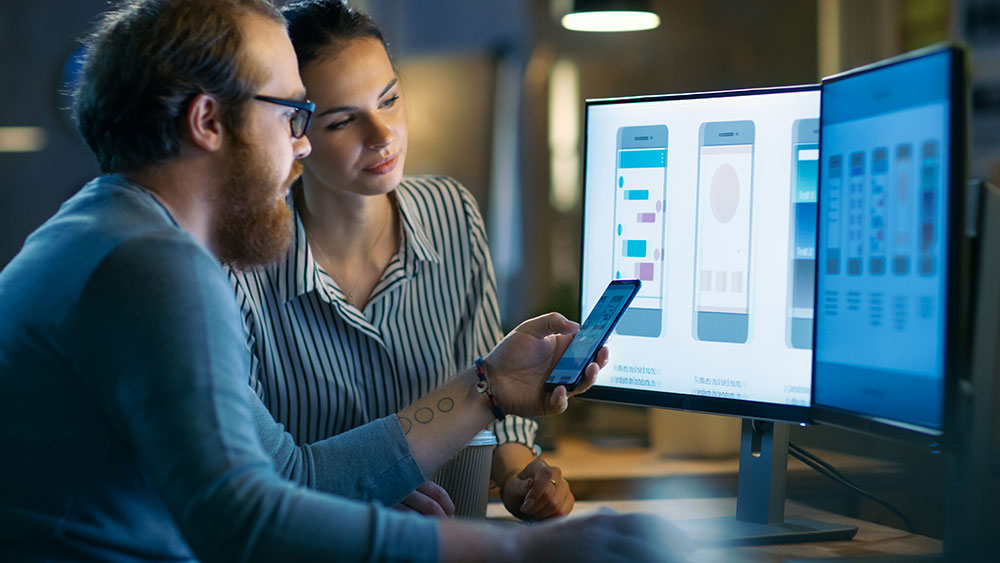 Mobile or handheld devices like smartphones are widely used not only for personal activities, but also for business purposes. From what was once a simple communication device, mobile phones are now used as complex tools revolutionizing how things are being done in the business world. Because of the useful features of mobile apps, industry leaders are taking advantage of mobile app development to create their own business apps to improve workflow processes and gain positive results.
In this article, you'll learn how mobile app development can help optimise industry leaders.
Mobile App Development Meets Tech Needs
Mobile application development refers to creating apps that run on smartphones, tablets, and other mobile devices. Whatever niche or industry you belong, there's always an applicable mobile app design suited to your requirements and customers.
Industry leaders know the importance of technology in starting and keeping a successful business nowadays. Web and app developers usually offer mobile app development to businesses, and you can learn more here to find out the best company offering such a service.
Industry Leaders Consistently Offer Quality Products And Services
Companies that provide excellent products and services to their customers are called industry leaders. They have set themselves apart from the very tight business competition through innovative solutions. Industry leaders are companies with the largest industry market share, such as Apple, Google, and Amazon.
If you want to become an industry leader, it's about time to consider developing your own mobile app and equipping it with the best features and benefits. In this way, you can monitor the needs and wants of your customers according to their buying behaviors, so you can create better strategies to improve your products and services.
Here's how industry leaders utilize mobile app development when offering products and services:
Creating Buyer Personas: Mobile apps can be used as a feedback tool to assess customers' needs and wants. Industries use them to create their ideal customers or buyer personas, so they can develop more effective products and services aligned with customer expectations.
Product Prototyping: Mobile apps can be used to test new products in terms of visual aesthetics and functionality, most especially for businesses offering design services, such as product packaging, software design, web design, interior design, and bridal gown design.
Fast And Efficient Workflow
Business operations can be complex, time-consuming, and tedious, most especially if you still apply traditional methods. Industry leaders use the power of mobile app development to attain fast and efficient workflow through automation and artificial intelligence.
Take a look at the following mobile apps and features that enable a fast and efficient workflow in different industries:
Geolocation: Retailers can now easily target local audiences using the geolocation services of mobile applications. Also, geolocation technology enables travel organizations to maintain customer radar, as well as get more website and physical office visits.
Communication And Training Tools: Mobile app development enables industry leaders to connect with their customers and investors seamlessly through chat messaging apps and e-learning materials.
Data Sharing: Say goodbye to file-sharing through external drives as data sharing is now made a lot faster, easier, and more effective by using mobile applications.
Budget Management: Enterprises can use mobile apps for budget management for the proper allocation of resources to maintain high productivity and return on investment (ROI).
Assessment And Intervention: Mobile apps are now used in telemedicine or telehealth, wherein doctors can virtually evaluate and treat patients using their mobile devices. Industry leaders in healthcare sectors find healthcare apps very useful in reducing patient wait times, clinic travel, emergency room occupancy rates, and delayed treatments.
Continuously Expand Audience Reach And Influence
Mobile app designers help industry leaders accomplish their business goals by applying the latest trends in improving user experience. Through mobile app development, industry leaders can continuously be noticed in the market, expanding their reach and influence worldwide. Having solid web presence and a well-designed mobile app can increase consumers' brand retention and a company's credibility.
Using mobile apps, business owners can easily let their target audience know about their current promotions, new product offerings, and customer loyalty reward programs. Also, companies are able to respond in a timely manner to customers' complaints, social media comments, and reviews.
Here's how industry leaders benefit from a broader reach and influence:
Viral or word-of-mouth customer marketing
Establishing a trusted brand
Higher leads and sales
Conclusion
Industry leaders can be optimised with the help of mobile app development. Mobile apps are rich in useful features and benefits that can help improve workflow in terms of customer service, budgeting, audits, and product development.
With mobile development, industry leaders are able to influence more customers and investors, expanding their businesses globally. Mobile apps help them offer high-quality products and services using innovative solutions that are readily available in mobile screens.

With more than ten years of experience in the blogging industry, Sara Clayton has successfully thousands of readers worldwide. Most of Sara's content talk about web and app development, digital marketing and Search Engine Optimization.