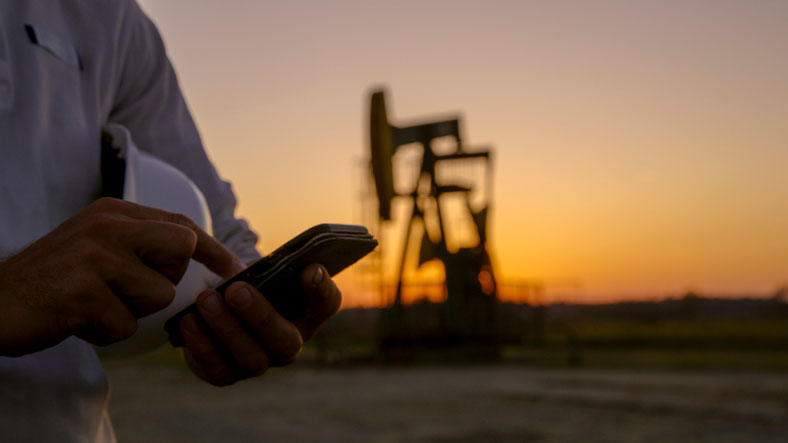 October 31, 2019
By Paul Whitelam, Senior Vice President of Global Marketing at ClickSoftware
Managing a field service organization is difficult by definition because of all the moving parts; it's a huge challenge to orchestrate dispersed staff members working through a succession of completed jobs at different locations. To tackle this challenge effectively supervisors and dispatchers need to know the status and location of mobile workers at any point in time, and planners need operational visibility so they can make informed decisions, such as temporarily relocating a resource to fill a gap. Mobile workers also need to be able to communicate easily with the back office, and with each other, and have the information necessary to meet customer needs. And ultimately, customers want to know when their technician or other mobile worker will arrive, and have an easy way to get in touch with them.
Given all of these requirements, it's clear that mobile-enabled technology is key to ensuring a seamless service operation and establishing a real-time connection between the field, the back office and the customer. Giving the entire service organization access to the same information, allows for improved communication and decision-making at all stages of service delivery.
In order to do their jobs efficiently and effectively, field workers should be able to access the information they need, at the moment they need it. This impact is two-fold. First, it satisfies the employees' desire to get the job done right; with mobile devices, field workers can access information on demand, even when offline. Secondly, mobility also eliminates paperwork, which increases convenience for all parties in the organization and helps to streamline work. Using mobile devices as a knowledge management hub also improves field service efficiency as accessing IoT data enables rapid troubleshooting, and for certain use cases the mobile device can be used as an augmented reality display while the worker gets guidance from a remote expert.
Managers and supervisors want to ensure a smooth day of service for both customers and employees. With mobility, team supervisors are able to view the current status and monitor KPI's of teams and districts, to help them make quick but informed decisions, whether or not they are physically in the field. This visibility helps to maximize the productivity of resources and satisfy ongoing business demands.
Mobile devices are also beneficial for more standard communications. For example, employers can train and mentor technicians remotely; a mobile device enables supervisors to work more collaboratively with mobile workers by answering quick questions or even viewing what an employee sees via video. Using augmented reality capabilities, supervisors can remotely guide mobile workers towards a successful first-time fix. In addition, mobile technology can also positively impact employee health and safety, even in a life or death situation. For example, panic timers can be set for a mobile worker who is entering a dangerous working environment, ensuring that help is sent if communication has not been established within a given time period.
For schedulers and dispatchers, mobile technology allows them to effectively respond to emergencies based on real-time information from the field. Dispatchers can identify the nearest, most qualified mobile worker to handle a customer emergency that may have otherwise been delayed, fulfilling customer expectations. Mobility brings specific bottom-line benefits to a field service workforce: reducing the administration costs of paper-based field service management and data entry, eliminating "where's my technician?" calls, shortening billing cycles by creating invoices in the field, and instantly updating accounting systems, and preserving the audit trail for full regulatory compliance.
Today's customers expect and demand transparency, speed, convenience, and constant communication from their service providers — and mobility delivers on each of these requirements. Customers want to know when a field service worker is on their way and when they can expect them. They also appreciate having the ability to communicate through their preferred channel, whether email, SMS or IVR. Adapting to changing customer demands is key. Service businesses maximize customer satisfaction by ensuring the right people are in the right places at the right time with the right equipment, while providing real-time updates if anything changes. To avoid last minute cancellations and no shows, service providers can also send customers reminder messages or notifications—and the option to reschedule straight from their phone—the night before and the morning of service.
Mobility solutions solve the visibility problem of mobile workforce management by successfully connecting the field, back office, and customers together – increasing efficiency and improving service experiences.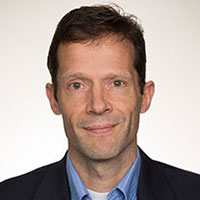 Paul Whitelam, Senior Vice President of Global Marketing at ClickSoftware
Paul has more than twenty years' experience leading multi-national marketing and product teams. Paul has worked on both the technical and business aspects of many areas that are fundamental to field service. This includes senior-level positions at Nokia (mobility and sensor technology), HERE (mapping and GIS), and Endeca (data management and analytics). Prior to his current role, he served as Group VP of Product Marketing, working with field service management leaders across a variety of industries.