Volume 23
| Issue 2
| Year 2020
Click here to read the complete illustrated article as originally published or continue below to read the text article.
By: Andy Rosenband, MORGAN Li CEO
At MORGAN Li, we've always prioritized collaborating with our partners to find custom solutions for different opportunities and business challenges. Today, this is more important and relevant than ever. In response to the pandemic, we've adapted our capabilities to provide immediate solutions that will help our clients open their businesses while ensuring the well-being of their employees and customers.
As the pandemic swept across the country, my brother Jonathan and I recognized that there was an opportunity to quickly pivot our services and offerings to include social distancing essentials for businesses like grocery stores, pharmacies, retailers, hotels, banks and more. These products, which span from safety shields to floor decals and hands-free door openers, are available in a variety of sizes and colors and may be customized to fit specific needs. Earlier this month, we launched our direct-to-consumer e-commerce site so we may cater to customers in need of a quick turnaround with solutions that are in stock and ready to ship within 24 to 48 hours.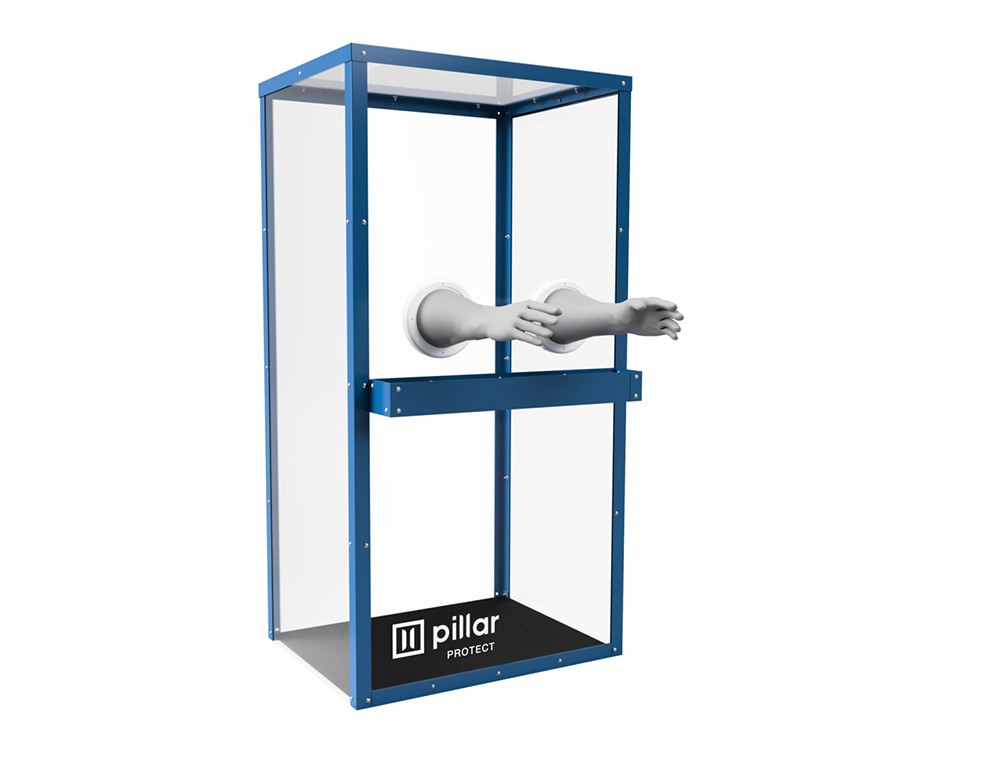 We also proudly partnered with Pillar Booth, a Chicago startup which makes soundproof phone booths for office spaces, to manufacture "protect booths" to provide a solution that protects healthcare workers when testing patients for coronavirus.
Innovation and expansion will always remain a top priority for us at MORGAN Li, along with our ability to be nimble and quickly pivot to offer new capabilities to meet the demand of everchanging needs.
About the Author
Andrew Rosenband is CEO and founder of MORGANLi, a Chicagoland leading retail, hospitality fixture manufacturing company. Andrew is a unique leader who began his career when he was drafted his senior year from The Ohio State to play in the Major League Soccer (MLS). Over the next seven years he played professional soccer for various clubs including his hometown club, the Chicago Fire. Andrew founded Morgan Li with an initial group of four employees (himself included) and now has over 80 employees who are all provided with, whether they're in the front office or hourly laborers, high-quality health benefits and 401k opportunities. In addition to leading Morgan Li and driving the company's growth, Andrew has also spearheaded the company's green and environmental efforts. Capitalizing on a need for green, sustainable business practices, Morgan Li supports efforts to reduce the overall carbon footprints of some of the country's biggest retailers in their work together. Andrew is involved in local community groups in Chicago Heights, including its local firefighters' department as well as volunteering and annual donor to the Greater Chicago Food Depository.
CONTACT:
Charlotte Murphy
charlottem@spoolmarketing.com
Laura Schlageter
lauras@spoolmarketing.com