Procurement teams are turning to automation to add value and solve problems.
By Alan Holland, founder and CEO of Keelvar
The world recently watched in shock as the Ever Given became wedged in the Suez Canal, blocking hundreds of ships carrying an estimated 12% of the world's trade. With the resulting port congestion on the U.S. West Coast projected to last into the summer peak season, it's safe to say ocean freight transportation is in for a bumpy ride.
The volatile market conditions have forced freight buyers to move away from annual, strategically negotiated contracts and pivot to spot bidding events. Much like today's ocean freight market, the bidding process can be complex and unpredictable – especially when buyers are no longer in a position to drive down costs. To combat the influx of challenges, procurement teams have turned to automation to add value and solve problems in new ways.
Spot Negotiations: Automation for Speed
Relying on manual processes to complete transport activities may introduce hazards to businesses' bottom line – with or without an erratic global trade environment.
Leveraging human labor to track sourcing events and rates is especially inefficient with today's surge in spot bidding. With organizations conducting hundreds, if not thousands of spot bids a year, the cumulative time, cost, and service levels are staggering, making automation a necessity. When spot bidding tasks are automated, employees can focus on strategic projects and carrier relationships, with AI-powered bots taking care of the back-end operations.
Centralizing e-sourcing efforts in a single platform is also vital for tracking offline spot events and shipping activity. Automation's digital thread is able to connect every node of these interactions for tracing and auditing. Sourcing automation also ensures transparency of these smaller spends. This improves future RFPs and supplier tracking by keeping everything in one location and creates a standardized, repeatable process – simultaneously creating a trail for corporate memory and compliance.
Carrier Decisions: Objectivity Automated The Dangers of Human Bias
It's an innate human quality to make decisions based off of our own biases. Choosing carriers is no different. Many times, even at large enterprises, individuals will contact their favored carriers who they've worked with in the past — or even a carrier that gave them a special rate at some point in time.
This process may work for simple supply chains. But for mid- to large-sized enterprises with complicated and global supply networks, there's too much at stake.
By leveraging automated sourcing, buyers have the ability to invite all eligible carriers without worrying about time and impact on their workload. This gives organizations a wider range of rate and carrier options and can uncover other important data for making award decisions. For example, automated sourcing, with the help of AI, has made it possible for buyers to go beyond cost and consider other criteria including CO2 emissions, transit time or carrier reliability.
With automation, humans benefit from the work of software agents to ensure objective decision making under their supervision.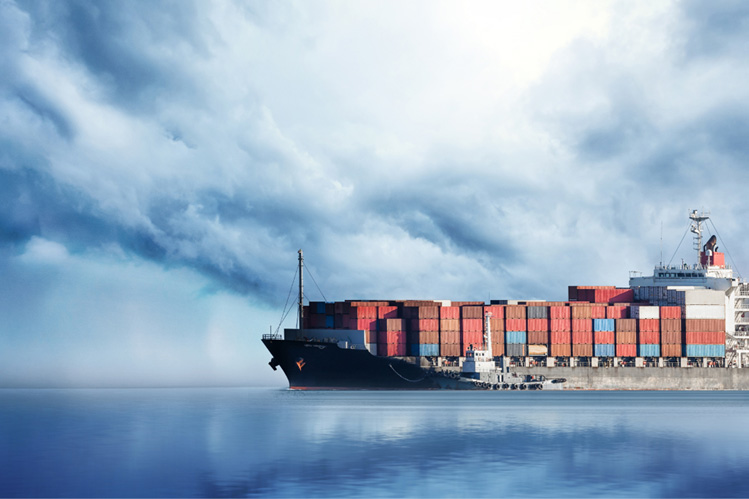 Human + Machine for Faster, Easier and Less Disruptive Processes
Spot bids and mini-tenders are frequent and unpredictable, which makes responding to these events time-consuming and error-prone. Intelligent automation tools like AI-powered sourcing bots are capable of offloading 60-80% of the tedious, manual work associated with placing and running bids. These bots are able to invite carriers, collect bid data, message status updates, and conduct necessary rate card information lookups – capabilities that are invaluable with consistent capacity constraints and port congestion.
The intelligent systems also improve their performance as they complete more bids and learn over time. Bots are designed for scale and can keep up with the chaotic volumes associated with the spike in consumer demand – while also shortening timeframes where humans may hit limits due to time or resource constraints. Bots ensure consistency and effectiveness, but the crucial final award decision is still left to the human buyer.
With the time saved, humans can work on developing more strategic relationships with carriers and setting the supply chain up for success.
AI as a Compass in Ocean Freight Transport
The procurement function's priorities have shifted amid today's disruptions. A recent survey showed that adding agility to procurement processes outweighed cost savings for 96% of procurement leaders.
So, when buyers are no longer in a position to drive down costs, they can be in a position to drive supply chain continuity and add value. When automation capabilities are added to the solution mix, procurement teams are able to track offline negotiations, eliminate human bias and automate tedious processes – tools that are essential in navigating the complexities of the global trade market today.
The future of the ocean freight market remains uncertain, but with automated sourcing on your side, uncertainty is no longer a threat – it's an opportunity.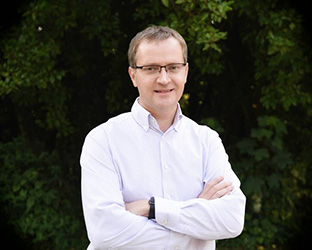 About Alan Holland
Previously a lecturer in Artificial Intelligence at the University College Cork (Ireland) Computer Science Department, Alan founded e-sourcing software company Keelvar in September 2012 when he left the University to commercialize advances in AI for procurement teams. ‍He specializes in optimization, game theory, and mechanism design. He is a frequent speaker and contributor to supply chain and procurement conferences and publications.