Lessons learned during the COVID-19 pandemic will spur rapid digital transformations within the global supply chain in 2021.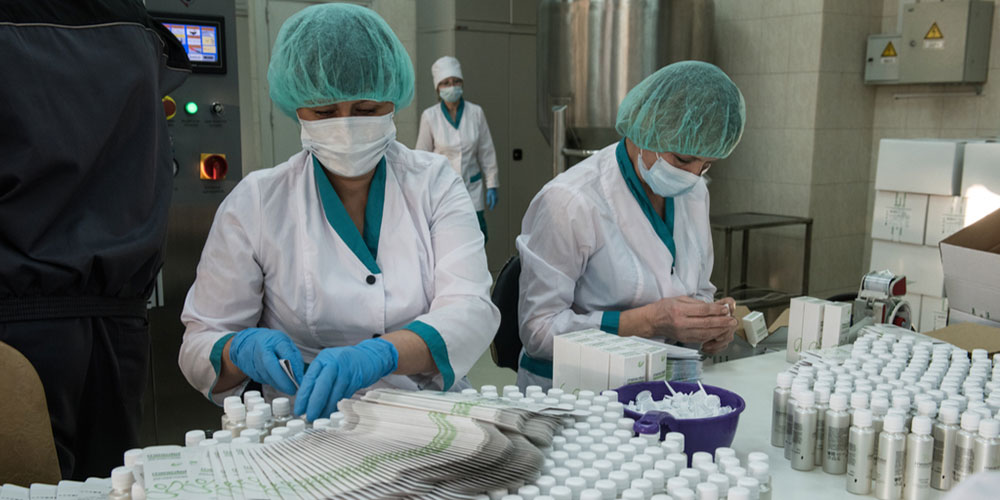 By Mahesh Veerina, CEO, Cloudleaf
On the heels of a year spent in a pandemic, 2020 has been characterized heavily by the ushering of the supply chain into the public consciousness. The pandemic has acted as a stress test for supply chains across every industry. From consumer goods to food chains to the pharmaceutical supply chain, every industry came face to face with the weak points of its logistics and operational processes that may have previously gone overlooked.
In the year ahead, that test is not yet over, particularly as the world readies to deliver a COVID-19 vaccine under strict cold chain requirements to over 7 billion people. However, the light shown on these gaps in the supply chain during the past year will spur rapid digital transformation out of the need to establish true end-to-end visibility. Here's what to expect from the supply chain industry in 2021.
Supply chains will become more resilient and agile in view of new standards set by the pandemic.
The adaptation of strategy and technology occurring in the COVID-19 nightmare scenario will serve supply chains of all industries in becoming more resilient and agile in the year to come. Adoption of IoT sensors to establish real-time ground truth about where products are at all times and what condition they're in will enable companies of all types to better meet supply and demand. This will be especially critical for providers whose traditionally vulnerable supply chains are essential to seeing the world through the pandemic, including the pharmaceutical and food supply chains. Greater visibility and the capability to act before an exception, that sensor-based ground truth provides will be the foundation that helps these industries save billions in the longer term, beginning in 2021.
The acceleration of e-commerce buying behaviors spurred by the pandemic will necessitate a new digital standard to enable more agile supply chain operations.
The eCommerce boom has completely changed the last mile distribution and how products are delivered to customers. The sudden increase in online shoppers during 2020, including purchases for both shipping and in-store or curbside pickup, will fuel the need for supply chain organizations to adopt new digital touch points to help deliver products both safely and efficiently.
In the next year, the last mile distribution will see larger retail sellers move from operating through large distribution centers, to utilizing stores as drop-off points and act as micro warehouses to complete micro fulfillment operations. However, unlike distribution centers, stores are not equipped with the necessary software to track and manage product flows, inventory, logistics, and condition, which is especially vital for products that require cold chain storage, such as grocery items. In 2021, supply chain organizations will require continuous, real-time visibility to gain access to valuable insights — such as the location, environmental conditions and temperature of products — in order to optimize inventory, planning and logistics, as well as keep up with ever-increasing eCommerce demands and mitigate risk.
Technology advances like digital twin, AI/ML, and IoT will enable more granular item level tracking and will impact the end-consumer experience.
Today, IoT is a ubiquitous technology for supply chain tracking purposes. In recent years applications for AI/ML and digital twin technology have also risen in relevance for the industry. Beginning in 2021, companies will start to employ a concerted strategy around these technologies to construct a complete and real-time picture of products as they move through the supply chain, as well as to obtain prescriptive and predictive analytics to make informed business decisions.
In this strategy shift, we will see the gaps of visibility close where the supply chain has remained most fractured. Even with the use of IoT, improvements to low coverage areas such as when product is in flight or in transit will add critical value to pharmaceutical and food supply chains, which lose billions annually in spoiled products. Additionally, we can expect to see this visibility get even stronger as 5G takes complete shape most likely in 2022, offering more connectivity and even more to-the-minute information.
Artificial intelligence and machine learning will play a much more integral role in supply chain strategy than in previous years.
The need for more real-time insights throughout the supply chain will continue to grow in 2021, especially as supply chain organizations re-evaluate their operations as a result of sudden changes in buying behaviors during the COVID-19 pandemic. To address this need, supply chain organizations will need to look to artificial intelligence (AI) and machine learning (ML) enabled technology to upgrade from current, descriptive and prescriptive analytics, and leverage predictive analytics, which provide recommended actions before an incident occurs based on previous actions.
Oftentimes, companies must work with a mess of silos and data fragmentation due to mergers and acquisitions of companies that have different systems. In 2021, supply chain stakeholders will look to deploy digital twins across all the silos as an extra layer of visibility and to ensure synchronization between a company's existing systems and new technology, such as sensors and nano sensors, which are coming to market in increasingly larger volumes.
Though the past year has, in more ways than one, been a nightmare scenario come to life for supply chains, it has been equally instrumental in showing the industry the value of digital transformation in establishing end-to-end, real-time ground truth in their supply chains. Improved logistics practices powered by technologies will be the catalyst for not only millions of dollars saved, but also human lives in the case of vaccines, medicines, and food. The year 2020 did not shift the trajectory of the supply chain industry, which was always moving toward greater visibility and more actionable insights. Instead it accelerated the shift. 2020 will serve as a springboard in the industry's shift from one that has been traditionally slow to adopt technology to one that is leveraging technology strategically for holistic visibility and significantly better business outcomes and customer experience.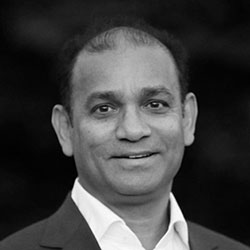 About Mahesh Veerina:
Mahesh is a seasoned Silicon Valley entrepreneur, technology executive and investor with over 25 years experience. He built and managed several companies as Founder/CEO from early stages to rapid growth, successful IPO and M&A exits. Mahesh is a technologist, entrepreneur at heart, and passionate about building businesses. His experience spans across various technology sectors including silicon, data networking, telecom, security, mobile phones, operating systems, cloud, big data and analytics.