By S. Chris Edmonds, Founder & CEO of the Purposeful Culture Group
How well is your organization performing today? No matter what business you are in, it's likely you have a clear understanding of your company's current results and profits.
Results and profits allow your organization to sustain itself – to provide customers with needed solutions today and in the years to come, to help employees provide for themselves and their families, etc.
And managing results is exactly half the leader's job. The other half? Managing the quality of the work environment – the health of your organization's culture.
The problem is that most leaders spend all of their time driving results, despite the fact that culture impacts everything that happens in their organization, for better or worse.
Why do leaders focus primarily – sometimes exclusively – on results? It's all they know. It's what they're incented to do. It's all their bosses do. It's all their past bosses did.
The good news is that a healthy culture is increasingly seen as a business requirement. Deloitte's 2016 Global Human Capital Trends report found that 87 percent of business leaders believe culture is important.
[scode sid='7702′]
That same study found that only 28 percent of business leaders understand their current culture well. Only 19 percent believe they have the "right" culture.
Culture matters. Our best bosses didn't focus exclusively on results. They focused on values, as well. How people treated each other was as important as productivity. Our best bosses didn't tolerate rude, dismissive, or self-serving behaviors from anyone, at any time.
In that nurturing environment, we thrived. We proactively solved problems. We wowed customers consistently. We were validated and respected. We performed beautifully. We had fun with trusted colleagues, every day.
How can leaders create a purposeful, positive, productive work culture? By making values as important as results. How can leaders do that? With an organizational constitution.
An organizational constitution is a formal statement of your company's servant purpose, values and behaviors, strategies, and goals.
Most organizations already have strategies and goals in place. Few organizations have a stated purpose beyond making money and few have values defined in behavioral terms.
A present-day servant purpose specifies your team or company's "reason for being" in terms of who you serve, how you serve those customers, and to what end – how your team improves your customers' quality of life.
Next, leaders must make values as measurable as results. Just as you have performance metrics, you must create "values metrics" that allow you to monitor how well people demonstrate your desired values.
Let's say one of your company's desired values is "integrity." How can you be certain that everyone knows exactly what is meant by integrity or how you want people to behave to ensure they're modeling integrity?
You must be explicit by defining integrity clearly – then adding specific behaviors that describe how people must act to model integrity. Behaviors might include "I do what I say I will do" or "I keep everyone informed about any delays in meeting my commitments."
Those behaviors make values measurable. Employees can easily rate their bosses on the degree to which they "do what they say they will do" every day!
Crafting an organizational constitution is the easy part. Aligning all plans, decisions, and actions to your constitution is the important part.
Here's how one client managed the process. PESCO, Inc. is a Farmington, NM, based, family owned company that serves on-shore oil and natural gas producers. Founded in 1970, PESCO engineers, designs, and manufactures production equipment and services that equipment in the field.
In 2010, president Kyle Rhodes hired me to help him and his leadership team to address a culture that had lost its way.
A 2009 engagement survey found employees very frustrated. They felt their ideas weren't listened to. They compensation wasn't fair across the company. They believed leaders favored some employees over others.
Communication was inconsistent. Leader credibility suffered. Employees felt they didn't even know the senior leaders of the company anymore.
Kyle and his team crafted their organizational constitution. Their values and behaviors outlined exactly how leaders and team members are to treat each other in every interaction.
PESCO senior leaders modeled their values and behaviors consistently. They coached leaders throughout the company to do the same. Slowly the values and behaviors gained credibility – employees believed leaders were serious about creating a purposeful, positive, productive culture.
By 2013, engagement had significantly improved. Workers felt more trusted, respected, and validated. Communication was more frequent and transparent. Relationships with leaders improved.
Customer service rankings have gone up. Customers believe the quality of PESCO products and services is the best in the industry.
Results and profits have improved. Greater product customization and innovation has increased customer loyalty over time.
Don't take my word for it. Watch this video of PESCO employees talking about why they love working for this values-driven, family-run company.
The core of PESCO's successful evolution to a values-based culture is servant leadership. Their culture transition didn't happen simply because the president changed. Their transition happened because Kyle was able to inspire ALL PESCO leaders to embrace servant leadership every day.
Don't leave your culture to chance. Be intentional about your desired culture by crafting an organizational constitution and aligning all plans, decisions, and actions to it.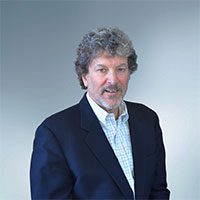 Chris Edmonds is a speaker, author, and executive consultant who is the founder and CEO of The Purposeful Culture Group. He's one of Inc. Magazine's 100 Great Leadership Speakers and was a featured presenter at SXSW 2015.
Chris is the author of the Amazon best seller The Culture Engine and five other books. Chris' blog, podcasts, and videos are at Driving Results Through Culture. He tweets on organizational culture, servant leadership, and workplace inspiration at @scedmonds.