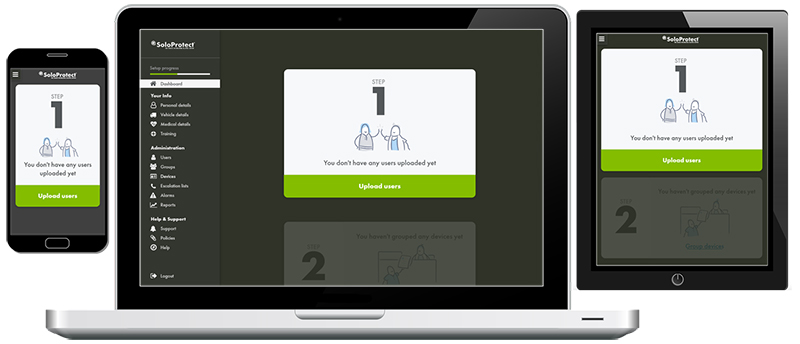 Sheffield, United Kingdom – SoloProtect, the international lone worker company, launched its customer engagement platform in December 2017. "SoloProtect Insights" will revolutionize how customers implement, manage and analyze lone workers, devices and applications. The platform is a key part of SoloProtect's product roadmap, and will continue to evolve and underpin all SoloProtect lone worker products throughout 2018 and beyond.
SoloProtect Insights is a fully responsive, online portal. It provides exclusive, relevant information and real-time metrics to assist planning, implementation, and ongoing solution management. Designed for ease of use, Insights utilizes a sleek and intuitive user interface, and affords a manager or administrator greater control, flexibility and speed of change-implementation. It's also a platform for end-users to access online training and customer support.
SoloProtect Insights will be available to all SoloProtect customers at no additional cost – supplied as a core supporting function of the solution. Designed to deliver content-rich information quickly and with security in mind, all requests within the platform will use HTTPS using SSL for secure data transfer in line with industry standard.
John Broady, CEO for SoloProtect commented:
"Delivering SoloProtect Insights has been a huge milestone for the company, and we've strived to deliver an end-product to delight our customers. We believe Insights will do that and more – it provides a streamlined customer experience that delivers great support, user-adoption and better engagement."
SoloProtect has delivered comprehensive lone worker protection since 2003 and is now helping employers protect their lone working staff in over ten countries. The company, which has now supplied in-excess of 250,000 dedicated lone worker devices to date, will be announcing several exciting new lone worker solutions in 2018.
SoloProtect Insights gives users several clear benefits:
A dramatic reduction in time spent on lone worker solution administration.
Accessibility for users and managers alike with a responsive & clear design accessible from mobile
devices, tablets, laptops and personal computers.
Easy management of lone workers and devices using a simple drag-and-drop-style interface and with the ability to bulk upload, but with suitable validation processes to remove duplication at source.
Quick and easy ways to store important user contact information, working patterns or important medical details that may inform how a "Red Alert" is best handled.
Easy management of groups & points of escalation for lone workers.
Accessible and built-in user training, including knowledge-check elements, supported by a full audit trail.
Changes and updates will be live within SoloProtect's Monitoring Center within minutes.
Craig Swallow, Senior Vice President added:
"SoloProtect Insights will give customers greater visibility and flexibility with regards to the management of their lone workers. Insights is augmented by our industry-leading, telephone-based Customer Services Team – customers and end users will continue to be able to speak to a member of our team in the UK for account support when needed."
Insights launched for SoloProtect customers in the US and UK in December 2017, but will also be made available to customers in the EU in 2018.
About SoloProtect
SoloProtect makes working alone safer by providing the globally leading lone worker safety solution. Operating in over eight countries, including the U.S., U.K. and Germany the SoloProtect solution utilises highly specialised personal safety devices that instantly connect with our Alarm Receiving Centre (ARC) at the touch of a button. Operating using mobile phone (GSM) technology, SoloProtect captures Geolocation location and enables users to discreetly open a voice channel to our specialised ARC when encountering a risk. SoloProtect solutions are also Incapacitation capable, detecting tilt, impact, non-movement or uncommon, such as fast movement, to raising an automatic alert. For more information visit: www.soloprotect.com.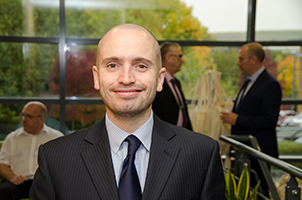 Rob Harris
Rob is a marketing professional with over 15 years' experience, 9 of which have been within the Lone Worker industry working for SoloProtect. During this period Rob has seen the sector develop hugely, both in terms of education, recognition and reporting around the importance of protecting staff, but also the scope of technology available for use by an employer.