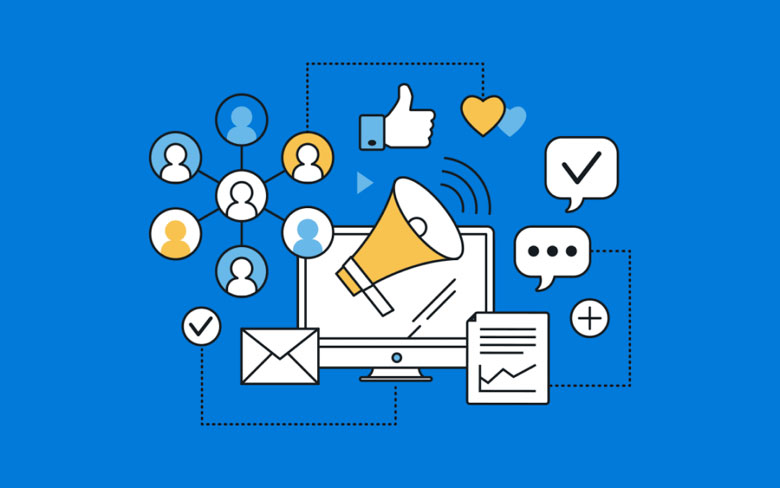 June 6, 2019
Cross-channel (also dubbed omnichannel) marketing is a must in today's competitive landscape. As the barrier to entry across industries becomes lower and lower, marketers must be always-on, always ready to test new approaches to get their message through holistically and in a memorable manner.
In essence, the practice of cross-channel marketing unifies activities as well as measurement to effectively engage consumers across touchpoints online and also offline. It's a carefully crafted dance of various marketing activities that aim to convert new customers or reach existing ones for repeat purchases. Before we jump into specific tactics of optimizing cross-channel, let's recap the basics and look at a real-life case study of successful cross-channel marketing.
Close to 90% of retailers state that omnichannel marketing is critical to their success. Yet, many of the yesteryear giants struggle with adapting their legacy processes and organizations. This is great news for challenger brands and small businesses. For example, the direct-to-consumer luggage company Away has successfully built its brand using omnichannel; the brand is now worth $1.4 billion! Their marketing has a close pulse on what is trending and where they can reach their audiences; from Podcast ads to Subway takeovers, targeted paid social, and impeccably designed online store, the brand is a shining example of omnichannel done right.
Choosing Your Channels
With dozens and dozens of options available, getting started with cross-channel can get overwhelming fast. For smaller businesses, the first step is to establish and/ or review your home bases online and use them as the basis to your cross-channel efforts. Once you master the essential three (website, social, and email), you can start adding more channels to the mix.
A well-designed and mobile-optimized website is a must-have. With 87% of shoppers starting their purchase journey online, a pristine website will help you capture those in the market, build brand preference, and convey the image of a trustworthy, modern business. Think of your website as the primary destination of your cross-channel efforts – regardless of if you sell products there or not. Chances are that your competitors are already online and you don't want to lose out to them. In addition to attracting customers, your business website is also a chance to strengthen your brand image and tell your story. In the past, the primary obstacle stopping small businesses from launching a website has been the lack of resources or design skills. Today, setting up a professional website is simpler with options ranging from readily available templates to intuitive software.
An active social media presence not only helps you build a community around your brand, but it also helps drive revenue as over 60% of consumers follow brands to learn about sales and new products. If you don't yet have social handles such as a Facebook page, an Instagram and Twitter handle, or a Pinterest page, make sure to create them and use consistent verbiage in the naming of the pages across channels. Also, if you haven't updated your pages in a while, make sure to edit handle names, contact details, and profile pictures for consistency. Once your social spring cleaning is done, you can start posting about promotions, sales, and news according to your marketing activities calendar.
Email marketing is cheap yet effective. With an average ROI of $44 for every dollar invested, email marketing is one of the top ways to win and retain customers. If you're new to integrating email into your cross-channel strategies, you'll want to test different approaches to see how your customers react: try out email exclusive coupons that can be redeemed in-store, encourage sign-ups to your service, or play with top of the funnel tactics such as sending your people to see the newest product drop on Instagram.
Consistency Is King
60% of millennials expect consistent customer experiences – your visual look-feel and your tone-of-voice are key to maintaining consistency, building brand equity all the while staying memorable with your cross-channel efforts. On average, a consumer needs to see an ad seven times before they recognize it and proceed to buy. With cross-channel, ideally, your audience would have encountered your promotional message in various touchpoints. If your ad or brand visuality varies, say from email to your website or social, you're wreaking havoc on delivering your message and brand.
How can you optimize your brand representation? First, invest in design and have a professional create all the needed templates for visuals you need on a weekly basis. For example; unify your website, logos, flyers, email header images, social media profile pictures, and so on. Pay attention to words, too. If you're not a wordsmith, it is quite easy to outsource your copy needs to freelancers who can write persuasive and unique marketing messages.
It doesn't just stop at design and copy; part of successful omnichannel marketing is plugging it into your customer service and buying experience. For example, if you've done a great job at running a fun, clear, and effective campaign, the positive experience should continue once the customer has bought or subscribed to a service. Why not continue the personable communication in shipping confirmations or post-service follow up? After all, repeat customers can often be the most valuable ones for your business.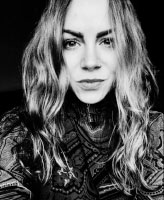 About the Author:
Christine Göös is an award-winning marketing and creative leader with a decade of experience in integrated advertising.