Volume 20
| Issue 5
| Year 2017
Click here to read the complete illustrated article as originally published or scroll down to read the text article.
Pennsylvania has a storied and rich history in manufacturing that has built a solid foundation for the advanced industries of today and tomorrow.
Pennsylvania is currently the second-largest natural gas producer in the nation, and our production has increased by more than 2,400 percent in the past five years. Thanks to the shale revolution in Pennsylvania, Marcellus and Utica production exceeded more than 5,200 billion cubic feet in 2016. Only six years prior, we produced a mere 573 billion cubic feet.
This surge in production ranks Pennsylvania among the top three energy exporters in the country, according to a report released by the U.S. Energy Information Association. Behind only Texas and Wyoming – two historic energy powerhouses – Pennsylvania's transformation from a natural gas importer to a producer and exporter is momentous. And with significant pipeline infrastructure developments from various industry partners, we are delivering our natural gas to the Gulf Coast, Canada, and even Europe.
Governor Tom Wolf's dedication to fostering a pro-business climate is no exception when it comes to natural gas. In 2016, Governor Wolf secured funding for two key programs: Business in our Sites, to create pad-ready sites, and the Pipeline Investment Program, to enable Pennsylvania businesses and communities to access their own abundant supply of low-cost natural gas. Through these targeted investments and our abundant natural resources, the next era of energy has arrived in Pennsylvania.
Shell Says Yes to Pennsylvania
Royal Dutch Shell recognized Pennsylvania's natural gas advantage in 2016 when the company made its final decision to build a major petrochemical complex 35 miles northwest of Pittsburgh. A project four years in the making, Shell could not ignore these three important factors: Pennsylvania's location and proximity to 70 percent of North American polyethylene customers and major markets; our abundant raw materials that can be turned into goods to make products for sale; and our highly skilled workforce.
The $6-billion facility will create 6,000 full-time construction jobs and 600 full-time positions when complete. The Shell project will create economic opportunities for communities and companies across our state. The new ethane cracker plant will generate downstream opportunities for plastics manufacturers, introducing a foundation for a whole new set of manufacturing products.
Report Forecasts Further Investments
Following Shell's historic announcement, Governor Wolf, the Team Pennsylvania Foundation, and the Department of Community and Economic Development (DCED) released a report conducted by IHS Markit, "Prospects to Enhance Pennsylvania's Opportunities in Petrochemical Manufacturing."
The report forecasts $2.7 billion to $3.7 billion in investments in Natural Gas Liquids (NGL) assets in Pennsylvania, along with the opportunity to attract up to four additional cracker plants. These investments will truly transform Pennsylvania's economy, with robust opportunities for the petrochemical and plastics industries.
According to the study, natural gas from Marcellus and Utica Shale reserves accounted for a quarter of the natural gas produced in the United States in 2015, with expectations to grow to more than 40 percent by 2030. In addition, 40 percent of the natural gas produced is rich in NGLs, more than 70 percent of which is ethane and propane – two important NGLs for petrochemical production and plastics manufacturing.
To take advantage of our rich resources, we are working to bring the right decision makers to the table so that we can attract additional infrastructure investments and manufacturers, and retain and grow the ones already here. We are also developing pad-ready sites throughout the state to encourage investment, and training our workforce to fill future jobs created in these industries.
Our resources are regional in nature, extending across state borders into Ohio and West Virginia. As we transform into the next U.S. energy hub, we are committed to working with our neighbors to build the infrastructure, workforce, and awareness of the opportunities to be found in the tristate area.
Opportunities for Plastics Manufacturers
As a top producer of NGLs, plastics manufacturers have an opportunity to invest and grow like never before in Pennsylvania. The abundance of ethane and propane feedstocks means we offer a highly competitive cost compared to other global production hubs, including the Gulf Coast, Canada, and the Middle East.
When looking at the Shell ethane cracker plant specifically, it is expected to produce 1.6 million tons of polyethylene (PE) per year. Since PE is a key resin and important building block for a variety of plastics products, manufacturers making everything from food packaging and trash bags to flooring and automotive components will benefit greatly from a shorter supply chain.
If you pair this abundance and low cost of feedstock with our specialized workforce training and plastics engineering programs, and Pennsylvania's proximity to key U.S. consumer markets, plastic manufacturers clearly have a competitive advantage to locate in the Keystone State. Pennsylvania is home to two of only four accredited plastics engineering programs in the United States. Penn State Behrend's School of Engineering in Erie offers undergraduate degrees that focus on skills and techniques needed to understand plastics' components, products, processing methods, and materials.
The school also offers a Plastics Training Academy, providing hands-on plastics workshops in a 10,500-square-foot plastics processing lab – notably the largest, most comprehensive plastics training lab in the nation.
In central Pennsylvania, the Plastics Innovation and Resource Center (PIRC) at the Penn College of Technology boasts two plastics Centers of Excellence: one in rotational molding, and the other in thermoforming. PIRC also offers the Global Standards for Plastics Certification training program, one of the most comprehensive training and certification systems in the plastics industry.
With unparalleled workforce development and training programs targeted to incumbent workers, both programs attract companies from around the globe that are looking to train their employees on the latest technologies and practices of the industry.
Our skilled workforce, tailored higher-education programs, prime location, and plentiful NGL resources for plastics manufacturers – coupled with the positive IHS Markit forecast – is launching Pennsylvania into the next era of energy.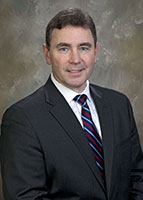 Dennis M. Davin was appointed to serve as Secretary of DCED in January 2015 by Governor Tom Wolf. Prior to his appointment, Secretary Davin served for more than a decade as director of the Allegheny County Department of Economic Development, where he was responsible for establishing and executing the economic development strategy for Allegheny County. He managed funding from local, state, and federal sources to implement economic development activities such as site development, new job creation initiatives, community development and affordable housing for approximately 1.25 million citizens in 130 municipalities. He also served as director of the Allegheny County Redevelopment Authority and executive director of the Industrial Development Authority, Hospital Development Authority, Higher Education Building Authority, and Residential Finance Authority.