Biden's executive order shines a light on urgent supply chain weaknesses. Manufacturers can take proactive steps to build resilience.
By Jim Bureau, CEO JAGGAER
We've hit the 100-day mark of Biden's enforced supply chain review. The executive order is a welcome first step in the fortification of U.S. supply chains, especially when you consider 35% of manufacturers are likely to be disrupted over the next decade.
If the past 14 months have taught us anything, it is that disruptions are inevitable. Manufacturers will always face the potential of supply shortages, new trade policies, natural disasters, ethical violations, shifts from technological advancements, and more – not to mention COVID's continued impact. With deep insight into gaps and vulnerabilities, it is possible to make fundamental and substantial changes that build defenses against even the most seemingly impossible, yet impactful, disruptions.
Being proactive and creating a playbook now that creates visibility, mitigates risk, and enables you to get a grip on your supply chain will set you up for success regardless of the changes that come out of this order, or which disruptions come your way in the future.
Play #1: Get a 360° view of your supplier ecosystem.
The shortages driven by the pandemic reminded us of the drawbacks of relying on a small number of suppliers. Organizations at the other extreme with a broad supplier portfolio, but a lack of visibility to address risk across this base, also suffered.
A complete view of the supply base is crucial for building resilience. Without 360-degree visibility, operational hiccups can catch even the most seasoned supply chain teams flat footed. Know your supply partners from every possible angle – quality, risk, value, compliance, diversity, and ongoing performance. Many organizations struggle with getting this robust visibility across supplier tiers. There is more data and technology available today to evaluate suppliers holistically than ever before. Systems can easily integrate data sources together for a cohesive view of supplier performance that enables you to identify patterns, proactively act on these critical insights, and ultimately eliminate blind spots.
Play #2: Develop a holistic supplier management strategy.
Resiliency hinges on strong supplier relationships. Every supplier a business works with brings something unique to the table and plays an important role in the organization's success. Each supplier requires a different relationship management approach depending on their strategic importance.
Know who your high value, strategic suppliers are and build strong, mutually beneficial relationships with these partners. They'll be more inclined to help you navigate through disruption and come up with solutions to issues that arise. Also identify and nurture your strategic, yet low value, suppliers and assess their risk. If a supplier with which you're spending little goes out of business, but they were providing a critical part, you could still experience disruption if proper steps weren't taken to secure supply.
A holistic supplier management approach also allows you to identify and replace underperforming suppliers as needed and spot synergies and better ways to work with partners to build resilience into supply chain operations. Supplier management feeds category management. Tap experts in specific markets and specialized intelligence to thoroughly define key performance metrics, track supplier success, compare supplier capabilities, and evaluate supplier risks across categories.
Play #3: Diversify your supplier base to enhance agility.
Organizations are understandably focused on building more resilient, agile and "shock-proof" supply chain models. Take Samsung's new U.S. semiconductor facility, which will help to secure the chip supply chain. Beyond reshoring, manufacturers can find strength in diversifying their supply base.
Supplier diversification opens more channels for goods and services so when crisis hits, you can quickly find alternatives that meet your needs. We've all been warned of the drawbacks of a 'monosource mentality' but the shortages driven by the pandemic have put the issue into the spotlight. A diverse supply base is instrumental to being able to respond and bounce back from supply shocks. To be truly agile and deliver on customer expectations today and in the future, place greater emphasis on building a broad base of partners that can deliver for you than on spend volume.
Play #4: Implement AI into internal audits to glean deeper insights, faster.
Audits are immensely powerful for improving the supply chain because they are inherently designed to uncover weaknesses. The results of conducting such an exercise help teams make more strategic decisions and prioritize efforts that address the most critical vulnerabilities.
The volume of data generated during internal audits, however, can be overwhelming and the review process can be time-consuming and costly. Merging AI technology with a team's strategic expertise can make audits more efficient and drive faster results throughout the supply chain. AI and machine learning can automatically aggregate audit information, test complete sets of data to identify anomalies, and get to the root cause of issues. The more routine tasks are automated, the more teams can focus on addressing the most urgent risks and opportunities uncovered through the audit and other strategic initiatives such as supplier management, category management, broader risk analysis and mitigation, and more.
Resilience: A never-ending game
Over the past several months, manufacturers have closely examined their operations for risks, capacity constraints, and opportunities to bolster resilience. I would argue this type of intentional evaluation should continue indefinitely.
Consider the events that have transpired during this evaluation period. A fire at a Japanese electronics manufacturer that paused production for months. The Suez Canal blockage. The semiconductor chip shortage. Disruptions are always potential threats. Applying the lessons learned from conducting the 100-day review to make tangible and lasting changes is what will fortify the manufacturing supply chain for years to come.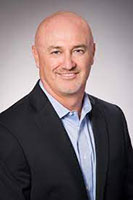 About the author
Jim Bureau is CEO of JAGGAER, which celebrated 25 years in business last year. Jim is responsible for the company's overall vision to transcend customer experience by providing intuitive and intelligent spend management solutions that allow clients to transform their supply chain.