Difficult economy and remote servicing putting material handling resellers under pressure to digitally transform.
by Joseph Kenny, Vice President Global Customer Transformation for ServiceMax
From construction equipment, farm machinery and industrial lifts to equipment leasing and industrial trucks, dealers are the lifeblood of heavy lifting equipment manufacturers. But the old traditional model of resell and break/fix service is rapidly becoming outdated. And the post-COVID new economy is accelerating the pace of change.
Digital transformations have quickened and become more focussed on key elements of businesses driven by the need for continuity. And this has had an impact on decision making. According to global consultancy McKinsey, the COVID-19 crisis is likely to significantly accelerate the shift to digital and fundamentally shake up the business landscape. Even before COVID-19 hit, 92 percent of companies thought their business models would need to change given digitization.
For dealers this has a more acute impact. If customers are transforming more rapidly and suppliers are transforming more rapidly, it stands to reason that dealers too must transform rapidly or be faced with the prospect of being an analogue link in a digital chain. What this means to how dealers sell and manage services will change dramatically but, in many respects, this is more of an opportunity than a threat. While not adapting brings the very real prospect of insolvency, even small moves towards digitization will reap significant rewards.
It's understandable that cost and a lack of internal IT skills may be barriers to transformation, but this is where the prospect of a service ecosystem can add value. As Deloitte suggests, "an ecosystem's value is that it brings together multiple players of different types and sizes in order to create, scale, and serve markets in ways beyond any single organization's capacity." That means any initial outlay on digital tools can be tempered. This is not a costly rip and replace strategy and in terms of service provision and overall visibility of products and parts, it can drive margin.
For example, being part of a shared ecosystem with manufacturer equipment suppliers, the aim would be to collectively improve product and service offerings, while at the same time reducing costs and waste. A field service management platform enables both supplier and dealer to have visibility of products, including status and performance. It also enables predictive maintenance and enables service dispatchers to optimise journeys and parts deliveries. Dealers have more direct access to products and parts, and manufacturers can improve supply lines and even product features based on performance feedback. Manufacturers can help dealers with skills and resources, helping get up to speed in an increasingly digital world.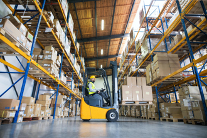 Now more than ever, management decisions need to be proactive and predictive. No organization can wait and react because by that stage it will be too late. To keep customers happy and suppliers competitive, dealers will increasingly need market, machine, and customer intelligence to drive business strategy. As industry accelerates towards increased automation and data-driven analytics, dealers need to transform, and a key part of that change is digitizing field service. This is the front line, where intelligence can be gathered and where engineers can be the difference between a good or bad customer experience.
We are living in an increasingly connected world and dealers have an opportunity to be the eyes and ears of industry, to be a central cog in the machine that understands that value of every other part in the chain. This makes dealers indispensable and with post-pandemic economic uncertainty, that's not a bad place to be.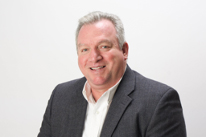 About the Author:
Joe Kenny is the VP of global customer transformation & customer success at ServiceMax. His career spans over 30 years of leadership positions in Operations, Sales, Product Development, Product Marketing, and Field Service. Beginning his field service experience with the U.S. Naval Security Group Command (NSGC) as a mainframe computer technician, Joe subsequently lived and worked in Asia, the U.S., and Europe. Joe has focused on customer relationship management, using clearly defined and mutually agreed to measurements of success, and driving to continually exceed customer expectations, allowing for exponential business growth and client retention.