Volume 22
| Issue 2
| Year 2019
Click here to read the complete illustrated article as originally published or continue below to read the text article.
At the start of the electrification of the rural Gulf States region in the early 20th century, sawdust was used as a fuel to generate power. At the start of the second decade of the 21st century, and after more than a century in business, Entergy Texas is expanding to meet increasing demands for electricity with cleaner, more efficient and more reliable energy sources.
Case in point is the selection of two high-efficiency, air-cooled M501GAC gas turbines featuring state-of-the-art emissions control technology made by MHPS Americas to power its Montgomery County Power Station near Willis, Texas, expected to be operational by 2021. The turbine technology not only reduces emissions, but achieves cost-efficiencies that are projected to save customers more than $1 billion over the next 30 years. According to Stuart Barrett, vice president of customer service in The Woodlands, Texas. "These fuel savings will pay off the cost of construction after less than 10 years of operation, a third of the plant's lifecycle." Located near the company's existing Lewis Creek facility, the Montgomery County Power Station is expected to bring nearly one gigawatt of reliable and clean electricity to Southeast Texas that is 30 percent more efficient than existing gas steam units.
A groundbreaking ceremony held last February attracted some 250 attendees from various state and local agencies, community partners and customers. "Everyone we've worked with to make this project a reality recognizes the importance of the plant, not only on the local economy but also in meeting the generation needs of the future" Barrett said. Construction of the Montgomery County Power Station will generate $1 billion in economic activity in Texas. An economic impact study from TXP Inc. shows construction will result in a $410 million direct investment in the local area, and generate $307 million in worker earnings and 7,000 total supported jobs (direct, indirect and induced). Montgomery County Power Station will create approximately 750 onsite construction jobs and 30 permanent, high-paying jobs.
Barrett notes that, "McDermott International, Inc. is building the plant and seeks to use the best possible craftsmen available. McDermott's construction workers are often described as having big hearts, giving back to local charities during their projects. McDermott also uses local and diverse suppliers during construction."
Entergy Texas recently hired Kerry Ann Colville as plant manager for Montgomery County Power Station. Colville has extensive experience in managing several plants, including coal, nuclear and gas resources.
Future generation needs are driven by tremendous growth in the region, both commercial and residential. "Southeast Texas is a region on the rise," Barrett points out. "Over the past several decades, billions of dollars in new investment and continuous job growth have added to the local economy, and we're projected to grow by even more in the next several years. This is driven by the significant growth in the industrial sector, primarily in petrochemicals, oil refining, ethane cracking and liquid natural gas (LNG) exporting."
In addition to the growth in the industrial sector, Entergy Texas is seeing growth in customer count across its service territory. "Although customers are becoming more energy efficient in their usage, the number of customers in the region continues to grow, increasing the need for additional generation, "Barrett says. An additional challenge, he notes is that, "While our region is growing, our infrastructure continues to age. Entergy Texas must add to its portfolio of generation resources to keep pace with the growth. We are transforming our generation portfolio by adding this new natural gas-fired generator, as well as renewable resources."
Renewable Investment
Entergy Texas seeks to combine the most reliable power sources that are both cost-effective and environmentally-responsible. "Over the next few years," Barrett notes, "our business model includes more and more renewable sources. It's something important for us to achieve."
As just one example, Entergy Texas issued a request for proposals for procuring up to 200 MWs (megawatts) of solar photovoltaic resources to provide cost-effective clean energy, fuel diversity, and other benefits to Entergy Texas customers. "We're expanding our green options," Barrett says. "Entergy Corporation has almost 5 GW (gigawatts) of new generation in various phases of development and construction, comprised of gas, acquisitions and renewables. The corporation is also currently pursuing 1,000 MW of renewable generation; that number is expected to grow as the economics, performance and reliability of these resources continues to improve."
Barrett points out that the utility industry as a whole is undergoing rapid change. "With evolving customer expectations, there is a need to shift to providing the products and services customers want and the outcomes they desire. This evolution continues to be refined and reimagined, and utilities' long-term success is dependent on the ability to provide products and services that improve the lives of customers. We have to move from providing customers with an input to providing the products and services customers want to power their lives. We must focus on and deliver the new outcomes our customers want. Entergy Texas is currently evaluating and developing several of these products and services."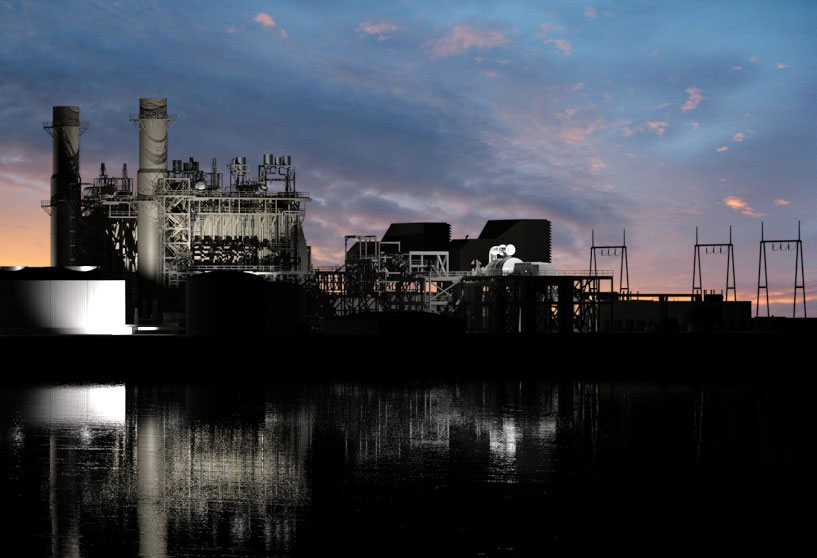 Smarter Energy
In preparing for this smarter energy future, Entergy Texas is installing advanced metering technology for both residential and commercial customers. The new meters provide numerous benefits, including:
Access to online tools to help customers better understand and manage energy usage more effectively, which can lead to energy usage reduction and potentially lower bills.
Customers can log into their account and view how much electricity has been used daily, shown in 15-minute increments. No more waiting until the end of the month to review energy usage.
With access to better information, Entergy Texas can answer customers' billing and service questions more quickly and effectively, improving customer service.
Entergy Texas will have a clearer real-time picture of the power grid and how it is operating. This allows the company to immediately identify outages, and more quickly and accurately send crews to make repairs.
Entergy Texas is also upgrading the technology used to manage its distribution system and monitor its health and performance in real-time. One key benefit is it provides the enhanced ability to reroute power around problems to minimize the impact to customers and help Entergy Texas restore power more quickly.
"This is an exciting time in the utility industry," Barrett says. "Entergy Texas is working to exceed customer expectations. By taking responsible proactive action now with projects like the Montgomery County Power Station, our customers will have reliable, efficient, and affordable energy for years to come.