Supply chain managers need assistance to manage the ongoing challenges of the pandemic if they want to capitalize on new opportunities for 2021.
For supply chain managers, the COVID-19 crisis exposed issues that have been plaguing the supply chain. These include lack of data visibility and information flow, a reactive approach to problems, limited automation, and slow adoption of artificial intelligence and machine learning. The pandemic offers managers an opportunity to pause and reflect on areas for improvements, the best new technology tools, and what actions they need to take for the next year.
Supply chain managers need assistance to manage the ongoing challenges of the COVID-19 pandemic if they want to capitalize on new opportunities for 2021. Here are some of the key priorities for the coming year:
Managing End-to-End Processes and Live Data
Managers need to spot the value leaks in their supply chains and then take the right steps to reduce or get rid of those issues. Ask some pertinent questions about the current state of your operations. Are you losing sales because merchandise is back ordered and not available for the customer's immediate need? Is the warehouse often receiving large shipments of slow-moving inventory that cannot hold its value? Are you bleeding money on expedited shipping when items come to the warehouse late?
These questions follow a common thread—access to live data could solve these problems. With live data, managers receive intelligence in real time, and are no longer limited to stale data or stored logs or need to waste time pulling historical transactions from the source system.
With electronic logging devices (ELD's) and cloud technologies enabling real-time shipment monitoring that is paired with external conditions data, you can prevent operational leaks. Response times improve and adverse events are handled predictively and proactively. For 2021, firms must ensure they are improving end-to-end processes through live and accurate data. Real-time data helps managers avoid disruptions and leverage alternate suppliers if necessary, to avoid negative impacts.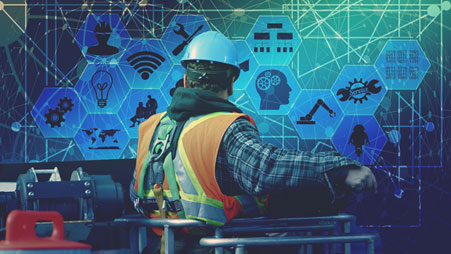 Automation as an essential part of the solution
Operating your supply chain at scale requires automation. However, doing this properly is more than just making automation mandatory. For example, robotic process automation is not a "silver bullet" to fix all your supply chain problems. It must be well informed, and companies need capabilities to intelligently decide the "what, when or how" for automation.
The firms with supply chain processes that were automated to some extent, were better able to adjust to the new normal created by the pandemic. It is much easier to scale tech than in-person resources, and it's easier to manage a crisis and disruption when sound processes are already in place. When the workers in the supply chain have automation tools, you can leverage more out of their efforts, and build a scalable business that can handle the expected increase in sales when the pandemic is expected to ease in 2021 following a vaccine.
Automation within the accounting department will also come to the forefront in 2021. Supply chain managers that can leverage software to automate signoffs and reconciliations are in a great place to produce results, and they can produce reports easily to help leadership make context-based decisions. The right system better positions these decision makers to manage revenue risks. It streamlines the supply chain and builds a nimbler organization that's adaptable to any threats.
Plan for and Fully Embrace AI's Impacts
In 2021, as the economy rebounds and demand for goods picks up, supply chain managers will require further competitive advantages. Finding an edge will increasingly come through AI tools that bring new insights and value from data. Companies not only need to brace for AI's impacts, but to embrace the technology for its ability to enhance the efficiency and effectiveness of various solutions. For example, an AI assistant can help draw out intelligent solutions without requiring much human work, or a system that continuously learns and improves.
Managers that put in place processes for better data collection and flow will need ways to analyze that information in real time, and extract lessons that aid continual supply chain improvement.
Data is important, but only if the tools are in place to extract, organize, and then present the data into digestible facts and trends.
Netting it out
Understanding these priorities is one thing, it's another to put a plan in place to make them happen. One answer for supply chain managers is putting in place a modern operational intelligence system, one that can work with data from any source, intelligently derive (and automate) outcome options, and do all of this in real time or as near real time as is merited. Supply chain managers looking to stay ahead of the automation and data curves should consider partners like OpsVeda, a full-stack operational intelligence software company that employs machine learning and automation working in tandem to make the system more adaptable, which in turn enhances the agility of the entire organization.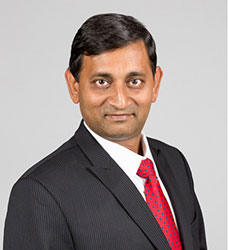 Sanjiv Gupta is the CEO of OpsVeda and manages the overall performance of the company and sets the direction of profitable growth. Gupta founded OpsVeda with a vision of providing solutions that enable data-driven decision making in the Enterprise.