Leading coach manufacturer Newell Coach benefits from Oklahoma COVID business support program – uses grant funding to obtain new equipment.
Newell Coach of Miami, Oklahoma provides extreme customization of coaches that are unmatched in the industry. Despite having to halt all production in April 2020 due to COVID-19, Newell Coaches finds itself in stronger financial footing when re-opening in early May, thanks to a financial grant it received from the State of Oklahoma via its Reboot program. Intended to help small to medium size companies to retool, to either start manufacturing products intended to combat COVID such as PPE masks, or simply to help ensure that companies can effectively compete in a post-COVID world, the Reboot Program is just one of several programs rolled out by Oklahoma Governor Kevin Stitt's administration to help Oklahoma companies survive the pandemic.
"The goal behind the Reboot Program is to help Oklahoma companies stay in business, keep staff employed and stimulate local economies," said Sean Kouplen, Oklahoma's Secretary of Commerce.
Newell Coach plans to use the Reboot funds to expand its production and service paint facilities with a new paint booth. The funds will also allow them to purchase an additional paint booth sized to paint their custom chassis as well as smaller coach parts.
"A brand new fully equipped paint booth will help ensure that we meet the growing needs of our customers in a post-COVID world," said Grant Kernan, EVP and General Manager. "Our exterior paint designs have grown more intricate and sophisticated over the last 6 years. A new modern paint booth will ensure we have the air flow and temperature control that our talented paint team needs to continuously improve our quality for our customers."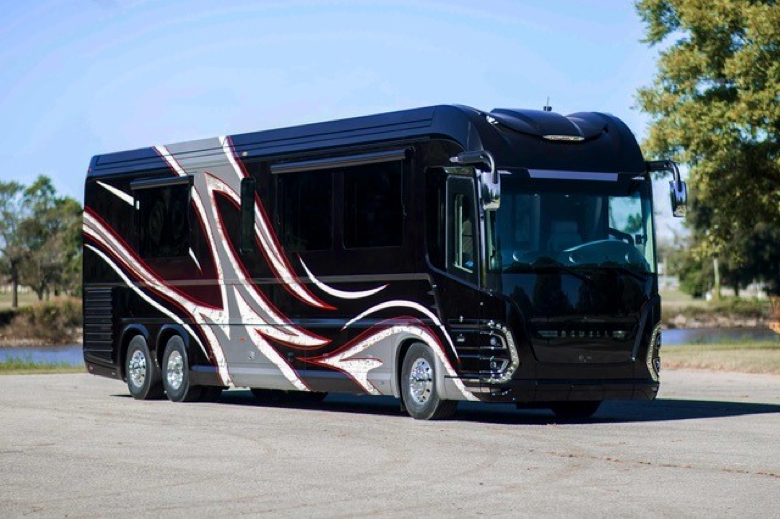 Newell Coach produces an innovative and quality product that is customized to meet the needs of its clients. Customers initially sit down with Newell's engineering and design team, conveniently located on site. Newell's production team then starts building the coach from the chassis all the way to the final end-product. A single customized coach typically takes close to 6 months to be completed.
As Newell's 175 employees adjust to getting back to the norm, Kernan added that thanks to the support it received from the Reboot Program "we're in a better position to meet the needs of our clients, staff up and continue to help the local economy grow."