Amid worker scarcity in wake of COVID-19, proposal management software is a vital tool that can help manufacturers secure revenue and labor.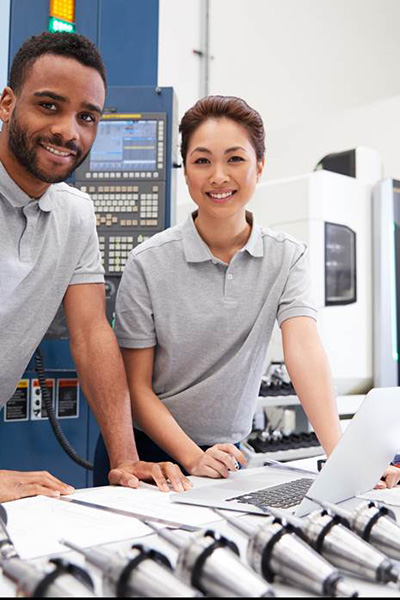 By Ray Meiring, CEO of QorusDocs
Currently, manufacturing is just one industry facing an unprecedented labor shortage. In 2020, a reported 740,000 manufacturing jobs were lost in wake of the COVID-19 pandemic. As a result, recent studies estimate that around 2.1 million manufacturing jobs will be unfilled by 2030, creating detrimental revenue and production impacts that could result in a loss of up to $1 trillion.
Amid all of this, manufacturing is dealing with various global supply chain bottlenecks. Rising commodity costs, dwindling shipping capacity and raw materials shortages are causing massive delays and operational problems for manufacturers as they face an influx in orders .
Now, with the holidays looming, it's predicted that retail sales will rise between 7% and 9% this year. As a result, consumers are buying gifts early while manufacturers scramble to hire a labor force to handle demands. For many employers, they're kickstarting employment incentive programs to draw in workers. These incentives include signing bonuses, extra vacation time and higher pay among other perks. However, these benefits require additional resources and revenue some employers don't have.
One solution manufacturers can utilize to combat operational bottlenecks, increase business and extend hiring incentives is proposal management software. Proposal management software can help manufacturers streamline the RFx process which includes inbound request for proposals (RFP), request for information (RFI), request for quotes (RFQ) and request for bids (RFB).
By incorporating proposal management software, employers can earn higher client win rates and increase business opportunities and revenue by completing more RFx documents. As a result, companies can commit more resources to recruitment incentives, employee salaries and benefits and other perks.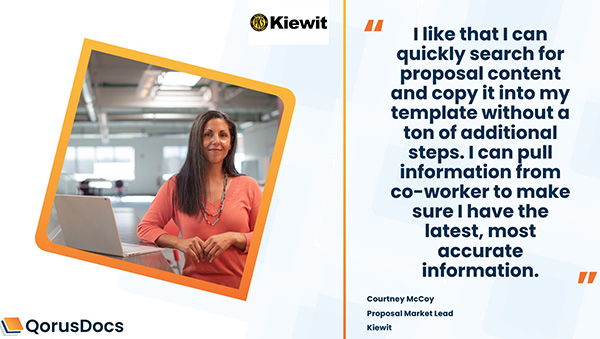 Proposal management software personalizes and streamlines the RFx process
For manufacturers, RFx documents are crucial for securing business opportunities. However, one factor that gets in the way of completing these requests is time. A study conducted by QorusDocs found that approximately 62% of the companies surveyed have proposal teams that dedicate 7.6 days to completing just one RFP. In addition, around 28 employees are involved in the RFP development process.
Amid the worker scarcity, manufacturers are shifting operations to accommodate a smaller workforce, leaving fewer employees to fulfill RFx documents while order demands boom. In the first half of 2021 alone, manufacturing technology orders totaled $2.51 billion, a 49% increase from the previous year.
According to QorusDocs, 64% of proposal teams saw an increase of 30 – 56% in RFPs this past year. However, around 20% of RFPs are left incomplete annually, resulting in a staggering revenue loss of $725,000 for companies.
With proposal management software, manufacturers can streamline the RFx process by auto-generating information with AI-powered technology, eliminating the need for manual data entry. As a result, teams have more time to complete RFx documents despite fewer employees. QorusDocs found that 76% of teams felt proposal management software decreased the time spent on RFPs by 53% while 70% reported being able to process a higher volume of RFPs overall.
As a comprehensive tool, proposal management software identifies information that performs best in RFx documents and filters out weaker data. This allows manufacturers to personalize RFx documents to address specific clients' needs and requests, helping them stand out among competition while reinforcing their information database.
QorusDocs' study also found that companies with proposal management software respond to approximately 23 RFPs per month in comparison to the 13 RFPs teams without proposal management software complete. Additionally, those using proposal management software reported that 34% of average sales revenue came from RFPs for new business this past year. Meanwhile, 48% saw an increase in win rate from existing customers by 66%. By implementing proposal management software, manufacturers can expand their business and revenue, allowing them to dedicate more resources toward hiring incentives.
Incorporate recruitment incentives with more revenue
Currently, manufacturing, finance and transportation are the U.S. industries facing the highest rates of staffing difficulty. However, a recent ManpowerGroup study found that hiring incentives can substantially increase recruitment outcomes.
Signing bonuses, flexible schedules and higher wages were the top incentives recognized for attracting and retaining talent. On top of these incentives, manufacturers are incorporating other perks including weekly pay and expediting the job offer process.
In order to implement these incentives, manufacturers need excess resources and revenue available. It's estimated that employers spend approximately $4,000 to hire and onboard a new employee. As manufacturers attempt to hire workers and face rising costs amid the supply chain shortages, dedicating additional revenue to hiring incentives may not be feasible for all.
With proposal management software, manufacturers can complete more crucial RFx documents per year, leading to new business and revenue opportunities. As a result, more resources can be dedicated to vital recruitment efforts and added incentives to secure workers, helping to restore the booming U.S. labor force to pre-pandemic numbers.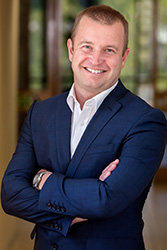 About the Author:
As CEO and co-founder of Qorus Software, Ray Meiring leads an award-winning team of passionate problem solvers to create the absolute best customer experience possible. Under Ray's leadership, Qorus has established partnerships with Highspot, Microsoft and many others and supported more than 140 customers in creating 16,000 proposals and counting.
Qorus helps sales, marketing and bid teams craft visually compelling, accurate and secure proposals and RFP responses more efficiently. 
With more than 20 years of industry experience, Ray is a frequent speaker, author and webinar host on a wide variety of topics including leadership, market strategy, automation and the application of AI, and proposal automation for professional sales and bid teams.
Follow him on LinkedIn.