Optimism regarding the prospects of the U.S. economy surged in our fourth quarter Manufacturing Barometer survey, as industrial manufacturers pointed to an improved outlook, including higher company revenue forecasts and increased capital spending plans. The renewed sense of optimism regarding the direction of domestic commerce raises the question of whether an inflection point has taken place in attitudes among industrial manufacturers. The overall rise in economic sentiment occurred despite continued uncertainty regarding the state of the global economy.
Attitudes concerning the domestic economy soar
Highlighting the positive findings, 78 percent of the survey respondents believed the domestic economy was growing. This elevated level of sentiment is a dramatic increase from only 38 percent two quarters ago, representing an increase of 40 points. These levels were only 14 to 16 points below the highs of 94 percent back in the second quarter of 2004 and 92 percent in the first quarter of 2006. Moreover, optimism about the domestic economy's prospects over the next 12 months rose, increasing to 57 percent, up from 35 percent two quarters, a notable 22-point gain.
While international sentiment remains depressed
Conversely, these same industrial manufacturing panelists remain consistently low in their outlook for the world economy. Only 13 percent cited growth in the fourth quarter of 2016, down from 20 percent at mid-year. Their level of optimism about the world economy's prospects over the next 12 months was only 30 percent, largely in line with the 29 percent level two quarters ago. The majority, 54 percent, remained uncertain, while 16 percent were pessimistic. These numbers tell us that the persistent dichotomy between perceptions of the health of the domestic and worldwide economies has not only lingered among industrial manufacturers, but has become even more dramatic. As prospects for U.S. commerce improve, continued uncertainty regarding the global stage has kept a lid on overseas sentiment.
Company revenue forecasts increase
On the heels of the increase in domestic economic sentiment, industrial manufacturers also raised their forecasts regarding average own-company revenue growth to 4.6 percent, up considerably from 3.6 percent a year ago, with 85 percent of industrial manufacturers expecting positive growth in 2017, and only 4 percent expect negative or zero growth. It is also important to note that a consistency in their expected revenue contribution from international sales to total revenues remained high at 33 percent, despite their general feelings of uncertainty toward the world economy.
Leading to a plan to increase spending
The increased level of optimism regarding the domestic economy supported an uplift in forecasted spending over the next 12 months among industrial manufacturers. Plans for increased capital spending rose to the 60 percent level, close to the manufacturing panel's high of 67 percent in the fourth quarter of 2011. Increased budget spending was also found for most areas, led by new products or service introductions, 67 percent, up 23 points from a year ago. Still, the capital spending forecasts represented only 2.2 percent of projected sales. In addition, plans for new hiring remained fairly stable at 35 percent, compared to 32 percent two quarters ago, and down from 42 percent in the fourth quarter of 2015.
While headwinds to growth remain the same
Headwinds to growth over the next 12 months remained consistent, led by monetary exchange rate barriers (48 percent), lack of demand (43 percent), and legislative/regulatory pressures (43 percent).
Sentiment points to a brighter future for industrial manufacturers
We certainly welcome the renewed sense of optimism regarding the domestic economy uncovered in our fourth quarter survey. Expectations for higher growth and increased investment spending bode well for the year ahead. The U.S. remains the bright spot in a persistently challenged and uncertain global economy. Time will surely tell if we have entered an inflection point in the industrial manufacturing sector.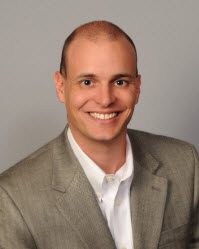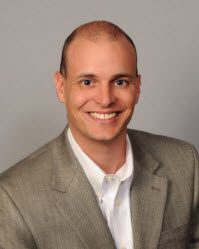 Bobby Bono
Bobby Bono is PwC's US Industrial Manufacturing leader. He has served a variety of clients from international, publicly-traded companies to emerging, development stage companies. His experience includes significant involvement with multinational companies and SEC registrants in US GAAP accounting, Sarbanes-Oxley internal control and PCAOB auditing standards, financial reporting, SEC reporting, public registration statements, debt offering and comfort letters, and mergers and acquisitions. He has instructed a variety of technical trainings including revenue recognition, stock compensation, business combinations, and current accounting hot topics.
Bobby graduated magna cum laude with a B.S. in Accounting from Virginia Tech. He is a member of the American Institute of Certified Public Accountants and North Carolina Association of Certified Public Accountants.
Fill out the form below to download the PwC's Manufacturing Barometer™