Digital transformation is continuing to shape and evolve the B2B landscape by altering the ways in which manufacturers and distributors handle day to day business operations. This year, businesses are expected to spend a total of $1.3 trillion on digital transformation, with this doubling to $2.1 trillion by 2021. Without question, digital transformation programs are becoming a dominant initiative of the B2B market and can help enhance business objectives and overall revenue performance.
The key goal for any digital transformation program is to drive profitability and ultimately increase growth. To ensure this goal is met and success can be measured, it is critical that businesses establish solid objectives before starting any digital transformation program. Currently, less than 15% of companies can quantify the impact their digital initiatives are making on the overall business. Therefore, manufacturers or distributors looking for ways to quantify deliverables to digitization and ensure investments are maximized should consider the following metrics for success:
It's all in the numbers
An increase in revenue will define the success of digital transformation. Reviewing a simple year-over-year analysis can determine how effectively digital transformation programs have been operating at a high-level analysis. By comparing sales both before and after a digital transformation project, businesses can identify the impact they have had on business revenue.
Keep an eye on the target
Improving business productivity is a key goal for any digital transformation program. Ensuring the organization is improving productivity and efficiency both internally and externally is key. This will guarantee that any transformation program is not only successful but has been implemented accurately in the correct position within the supply chain.
Dividing pre and post transformation revenue by the number of employees will highlight whether or not the transformation has effectively supported employees. To accurately calculate productivity improvements, organizations need to first determine which employees interact with the digitized system and then assess how the revenue attributed to those employees has changed over the course of the program.
Internal effect
Establishing how digital transformations can improve not only the customer's experience, but employee roles as well can support both the individual and collective growth by streamlining menial tasks. Digital transformations should be able to facilitate the roles of your employees. For example, automating back end processes such as manually entering incoming sales orders, can allow employees to focus on more high-value tasks such as engaging and growing customer relationships and upselling. It is important for companies to be mindful of how transformation can and will affect employees and their roles.
Small changes can make a big impact
Manufacturers should be seeking and adopting technology that offers immediate, tangible benefits as a priority. However, smaller, less complex transformations should not be discounted or overlooked. Businesses can benefit from scaled down digitization of processes that will not only streamline tasks but boost productivity and deliver a faster return on investment.
Measuring ROI is vital to ensuring the business is investing in a productive and effective digital transformation. This metric may be the most critical of all and may require a more extensive analysis in order to pinpoint the productivity gains from the new transformation. Companies should not only look at how costs have increased or decreased since implementation, but also at how quickly the business has or can recoup the initial investment costs.
While it is important to look at the internal impact of a digital transformation, businesses need to also acknowledge the impact new programs are having on their customers. Analyzing the number of new customers and the number of retained loyal customers will also support the evaluation of the success or failure of digital transformation.
Digital transformation is not an end all solution to business challenges but rather a means to evolve and improve overall business functionality. While digital transformation may be felt the strongest internally, the customer experience should undergo improvement in light of these changes. Continued evaluation of metrics will unveil the true impact of digital transformation programs and how they can be further leveraged to improve business efficiency, processes and practices. Taking slow, precise and quantifiable steps while implementing digital transformation will ensure a smooth transition through initial objectives, goals, implementation and evaluation.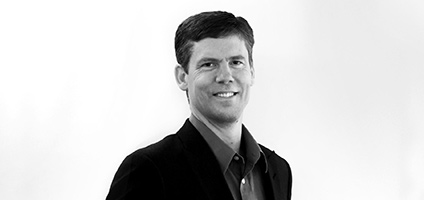 Earl van As is Vice President of Marketing & Product Management of ecmarket, a cloud solutions developer of the patent-pending Conexiom sales order and invoice automation solution. Conexiom allows manufacturers and distributors to focus on serving customers and managing supplier relationships instead of entering data. He may be contacted at evanas@conexiom.com.