December 7, 2018
By Alan Tonelson
As usual with these releases lately, the newest U.S. monthly jobs report (for November) contains lots of valuable information about the impact of President Trump's tariff-centric policy on the domestic economy. And as usual, this morning's findings provide ample evidence that manufacturing sectors widely reported to be either currently hurting or likely to be damaged by levies either on imports of steel and aluminum, or products from China, are actually outperforming the rest of industry and even the rest of the entire economy.
Let's begin with manufacturing industries that make heavy use of metals as inputs, and that have often been portrayed as major victims of the Trump metals tariffs. Here are the changes in their payrolls since April – i.e., the months since those tariffs began to be imposed in late March. For comparison's sake, the table also includes the employment results for the entire private sector, and for manufacturing as a whole.
thru September thru October thru November
entire private sector: +0.77 percent +1.11 percent +1.10 percent
overall manufacturing: + 0.76 percent +0.96 percent +1.18 percent
durable goods: +1.01 percent +1.21 percent +1.40 percent
fabricated metals products: +1.16 percent +1.12 percent +1.01 percent
non-electrical machinery: +1.39 percent +1.68 percent +1.85 percent
automotive vehicles & parts: +0.08 percent +0.73 percent +0.64 percent
household appliances: -0.31 percent -1.10 percent not available
aerospace products & parts: +3.75 percent +4.43 percent not available
Once again, the heavy metals-users generally have been performing well. Household appliances and the automotive sector seem to be the noteworthy laggards. But the former have also been hit by a separate set of tariffs on large household laundry machines as well as a slump in the nation's housing sector. And most analysts believe that U.S. auto sales have recently peaked because of that market's individual dynamics and cycles.
Supporting this analysis: The strong performance of other big metals-using industries, like aerospace and non-electrical machinery – which underscores what should be the obvious reality that numerous developments and forces influence employment trends in any given part of the economy.
The only possible area of concern is fabricated metals products, where jobs are still increasing, but where the pace of employment creation has slowed to some degree.
It's tougher to judge definitively the impact of President Trump's tariffs on imports from China both because they haven't been in place for as long as the metals duties, and because they entail such a large number of goods. But given those caveats, it's still tough to see anywhere in the jobs data support for the conviction that these tariffs either are backfiring badly on American industry or will do so because U.S. domestic manufacturers rely so extensively on so many Chinese-made parts, components, and materials.
If you're skeptical, take a look at the job-creation records of key American industries with extensive global supply chains – including many Chinese links. This table starts in July, because the initial tranche of China tariffs was imposed during the first week of that month. And again, for comparison's sake, it includes the economy's entire private sector:
July through November
entire private sector: +0.63 percent
overall manufacturing +0.65 percent
chemicals: +1.62 percent
non-electrical machinery: +0.61 percent
computer & electronics products: +0.47 percent
automotive vehicles & parts: +0.96 percent
non-electrical machinery: +0.61 percent
Judging the China's tariffs' real impact will of course become even tougher for the time being, given the 90-day trade truce just agreed to by Washington and Beijing, which may reduce domestic companies' uncertainty as to the wisdom of continuing business-as-usual with China – or may not. So far, however, claims of widespread or even likely economic harm stemming from this bilateral trade war look as deserving of urban legend status as this year's metals tariffs alarmism.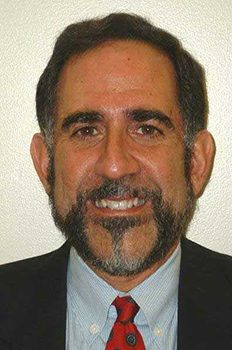 ALAN TONELSON
Alan Tonelson is Founder of the blog RealityChek – www.alantonelson.wordpress.com – which covers a wide range of domestic and international policy issues along with political and social trends.
For 18 years before leaving to launch RealityChek, Tonelson followed the impact of globalization on the U.S. economy, domestic manufacturing, and U.S. national security for the U.S. Business and Industry Council. This national business organization represents nearly 2,000 domestic American companies, most of them small and medium-sized manufacturers.
Alan Tonelson is a regular columnist with Industry Today.