The manufacturing industry is undergoing a workforce transformation due to the introduction of advanced technology, such as Robotics and Artificial Intelligence. This shift may impact manufacturing jobs over the next decade and increase the need for engineers, data scientists, and highly skilled technologists.
Tomorrow's manufacturing workforce will increasingly comprise millennials, who blur the lines between work and life. Deloitte research finds that just 30% of millennials anticipate staying with their companies beyond five years, and nearly 40% expect to leave within two years.[i] Companies will need to step up to effectively retain millennials – and incoming Generation Z employees – at all levels of the organization.
Turnover is best addressed when organizations create what we call the "Simply Irresistible Organization." This is an organization that drives engagement by focusing on five strategies: meaningful work, supportive management, a positive work environment, growth opportunities, and trust in leadership. Digital workplace solutions that incorporate self-service applications help support these five strategies. They deliver automation, connectedness, and a keen use of data that helps both employees and managers. This, in turn, can increase engagement and reduce turnover.
As consumers, automation has made our lives easier, eliminating many archaic, difficult processes. Getting a quick answer about your 401k plan, reporting time and attendance, or enrolling in annual benefits should be as easy as using an app to order food or a car service. Digital workplace solutions that make laborious processes simple and intuitive win with employees. Create a modern digital experience that is similar to the consumer grade applications they interface with every day and self-service can become second hand.
Now let's personalize it.
Workforce solutions can change the dynamic of company communications. Instead of employees sifting through multiple emails that are pushed to them, they can extract the information that's meaningful to them. The controls lie with them, but relevant content to their position in the organization takes the headlines. Artificial intelligence can predict an employee's question before they ask, based on peer response and other patterns, and quickly deliver the information employees most need.
It's this type of personalization that drives connectedness. Imagine a manufacturing technician who is returning to work after spending a week on his honeymoon. As he grabs a cup of coffee, the app on his phone asks him to share his favorite honeymoon photo with his colleagues, puts a date on his calendar to respond to any benefit changes he needs to make, and offers him a couple upcoming overtime shifts, which he needs. His manager recorded the life event in the system before he left; HR gets the credit for creating a really personal experience for their worker that makes the customized, associated tasks easier. The worker pulls the benefits information to discuss it with his wife and adjusts his schedule to meet his needs – all from his phone.
Traditionally, self-service has been difficult to employ in manufacturing facilities because of the nature of the work environment, with few dedicated work spaces and a lack of privacy. That obstacle shifts with mobile devices. Self-service is critical to driving efficiency in HR operations and empowering employees to take ownership of their careers.
Creating growth opportunities
Here's where the use of data empowers employees to play a more active role in their overall experience and, at the same time, helps increase a manufacturer's overall level of performance. Artificial intelligence can recognize open positions in the system and predict where shortages might fall in the future. The technology can suggest what kind of training courses might benefit individual workers. After training, employees become more skilled and invested and engaged. As a result, the organization gets stronger.
Workplace automation can also help collect the data and insights for hands-on management that drives results and success. With the right analytics tool, manufacturing managers can take time data and identify potential labor cost savings – without impacting the headcount of a manufacturing organization. It's the definitive data that people long for to make smarter workforce decisions. Better decisions are more likely to lead to successful careers.
Creating an environment where workers, managers and executives have the tools to make incremental impact for both their own careers and their organizations is a must-have going into the next decade. Digital workforce solutions help make that possible, setting up the automated processes and intelligent use of data that empowers employees and helps make them want to stay in what will become a simply irresistible organization.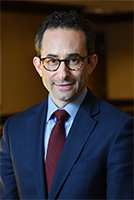 Michael Gretczko
Principal | Deloitte Consulting LLP
Human Capital
mgretczko@deloitte.com
Michael Gretczko is a principal at Deloitte Consulting LLP and General Manager of ConnectMe™, which delivers a modern solution for the digital workplace. ConnectMe simplifies HR interactions and connects employees how and when they want. Michael has over 16 years of experience in business transformation and focuses on helping clients fundamentally change how they operate. Michael has experience consulting on Digital Solutions, innovation, business strategy, service delivery, process design, enterprise cloud technology, and operating model transformation, including shared services and outsourcing.
His consulting experience includes helping clients define and change strategy, transform operations, globalize operations, enter new markets, increase employee and customer engagement, reduce costs, and manage with better business insights.
About Deloitte
Deloitte refers to one or more of Deloitte Touche Tohmatsu Limited, a UK private company limited by guarantee ("DTTL"), its network of member firms, and their related entities. DTTL and each of its member firms are legally separate and independent entities. DTTL (also referred to as "Deloitte Global") does not provide services to clients. In the United States, Deloitte refers to one or more of the US member firms of DTTL, their related entities that operate using the "Deloitte" name in the United States and their respective affiliates. Certain services may not be available to attest clients under the rules and regulations of public accounting. Please see www.deloitte.com/about to learn more about our global network of member firms.