Remote working technology can help you improve workflow and communications. These are the tools you should try in 2020.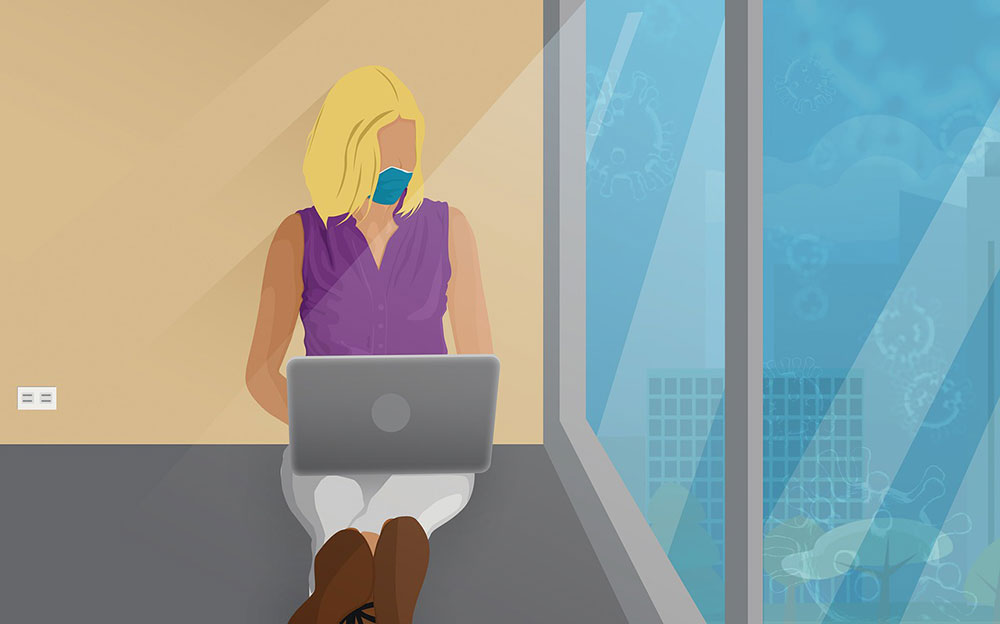 Remote working and communications have been the norm during this 2020. The emergence of the COVID-19 pandemic changed the way millions of businesses worked around the World, forcing them to adapt to a new reality that required people to stay away from traditional office spaces.
Luckily, now we can find the technology to work from home without reducing productivity, efficiency and security. Remote working tools are not new, but it hasn't been until recent times with WiFi and smartphone technology that we have seen their true power. These tools can help us manage employee time, communicate with your workforce and send documents securely so we can focus on other aspects of the business.
Below we'll take a look at some of the best remote working tools you can begin integrating today.
Digital Fax Services
Faxing is still an important technology across many industries. The reason for that is that it remains the most secure way to send and receive documents, especially those of sensitive nature. In healthcare for example, it is used and regulated to ensure patient information is transmitted without compromising personal information. Other industries use it to share contracts, proposals and legal documents of different types.
The best way to fax right now is online. It does not only make faxing faster and more secure than ever but it can also be adapted to other applications in order to integrate it to your workplace. Faxes are sent and received via email, and composing an email fax is very similar to a common email with the difference that the fax number goes on the TO field. Some of the best Google faxing services are able to integrate with tools such as Google Calendar, Drive and Docs.
Cloud Storage
Services that let you store documents and files in the "cloud" or online have been of great help in the past months and will continue to do so. Thanks to them you can save and access your files wherever you are as long as you have a computer or a cell phone at hand.
Files and folders uploaded to the cloud can be easily shared with other people in your team, or they can be edited remotely in just a few seconds.
Cloud storage services like Google Drive, Box and Dropbox are some of the most popular ones in the market and they let you create a free account with enough storage space for your personal files, but if you plan to use it heavily at work it is a good idea to look for paid plan for added space and features.
Video Meeting Apps
Do you have a meeting but can't be at the office? Video conferencing or meeting apps are here to help you. This type of software has been around for quite some time, some of you may even remember there was an app that came with Windows. But back in the day we didn't have the technology to have a good quality meeting. Nowadays with broadband Internet speeds and the advent of 4G we are able to share high quality video with low latency.
The most used video conference apps right now include Zoom, Google Hangouts and GoToMeeting, each of them has its own set of strengths, but above all you should look for the one that brings you highest security. You can always try them out with a free account before paying for one.
Engagement / Performance Tracking Apps
No matter if your company is big or small, you can always benefit from using performance tracking tools. Now some of you may think that this is too complicated and time-consuming, but software like Glint or Trackstar make the tasks much easier, helping you measure employee engagement and productivity without wasting your valuable time.
Once you have in your hands all the information about employee performance, you can focus on the areas of your business that need to be improved, and depending on the case help your employees be better engaged through the day. The best apps out there let you look at the data in real time and provide on-demand employee feedback.
Final Words
As you can see, working remotely doesn't mean that you need to slow down your business processes. Nowadays if you have the right tools you can keep track of your company and work teams even if you need to be at home. Try them out and take your business to a new level by taking advantage of current remote technology.
About the Author:
Richard Haase is an IT and business technology author, you can contact him on @richardhaase