Construction equipment that adheres to safety requirements is vital for maintaining safety and health at construction sites.
When choosing construction equipment the approach must be extremely serious and with high-level responsibility. The same seriousness and accountability has to be demonstrated in the operating process. Solid knowledge and following the instructions exactly prevent accidents from happening and various damages to be done. The most important thing at the construction site is to keep all the participants of the processes safe and healthy. Next crucial thing is to keep machinery and tools safe from damage and turning dangerous against people. This can be easily achieved by professionals who know what they do and do not take chances.
Certification required
Needless to say that whatever type of equipment is going to be implemented at the construction site it is critical to know: " Where does it come from?", "Who is in charge?", and " Is it approved by OSHA?" Manufacturer, who has all the certification in perfect order is the one who assures proper and safe work of the tools, gadgets, machines, you name it. Equipment certification and approvals from safety and health organizations ensure a high-risk work process to go smoothly and pretty much without jeopardizing the life of the builders and engineers.
As it's been mentioned before, all training is pretty much possible to attend by the means of online resources. You may consider checking through Able Safety Consulting – trustworthy provider of OSHA, SST, EPA and NYC DOB training online as well as in person.It's mission is to help clients receive an exceptional experience with educational services in the construction area. Able Safety Consulting is there for those who care for quality and safety in anything that is related to building matters, including the proper knowledge of how to handle equipment effectively and safely.
Must have expertise
Construction workers will not be allowed to perform their work at the site if they were not equipped with the certifications after attending professional courses, like SST course class 10 online, or any other of that matter, required by The Local Law 196, 2017. Having those certificates at one's disposal means that the person at the working site is aware of how to keep oneself and others around safe. With the new equipment on the block, even the most experienced workers must not discard the importance of learning through instruction and knowing exactly how certain pieces of metal behaves.
Attention in 360-degree mode
Various equipment has certain potentially dangerous features. They don't get triggered when following all the safety and precautions matters. Sometimes even when workers know every step of manipulation of the tools or machines, their focus may get diffused ( construction site is a loud, crowded place, with a never-stopping action). Therefore it is crucial to train concentration and always be on the watch so that they do not get jolted, crashed, burned, or dismembered. Workers should constantly inform about their moves and acts, as well as be ready to hear others. The work should be always chaperoned by walkie-talkies, radios, special signs learned and comprehended by every member of the working process.
Personal Protective Equipment
PPE ( Personal Protective Equipment) is as essential as teeth-brushing or eating breakfast in the morning. Usually, workers do take it seriously and never ignore it, knowing how vital it is for them to keep their lives safe. Different working conditions call for modified types of PPE that have to protect well from extreme noise, high temperatures, cold temperatures, over dusting, etc. Being as essential as it is, PPE must also call for being provided by the trustworthy manufacturer with all the necessary certification that thoroughly corresponds to the requirements of safety and health establishments.
Personal protective equipment works well for the safety of the builder as well as for his convenience.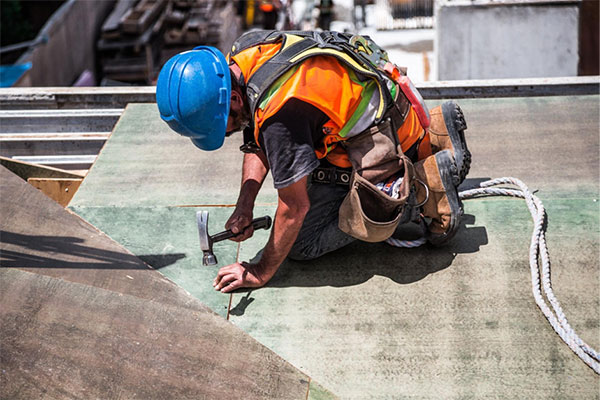 For a certain purpose
Every piece of equipment involved in construction is intended to do only a certain job, maybe jobs. But these jobs are prescript in the instruction guidelines. This means – using for any other kinds of activities is forbidden. High-risk equipment misuse always results in injuries and fatality at the construction site. After all, excavators were not destined to lift people or carry them around in buckets.
To sum up
To ensure safety and the work to be done smoothly is possible via working with accredited professionals who skilfully operate certified construction equipment of different levels of complexity. Managers of the construction sites are in charge of arranging this work by hiring such workers and equipping them with the stuff approved by the safety regulations. Equipment in perfect working conditions and well-trained operators are prerequisites of the productive results and people staying safe and healthy at the site.