MobiDev, a software development company based in the USA with development centers in Ukraine, has recently successfully launched a Web application for a client from the restaurant industry. The project idea was to create a B2C platform with dynamic pricing to connect restaurants with their customers in a way that would help restaurants to fill in offpeak hours with diners. Additionally, the application would give diners an ability either to book tables during busy hours beforehand, or to get discounts for reservations during offpeak hours.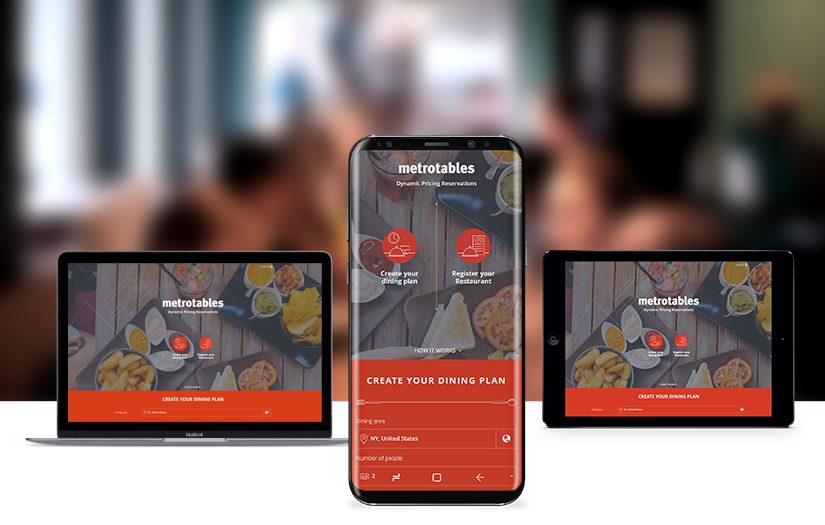 The restaurant app development was started from scratch, employing a dedicated team that had Project Manager, UI/UX Designer, Front-end Developer, Back-end Developer, and QA Engineer. All in all, it took 9 months till the launch of the product's first version.
Agile methodology was customized to apply to the development process and give it more flexibility, still targeting a goal to launch the product as soon as possible. Proper documentation and regular communication helped much during this full cycle of application development that started from the usual phase of UI/UX design.
The restaurant reservation system was extensively tested on the most relevant operating systems, achieving browser compatibility for both Web and mobile versions.
The first version of this restaurant application was launched and made available to venues of New York City after 9 months of development. The product owner, a seasoned entrepreneur, highly evaluated the partnership with MobiDev, equaling this software development outsourcing experience to having an in-house IT department, but with an even larger size, flexibility, and stronger technical skills. The second phase of restaurant app development is going to start soon to broaden the range of supported browsers and devices, and to expand the existing functionality.
More information about the project can be found at https://mobidev.biz/blog/restaurantreservations-app-development-case-study.