By Harald Desjarlais, Automotive Industry Specialist, Loftware, Inc.
Labeling today is complex; today's manufacturers and multi-tier suppliers are faced with a range of evolving requirements that complicate the process—and leave many companies accepting this process as the cost of doing business. But it doesn't have to be. Labeling can make a huge difference, enabling IT and supply chain decision makers to not just overcome challenges, but provide their company with a distinct competitive advantage. Here are five questions and responses outlining how right labeling solution can deliver significant, measurable results for you.
HOW CAN LABELING MAKE A DIFFERENCE IN A HIGHLY COMPLEX AUTOMOTIVE SUPPLY CHAIN?
The automotive industry has an intricate supply chain that's only growing more complex with a broad range of players, including OEMs, sub-tier suppliers, warehouse and transportation managers, distributors, retailers, and end consumers. At the core of this materials flow is the label, which serves as the identifier of the product, determines its destination, and carries a variety of data required to assure that it is successfully received and processed. Each step requires accurate barcode labeling for faster, more efficient processing as well as precise track and trace of so many parts and assemblies along the way.
Since the data carried on the label inevitably finds its way back into an inventory, WIP, or warehousing system, it is the crucial component in providing an accurate snapshot of present state inventory across the enterprise. The cost of label inaccuracy is significant, yet most companies do not measure it effectively. There are substantial gains in assuring label accuracy, and many companies might be surprised at the bottom line impact of not having this assurance. For example, recently a company determined that an accurate and ongoing perspective of the inventory in its supply chain—realized by the data gathered from its labels—would enable it to reduce safety stock conservatively by three days freeing up several million dollars of capital. An enterprise labeling system will be at the core of this solution.
At the same time, companies are dealing with customer-specific requirements that are increasing at a rapid rate. You're seeing more and more customers (whether they're OEMs, next-in-line suppliers, or resellers) demand that graphics, translated text, branding, and more be added to their labels. As a result, the burden of creating and maintaining compliant labels has become increasingly demanding and costly—with some companies managing a staggering amount of label templates to capture all these requirements.
Adding to this complexity is an ever-increasing amount of redundancy as companies rely on a variety of disparate labeling solutions across global locations, each providing identical label design and maintenance in a completely siloed, disconnected fashion. Some companies even use different labeling solutions for different purposes within the same facility: distribution labels for one, shop floor labels for another. This approach drains resources and flies in the face of trying to simplify processes and gain efficiencies in a complex global supply chain.
Which brings us to the inherent business benefits of a standardized enterprise labeling solution. By taking a holistic, integrated approach to labeling, automotive companies can respond quickly to new and evolving requirements, while maintaining labeling consistency across the supply chain. Dynamic, data-driven capabilities allow OEMs, suppliers, and even warehouse distributors to take control of labeling—with fewer templates—and achieve dramatic reductions in overall maintenance and the costs associated with it.
HOW CAN LABELING HELP ME STAY AHEAD OF CONSTANT CHANGE?
The impact of change is significant to an automotive business. When it comes to labeling, constant change—be it customer-specific label changes or branding requirements for distributors in a new territory or regulatory demands—can mean a manual, labor-intensive process. As mentioned, if you rely on multiple, non-standardized labeling products, more often than not, you're going to spin cycles creating production-ready label designs that are probably already done and available somewhere else in the organization. This obviously slows production and delays shipments. And because changes are not always captured earlier upstream in the process, there will be risk of errors, inconsistencies, and ultimately, lost revenue.
Alternatively, with a standardized, centralized, and integrated labeling solution, you can rapidly capture changes at the data source—whether it's in an ERP, MES, or other system—and apply these new data elements onto the appropriate labels. Change it once, apply it many times. And when you can provide access to the same labeling solution to multiple users at different locations, you can not only share templates and eliminate redundant efforts, you also have full visibility and control across the value chain.
An enterprise labeling solution will enable not only the foundation of a corporate-wide label catalogue for all valid production labels, it also provides a chronology of changes to the various templates by means of version controls. Properly implemented version controls also speed the labels' path to production. Many of our automotive customers have realized significant value in centralizing the labeling process to assure appropriate corporate governance and branding, while at the same time enabling remote locations to design and maintain their own labels within this common framework. The entire process can be integrated, yet decentralized as necessary.
What was once a costly, yet generally accepted practice of using a mix of disconnected labeling solutions is replaced with a unified, streamlined approach that manages change quickly to get product in the hands of partners and customers faster, and revenue in your hands faster.
COST REDUCTION IS PARAMOUNT. WHAT CAN LABELING DO TO HELP?
A basic business principle applies here: If you can move product faster and more efficiently, you will save money—not to mention increase productivity, improve customer satisfaction, and so on. Most companies we speak with have recognized the value of deploying a common ERP, WMS, or PLM system across the global business. They certainly have invested significant sums in both money and internal resources to achieve these benefits. Yet labeling has oftentimes gone unnoticed or "under the radar" in this regard, even though delays and mistakes—the direct result of improper labeling—happen at an alarming rate. What if an OEM wants a recently rebranded logo on a label? Or what if a supplier delivers parts with the wrong label? To solve these specific issues, you may lose several hours or, more likely, several days.
In a recent survey we conducted with about 200 manufacturing professionals, nearly half—47%—indicated they were experiencing costly downtime due to labeling disruptions. The reasons cited for these delays included dealing with customer-specific labels, product-specific labels, and slow label printing speeds, in that order. When you add up all of these isolated labeling issues occurring across different segments of your supply chain, you're looking at hundreds of thousands of dollars of lost productivity, impacting your bottom line.
As mentioned, an enterprise-wide labeling solution, tightly integrated with existing systems, unifies your entire labeling process. Errors are reduced because you're pulling data from sources of truth, be it SAP, Oracle, your WMS system, etc. And, if configured properly, you can also automate the process and drive label production from a back-end transaction. This further reduces the errors that occur as a result of manual data entry. Any customer-specific label changes that come in are handled systematically with secure access to a library of templates that can be updated as needed—while greatly reducing the number of templates you need to manage.
It's important to note that all of this occurs outside of your back-end business system and requires minimal input. No programming is required. Further, the system is designed for effective and rapid response to changing label requirements with visibility of the entire label printing landscape back to the business users. If a print job fails, or a printer goes down, the person who initiated the label or labels is immediately notified for quick response. At the same time, the integration to the back-end system assures up to the minute accuracy of information.
And from a performance perspective, if you use a labeling solution that supports native print drivers, you greatly improve the speed of label printing. When you're talking about a high-output environment supporting thousands of labels a day, this too adds up to tremendous gains in productivity and cost savings. Elimination of downtime, increased velocity in label design and change, and a robust production capability all yield significant time savings, and as they say, time is money.
HOW CAN LABELING CREATE EFFICIENCIES AT THE PARTNER LEVEL?
Just as you can leverage an enterprise-wide solution to create, share, and update labels across your organization, why not do the same thing with your trading partners? If you're like many automotive manufacturers, you rely on suppliers to deliver parts or components in a timely manner, but you experience costly hold ups in receiving as containers often need to be re-labeled before moving on to a specific production line. You could send suppliers your own pre-printed labels, but that has its own drawbacks as you're beholden to their process of storing and applying labels.
But now through secure, web-based access to your enterprise labeling solution—and templates you create—the supplier can simply run off your labels to their local printers. Again drawing from your data sources, the labels are already pre-populated with the information you need, so there are no delays when materials arrive. They are scanned and put into production right away. Believe it or not, this is a concept that few OEMs or tier 1 and 2 suppliers ever realized was possible.
Case in point: we recently visited the plant of a global maker of car sub-assemblies and noticed they had pallets and pallets of supplier parts in their receiving area. This was additional inventory that was waiting to be relabeled before it could move to the production line. They told us they stored two weeks' worth of safety stock to account for the relabeling process, which took about 80 man hours every month. They have 12 plants following a similar process. Quickly do the math and you're looking at about $600K annually wasted on relabeling. That's not even considering inventory management costs.
The right labeling solution lets you share label templates with suppliers and other trading partners so incoming materials and components are labeled and formatted the way you want them with your data. We've seen some companies save upwards of millions of dollars in labor, materials and inventory costs when switching over to an enterprise labeling solution.
HOW CAN LABELING HELP US AS WE GROW AND EXPAND OUR BUSINESS?
With competition as fierce as ever, automotive OEMs are in the process of building factories closer to new markets, such as China and India, and investing in production capacity in areas where the cost of labor is favorable, such as Mexico. They are also looking for closer collaboration with their supplier network and working with them to establish supply bases close to these new areas of production.
Deploying a new facility in a more favorable location is a challenging task when speed is of the essence. Part of the challenge is to deploy the necessary business systems to the new operations. How rapidly a company can deploy a workable labeling solution becomes crucial in this context. Multiple languages, different regulations, and a range of label content are all part of the challenge.
For example, certain customs information must be included on the label before it can leave the country of origin and, if it's being shipped to another country, then the same information on the label must also be in that region's local language.
When a specific regulation changes in a country that you're shipping a product to, can you make the necessary text changes to labels quickly without stopping the manufacturing line? We discussed the value of pulling data from sources of truth like SAP or Oracle, but a change like this may require programming which can take months to complete within the ERP or WMS application.
To overcome this challenge, look for enterprise labeling with built-in business logic that can be dynamically updated as needed without having to wait for changes or updates to your enterprise application. Business rules can be configured and customized within a standard user interface to update label specifications quickly and dynamically—be it language, branding, regional compliance—where they're needed.
Let's take that same example of the customs information on the label. Suppose you bring on a new OEM in Germany who needs product right away to meet a huge customer opportunity. With configurable business logic as part of the labeling solution, select users can quickly pull up the template and translate the text to German and add required import language without any delays. Product gets out the door within days versus weeks or months.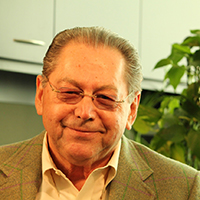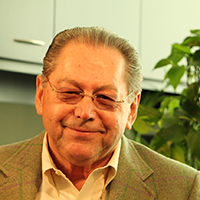 About the Author
Harald Desjarlais began his software career as an ERP application consultant at Xerox Computer Services. Subsequently he held Sales and Sales Management positions at ASK and Baan. He transitioned from ERP to the Supply Chain sector with positions at StreamServe and Kewill, and currently focuses on the Automotive vertical as Automotive Industry Specialist at Loftware. Email: HDesjarlais@loftware.com