Manufacturers jumped to the innovation fast lane to survive COVID-19. Now they're taking stock of the "new normal" for operations.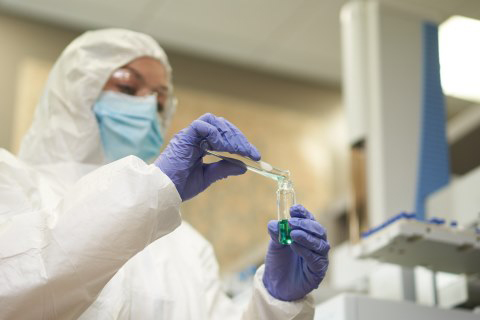 Like many business sectors struggling to adapt to COVID-19, the manufacturing industry responded by investing heavily in technology, especially given the impacts pandemic-induced supply chain disruptions. The investment has paid off, helping US manufacturing activity surge to a 37-year high. Yet now is the time to assess and better align all these recent technology investments, and help fill more than 500,000 jobs in an altered workforce that, once at full capacity, will add up to $1 trillion to the U.S. economy by the end of the decade. Let's examine how, for most companies, both the technology and workforce implications for post-COVID-19 manufacturing need to figure prominently in that strategic review.
An Enhanced Technology Landscape Delivers More Power and Agility
Manufacturers digitized at record speed over the past 18 months, equivalent to 5 years' worth of innovation in pre-pandemic times. The investment, fueled by advances in AI, IoT, digital supply chain, edge computing and other applications, helped companies either preserve or drive growth with an impressive range of new industrial technology use cases.
For instance, enhanced digitization and control of assets and systems with real-time analytics helped manufacturers maintain a digital thread to record how an organization's entire operations mature and evolve, allowing better visibility into their past, present and future states. These digital threads provide a holistic view that encompasses physical machines, manufacturing processes, automation code and maintenance steps.
Connected operations overall delivered enhanced agility for equipment monitoring and assessments, helping companies save on costs by preserving infrastructure and scaling production quickly to adjust for shifting demand and, especially, massive supply chain disruptions. This agility is crucial as the industry is seeing record-long lead times, rising commodities prices, transportation gaps and shortages of critical basic materials.
Not surprisingly, use cases for supply-chain resiliency have made up a significant chunk of recent technology investment – allowing manufacturers to better connect, automate, track and analyze supply chain operations in order to stay competitive.
This digital drive further into manufacturing operations is not expected to slow down as people return back to work; nor will the COVID-19 pandemic simply disappear, as the recent surge in cases from the Delta variant makes clear. That means both the pandemic and technological changes it prompted will continue to shape the manufacturing workforce for years to come.
Shifting Workforce Dynamics Are Here to Stay
To minimize on-site occupancy and adhere to social distancing mandates, manufacturers scaled up real-time analytics for remote monitoring for factory floor machines and output. And automation to replace tedious or repetitive tasks further cut down on the need for a crowded factory floor. These and related steps – taken in urgent response to preserve both operations and personal health during COVID-19 – are here to stay, meaning the manufacturing workforce needs to adapt permanently to the new normal.
Even before the pandemic, people's day-to-day roles were changing at all levels – and the accelerated pace of digitalization post-COVID will only make these transitions more extreme. As one example, data from the Manufacturing Institute show some 70% of manufacturers say robotics is creating a critical need for more staff with the skills to engineer these robotics and their operating systems.
Improved human infrastructure applications will become increasingly mission-critical as workforces adapt to newly digitized and agile manufacturing environments. Because of this, and because of lingering restrictions for on-site work, we'll see a renaissance in remote training solutions, often with advanced tooling that leverages AR and 3D-based work instruction.
Whether it's onboarding or upskilling, these tools will help manufacturers grow and adapt their workforce capabilities more effectively. And using advanced technologies to train workers enables them to become more connected and data-driven in the production environment overall – capable of analyzing their performance in real-time, troubleshooting issues more quickly. This helps improve productivity and avoid significant downtime for unforeseen repairs.
The data literacy extends beyond just the factory floor. Management leaders are learning to internalize agile software development principles — including frequent measurement, decentralized decision making and continuous delivery – as a part of their overall approach to production. The agile mindset extends to the buyer mentality as well. Manufacturers are learning to become more savvy customers, keeping their finger on the pulse of market trends and new offerings on a more regular basis than simply saving that focus for the periodic trade show or industry conference.
Conclusion
Taken together, the technology and workforce considerations for manufacturing paint a picture of an industry strategizing to fully leverage the benefits of their COVID-19-era investments, while solidifying the long-term playbook for moving forward. This enhanced alignment of people, processes and technologies will help manufacturers remain resilient now and into the future.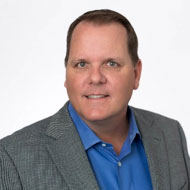 About the Author:
Keith Higgins is Vice President of Digital Transformation at Rockwell Automation. He previously served as Vice President at FogHorn and CMO at RiskVision until its acquisition in 2017. Higgins was also an executive at Symphony Teleca Corporation, an IoT and connected services company, where he played an integral role in the doubling the company's revenue leading to a nearly $1 billion acquisition by Harman.