Second-chance hiring offers relief for manufacturers desperate to find good employees. Here's why—and how—you can invest for success.
By Jeff Baldassari and Leslie Morales
It's no secret that amid today's widespread labor shortages, businesses across the country are struggling to hire the right people. We're well acquainted with the fierce competition employers face, particularly when hiring logistics, manufacturing and construction workers.
But at U.S. Rubber, a sustainable fitness flooring and acoustical underlayment manufacturer in Colton, Calif., we have a not-so-secret weapon in the quest for talent: second-chance hiring. Formerly incarcerated people, hired through our Bounce Back! program, make up about 50 percent of our workforce. Hiring from this pool of traditionally untapped talent has helped our business thrive. Here's how your company could benefit from a second-chance hiring program, and how to make the most of the opportunity.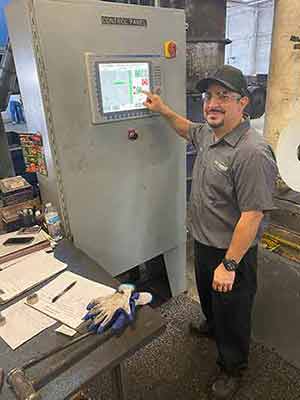 Second-chance hiring can grow your business
The most obvious benefit of second-chance hiring is the ability to fill open positions so your business can grow, especially amid labor shortages. While others struggled to fill shifts and watched their production suffer, Bounce Back! helped us grow more than 100% during the first two years of the pandemic.
There is also immense value in having a purpose beyond making money and a high-quality product. Second-chance hiring offers a rallying cry to employees, customers and others who want to support companies that are making a difference, helping us expand visibility to new audiences.
Finally, second-chance employees make for a strong, exceptionally loyal team. People who are dedicated to turning their lives around will be eager and excited to do so through steady employment, especially when they feel trusted and valued.
Consult experts to find the right candidates
We've hired several people who did not seem like a great fit on paper but exceeded our expectations and their own. While no success story is guaranteed, there are two important steps you can take to increase your chances.
First, know where to look. Second-chance job fairs through local churches, your county office, parole associations and nonprofits are great sources for potential employees. Get to know the staff at local halfway houses, too, as they can help you identify strong candidates among their residents. Goodwill also has great job training and placement resources for people leaving prison.
Second, hire someone with a psychology background who has experience working with justice-involved populations. Our human resources manager, a psychiatric rehabilitation counselor with over 30 years' experience, screens all candidates in first-round interviews. Thanks to her prior work with incarcerated people, she knows the right questions to ask to learn what motivates them and whether they have a strong work ethic, which can be hard to discern if they're applying for their first job. These screenings are essential to avoid setting ourselves—and candidates who aren't a good fit—up for failure.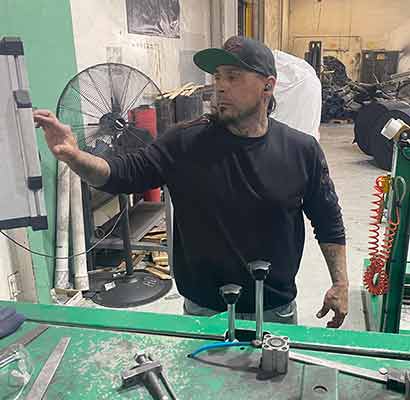 Build relationships to retain top talent
Every employee, no matter where they come from or what job they're doing, wants to be heard and appreciated. Encourage managers and employees to eliminate preconceived notions about who can succeed. Give employees the freedom to make mistakes and learn without micromanagement and offer everyone a seat at the table to ask questions and make suggestions. Building strong internal relationships can improve morale and strengthen your team.
Relationships with institutional partners are also a lifeline for formerly incarcerated people, who often leave prison without basic necessities, as well as for companies that hire them. For example, many of these individuals lack the documentation needed to start a job. They may only have their prison ID because everything else—state ID, social security card, birth certificate—has been lost or stolen or has expired. In California, CalJOBS can help employees of in-state businesses access their documents.
Perhaps most crucial is building relationships with employees' probation officers. One of our former employees was forced to quit his job because his parole officer signed him up for a program that he had trouble getting to after work. Others have missed hours due to last-minute midday drug tests. These disruptions are counterproductive for people trying to rebuild their lives. We now require that all employees on probation provide contact information for their parole officers so we can work with them to organize schedules in a way that makes sense.
Nearly 70 million Americans have a criminal record that traps them in a cycle of unemployment and poverty, even after they've paid their debt to society. This cycle can result in recidivism, which harms local communities and economies. But it doesn't have to be this way.
Most people deserve a second chance, especially if they're committed to building a new life for themselves outside prison. As an employer, you can grow your business while changing lives.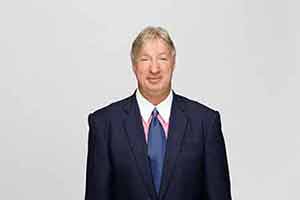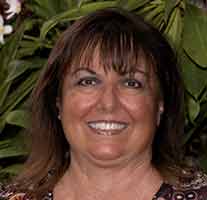 Jeff Baldassari is CEO and Leslie Morales is vice president of operations at U.S. Rubber in Colton, Calif., a triple-bottom-line business that manufactures high-quality fitness flooring and acoustical underlayment, giving discarded tires a second life and providing employment to a second-chance workforce.