Volume 22
| Issue 2
| Year 2019
Click here to read the complete illustrated article as originally published or continue below to read the text article.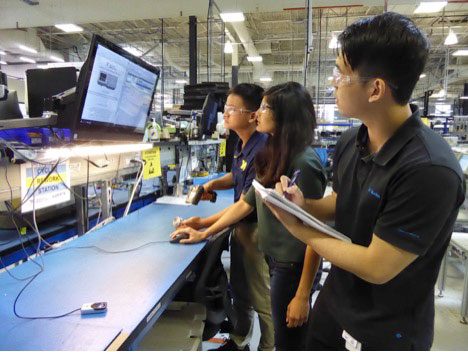 When it comes to solving some of the world's most daunting problems, companies look to operations management professionals. From the traditional domains of supply chain and lean manufacturing to emerging areas of big data and analytics, organizations want to see a positive impact–not just on their bottom line, but also on society and the environment. For more than 25 years the Tauber Institute for Global Operations at the University of Michigan has prepared business and engineering students to become the next generation of operations leaders.
The Tauber Institute provides graduate students in the College of Engineering and Ross School of Business with high-level, operations- management work experience and the opportunity to secure coveted jobs at leading corporations. "Two to three months after graduation, nearly 100 percent of our students are employed." says Diana Crossley, Managing Director of the Tauber Institute, "Our internship team projects set our students apart. It's much easier to envision hiring someone who not only has technical skills, but who also understands how to apply them."
The crown jewel of the Tauber Institute's program is its 14-week internship project where teams of business and engineering students tackle substantive operations challenges at sponsoring companies around the globe. The project teams deliver high impact results, applying their analytical skills in areas such as lean process design and implementation, supply chain, new product development strategy, plant floor traffic issues, and product distribution.
This unique partnership between academia and industry yields valuable real-world experience for students while sponsoring companies accrue market share and real savings. In 2018, student teams participated in 30 projects from 20 sponsoring companies and averaged savings of $28 million/per project over 3 years. Many of these projects also delivered significant improvements in areas such as CO2 emissions, energy consumption, throughput time, and supply chain risk.
Hosted by the Tauber Institute is the Integrated Product Development (IPD) couse. IPD is an experiential, cross-disciplinary course that puts teams of students from Business, Engineering, Art & Design and Information in an economic competition and competitive product development environment. In order to help make their prototype ideas into reality, a $5000 scholarship named in memory of Michigan alumna Sarah S. Murphy could help get the student-designed products into production. For the first time, the Murphy Prize was awarded to an IPD team whose business plan best met assigned criteria, brought something new to the field and had the best chance of commercialization. Judges selected Team "Groovie" as the winner, and praised their exceptional outreach efforts during product development. The team worked directly with preteens through classroom visits while creating a wearable goal setting device that uses avatars to help motivate kids to reach their next milestones.
Tauber Teams Become Instant Partners for Sponsors
Each year up to 30 or more companies – including Amazon, Boeing, Dell, Mayo Clinic, Stanley Black & Decker, and PepsiCo – participate in Tauber Institute's internship projects. In 2012 the Tauber Institute won the inaugural UPS George D. Smith Prize for its preparation of students in operations research, management science, and analytics.
Scott Gallett, BorgWarner VP of Marketing & Public Relations says, "When someone from Tauber comes to us, we really consider them experts in the field that have the confidence to tell us what needs to change, why it needs to change, and how we can actually implement that change. It's something that I tell people – you're going to get more than you expect."
Once companies host a Tauber student team, they often seek to expand their sponsorship to multiple internship projects. Now in their eighth year of partnership, Microsoft sponsored two project teams in 2018. Jeff Pratt, GM of Microsoft Enterprise Risk Management said, "Each year we are able to meet energetic students with bright ideas, creative people, and that can really contribute to our company…. We try to give Tauber students a real-world experience. They come in, they're given a problem, they're given a community to go interact with, and we let them run on their own."
Business & Engineering Disciplines Team Up
The world's largest and most influential companies are looking to the Tauber Institute for leaders who can solve today's operations problems. They are looking for people who can hit the ground running and bring new perspectives to the game. Tauber students and alumni are fitting the bill across the board. "The professionalism of them, their ability to work independently and accomplish very significant projects in a very short period of time, is very unique. We continue to be impressed," said Daniel J. Grieshaber, General Motors Corporation.
Recently Tauber students examined operations at Delta Airlines, Shinola Detroit, Sunset Produce, and Zingerman's Mail Order. This past spring, students toured facilities in Italy as part of the International Tauber Trek and in 2018, students were able to participate in similar plant tours in Germany. While taking these behind-the-scenes tours, students put their coursework into action by conducting rapid plant assessments which provide companies with a lean state measurement to identify improvements and target next steps for lean transformation.
More opportunities for leadership can be found with the student-led Tauber Leadership Speaker Series — featuring experts from leading companies like PwC, Dell, and Nissan — which gives students the chance to reinforce their industry connections. Students also plan the Tauber Institute's annual Global Operations Conference, and in 2018 invited keynote speakers that included LLamasoft's Co-Founder and Chief Strategy Officer Toby Brzoznowski, Microsoft's Corporate VP Worldwide Operations Mary Ellen Smith and McKinsey Partner Russell Hensley.
Tailoring Programs to Meet Industry Needs
Tauber Institute student teams are made up of at least one graduate engineering student and at least one MBA student. This enables an interaction and exchange of ideas that takes advantage of the strengths of each discipline. Students use their hands-on coursework and experiences to make real-world decisions and recommendations rather than simply solving hypothetical problems. They learn by thinking, doing, experimenting, and reflecting upon the impact of their actions.
The hands-on approach also extends to new data analytics topics that have been incorporated into the program. After being introduced to big data and machine learning, students roll up their sleeves and use Tableau for data visualization and Microsoft's Azure platform for Machine Learning.
A key challenge for the Tauber Institute is evolving in an ever-changing job market that favors innovation. As the economy and student interests change, Tauber strives to make sure that a well-balanced group of industry project sponsors is represented. Recent outreach and research indicate increased student interest in energy companies, food and beverage companies, consumer packaged goods, as well as sustainability solutions across industries.
To remain effective and on the leading edge, Tauber relies on its LeadershipAdvantageSM modules. Students participate in an intensive multi-week simulation that introduces the basic concepts of how a business works and allows them to begin honing skills by working in multi-disciplinary teams, in a cross-functional setting, in the face of ambiguity. Tauber Institute Business Co-Director Damian Beil describes the resulting pedagogy as "more hands-on and experiential than ever before." The Tauber Institute works closely with an Industry Advisory Board to ensure the program consistently prepares leaders to address Industry's most pressing challenges.
Diana Crossley believes one of the reasons for Tauber's ongoing success is its focus on evolution and timely change. For example, Tauber has recently added projects focusing on big data analysis. "This is a wonderful fit for us since there is a strong demand for analysis. Having data is one thing, but you need specialists who understand how to interpret and manipulate it in order to get to actionable results."
The Tauber teams' access to extensive academic resources has come to be recognized by sponsoring companies as a real benefit. Each student team coordinates with two faculty advisors, one from the Ross School of Business and one from the College of Engineering; a communications coach who reviews papers and presentations; and a team-dynamics coach who ensures that the students mesh together to form a successful team.
"We try to impart soft skills through year-round modules because those are the skills that will enable our students to get ahead," Crossley says. "So while they are earning their MBA or Master's in Engineering, they use their electives for courses in the opposite school and go through training in our Leadership AdvantageSM Program. We offer operations-efficiency and leadership modules to prepare students by further cultivating their skills, teamwork capability, cultural awareness, and business relationships." Tauber's Advisory Board believes that in order for its students to have a competitive advantage, this unique leadership training is a must. And as a result, many leading global companies seek to interview and hire Tauber students and alumni.
Learn more about the Tauber Institute for Global Operations at tauber.umich.edu.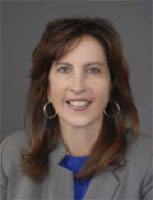 ABOUT THE AUTHOR:
Theresa Ceccarelli | Marketing Manager
Tauber Institute for Global Operations, University of Michigan
Theresa is the marketing manager of the Tauber Institute for Global Operations. She has over 20 years of experience providing strategic marketing, leadership and management for all efforts related to the workforce development function in the engineering, business, and IT sectors. She holds a PhD and MA from Wayne State University and a BA from Michigan State University.