THE BUSINESS CHALLENGE
Philadelphia-based LIS Enterprises Inc. assists U.S. companies in reducing their manufacturing costs by sourcing their parts and components through Asia-based suppliers. The firm, founded in 1994, uses its long-term relationships with factories in China and Taiwan, many dating back more than 40 years, to offer savings on jobs involving castings, stampings, forgings, machining, extrusions, plastics and assembly, among other processes. And, LIS Enterprises is continually expanding its supplier base through its existing network, as new customer needs emerge.
President Jason Brenner characterizes the firm's business model as a sourcing company, noting an important distinction: "We take ownership of all parts produced through our firm. That is, the delivery is from us and, if there are any problems, we handle it. So, for example, our customers don't pay for tooling until they receive all the production parts and are happy with them. We take on the risk so our customers don't have to."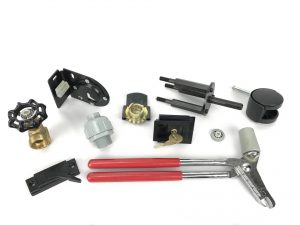 In 2002, Brenner recognized his business model created a rather unique marketing challenge. Because LIS Enterprises is not a specialist in one process but rather offers a range of sourcing services, it is difficult to promote the firm to new customers. He explains, "There is virtually nothing that we can't source and provide. But that wide-ranging expertise creates a difficult value proposition, as most firms market a specific capability. We have the ability to do everything, but customers aren't looking for everything. They want something specific, such as a bearing, stamping, cast part or plastic injection molding part made."
Cold calls, online directories and job posting websites weren't the solution. Jason Brenner needed something bigger and better to assist new customer development efforts.
THE SOLUTION
Brenner decided to do a web search and found MFG.com, an online manufacturing marketplace that instantly connects companies seeking contract manufacturing services with qualified job shops around the world. The platform's comprehensiveness convinced him to subscribe. Even in 2002, just 2 years after its founding, MFG.com offered wide-ranging requests for quotes (RFQs), many suited to the sourcing services LIS Enterprises provided.
Brenner adds, "MFG.com connects you to buyers who knowing exactly what they are looking for and how many pieces they need. It eliminates cold calling and saying 'Hey, what can I help you with?' Rather, you can say, 'I see you have a need and I can help.' Then you can ask all the pertinent questions and provide a reasonable price."
THE RESULTS
Jason Brenner estimates that he has acquired about $10 million in business over MFG.com since first subscribing in 2002. Regarding his success, he relates, "It is definitely a process of establishing relationships and cultivating them. At first, no one places an order for a million parts. More than likely, it will be a thousand. But gradually over time you build it to the point where you are making components worth hundreds of thousands of dollars each year for that customer. The process can move slowly but the time and effort are worth it."
Like many MFG.com subscribers, Brenner uses the tools the marketplace offers to identify opportunities that fit his business model. But unlike most other subscribers, he uses a single saved search to identify RFQs with the criteria that he's looking for and, once identified, he moves offline completely.
He describes his approach as follows, "Once my saved search alerts me to new RFQs, I look through them and decide which ones are good candidates for me. First, I make sure that the company is a firm with which I want to do business. Then, if the quantity makes sense for me, I proceed. If a buyer is looking for fifty pieces, I can't be competitive in most cases. There has to be some volume. So, I try to achieve a good balance between a decent size company and a decent amount of parts before I seek to start a relationship."
Brenner continues, "I tend not to submit quotes through MFG.com more often than not. I like to reach out and connect with the buyers and create a relationship. I think suppliers have more success when they create a dialogue before submitting a quote. The whole MFG.com process is all about starting relationships. Buyers want to identify a reliable group of suppliers and develop direct relationships with them. Suppliers want to expand their customer base. Once that connection is made, it is logical to communicate directly."
Over the years, LIS Enterprises has sourced parts and components for every kind of company. Brenner cites work done for firms producing medical equipment, HVAC supplies, office equipment, commercial refrigeration supplies , security doors, aftermarket auto parts and many more. The projects awarded range from the mundane to exciting new technology, such as manufacturing components for window shades and blinds that automatically raise and lower through a mobile app. Sometimes, his firm is asked to locate off-the-shelf products that meet specific requirements. The customer determines the direction LIS Enterprises takes, and Brenner is proud of his ability to locate hard-to-find items off the shelf.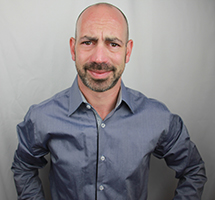 Jason Brenner summarizes his experience with MFG.com as follows, "MFG.com provides a great forum for buyers and sellers to interact. It is much more than just a posting vehicle. It is a meeting place where buyers and sellers can connect when a genuine and immediate need for parts and components exist."