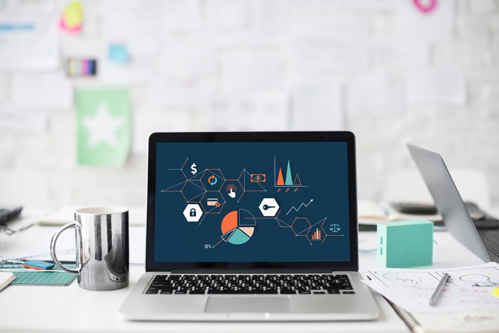 December 18, 2018
By Rob Consoli, Vice President of ALLOY Sales at OpenText
What will the new year bring to the manufacturing sector? We're currently in a high growth period, but uncertainty is on the horizon as 2019 approaches. Should manufacturers prepare for lean times? Or should they move forward full throttle to address rising demand worldwide? The answer to both questions is yes. By harnessing their most powerful asset — data — manufacturers can improve performance in 2019 and put themselves in a better position to weather a downturn.
It may seem contradictory at first, but a sound data integration and data management strategy is necessary for making the most of opportunities when manufacturing operations are in overdrive. In addition, it's also the key to maximizing the value of existing assets and addressing costs when the market slows. Modern businesses across all industries are going all-in on digital to achieve growth and efficiency goals, and data integration and data management capabilities are the cornerstone of that effort.
Greater Efficiency, Better Performance
In an economic downturn that lowers demand, manufacturers can save money by operating more efficiently and reducing equipment breakdowns. When demand is up, efficiency and minimal downtime are also important to meet the increasing need for output. Effectively connecting new cloud-based applications, digital assets, and innovations such as artificial intelligence across the manufacturing floor, and freeing data from these sources to be leveraged for optimization, can yield insights into how to improve processes and equipment performance in both scenarios.
For example, data integration and data management are required to deliver on the promise of the Internet of Things (IoT), which allows equipment and other assets to provide performance metrics for analysis. A 2017 McKinsey report found that data-fueled predictive maintenance and asset management programs can help manufacturers reduce downtime by 30-50 percent and improve machine life by as much as 40 percent. Greater efficiency and better performance are useful no matter how you look at it.
Streamlined Production, Efficient Supply Chains
Today's supply chains are complex. They are less linear than they were in the past, and manufacturers who want to streamline supply chain operations or consolidate suppliers have to analyze more components than ever before to make the right decisions. As a Deloitte Insights report puts it, the emergence of digital supply networks lets manufacturers "integrate information from many different sources and locations to drive the physical act of production and distribution."
However, this is only possible if the manufacturer has an effective data integration and data management strategy in place. Manufacturers need a way to centralize data from diverse sources, harmonize the information and then analyze processes and examine links in great detail. In this way, they can identify dependencies, remove bottlenecks and improve productivity. Manufacturers can also use harmonized data to reduce the effects of downtime as delays ripple across the supply chain.
The Power of Product Customization
A better approach to data integration and data management can also help manufacturers power product customization initiatives in the coming year. In the past, manufacturers focused exclusively on mass production, allowing niche industries to handle customization. Now, with technologies like 3D printing opening up new possibilities, manufacturers are taking a second look at product customization, which is becoming more affordable and is an excellent way to differentiate a product line.
In 2019 and beyond, data-savvy manufacturers will be in a better position to design, implement and manage customization programs. In an article on the next revolution in manufacturing, PwC Strategy& noted that "within the next five to 10 years, manufacturers in all industries will find themselves in a race to efficiently produce products at the point of demand — that is, where their customers are — and to deliver these items when their customers want them, personalized to their customers' individual tastes" and that "the engine that will drive all of these applications will be sophisticated and carefully designed data systems that can generate deep analyses to support efficient product personalization…"
Data Fuels the Future
As the new year unfolds, manufacturers may find themselves in the center of an economic boom that will require them to maximize the value of every asset to meet demands. On the other hand, they may find themselves in a downturn that requires them to use every strategy to cut costs. A well-designed data integration and data management strategy will help in either case. Companies of every type now recognize data as a key asset, and manufacturers will need to generate maximum value from data.
There are a number of ways to achieve a modern, capable data integration and data management posture. Some businesses build an infrastructure in-house, while others work with a vendor whose specialty is collecting, cleansing and harmonizing data, allowing customers to analyze and act on the insights that data generates to innovate and/or improve efficiency. As data flows into enterprises from an expanding array of sources and requirements for data security and privacy regulatory compliance become more complex, many businesses are choosing to partner with a data integration and data management expert rather than build an infrastructure in-house.
But regardless of how they achieve it, more manufacturing companies will focus on data integration and data management in 2019 and the years that follow. That's because data competency will determine the economic winners of the future as companies across all industries — including manufacturing — use data to break down performance barriers, reduce costs and embrace innovation.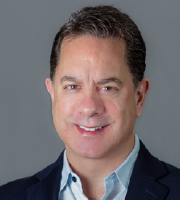 About the Author
Rob Consoli is Vice President of ALLOY Sales at OpenText, which just finalized its purchase of Liaison Technologies. Previously, he was Chief Revenue Officer for Liaison Technologies. He brings over 25 years of technology industry experience and has a demonstrated track record of successfully building teams and helping growth-oriented companies navigate cultural and process transitions as they expand operations and global reach. In this pivotal role at Liaison, Rob led Liason's North American efforts to strategically position and sell the company's cloud-based integration and data management solutions, as well as increase its sales to meet the company's growth objectives.Consoli holds a Master of Science from Southern Methodist University and a Bachelor of Science from Auburn University. https://www.liaison.com/ RConsoli@liaison.com
About Liaison Technologies, an OpenText Company
Liaison Technologies, which was acquired by OpenText on December 17, 2018, provides integration and data management solutions to help customers unlock the power of a data-centric approach to their business. Liaison's cloud-based approach breaks down the barriers between data silos to tap into the valuable information needed to make better decisions, faster. Tailored to solve complex data problems today while building a robust foundation for tomorrow's unforeseen challenges, Liaison fosters a seamless flow of information securely and at scale. Founded in 2000, Liaison serves more than 7,400 customers in 46 countries, with offices in the United States, the Netherlands, Finland, Sweden, the United Kingdom and Singapore. For more information, visit www.liaison.com and connect with Liaison, and OpenText company, on Twitter, LinkedIn and Facebook.