By Josh Jabs, VP of PKI and IoT Solutions, Entrust Datacard
With increased connectivity comes the need for greater cybersecurity protections – especially within industrial control systems.
More than 8 billion connected things will be used worldwide this year, and 60 percent of global manufacturers will use data gathered from these connected devices to identify opportunities for optimization.
From the availability of real-time information to more efficient, intelligent operations, the proliferation of the Internet of Things (IoT) has revamped industrial control systems. But it's about more than just increased efficiencies – increased cybersecurity risks pose a significant challenge to ICS IoT ecosystems.
Cybercriminals are taking advantage of the knowledge gaps surrounding the IoT and the growing popularity of connected devices to target and attack ICS environments. Manufacturers may find it difficult to leverage the benefits of greater connectivity without the right secure IoT solutions in place.
Entrust Datacard's new IoT security platform, the ioTrustTM Security Solution, combats the operational and security challenges that come with increased innovation.
By collecting data and transmitting it to trusted users, applications and devices within an ecosystem, ioTrust enables manufacturers to make smart and profitable decisions. IoT security solutions not only add value to products, but also help make IoT-powered manufacturing operations more efficient – all without compromising security.
The Game of Risk
By 2020, Gartner predicts that more than 25 percent of identified attacks in enterprises will involve the IoT, although it will account for less than 10 percent of IT security budgets. As the impacts of the IoT continue to change the way ICS environments operate, it's important for manufacturers to consider the risks that come with this innovation.
Damages from cybercrime are expected to cost global businesses more than $6 trillion annually over the next five years. In the manufacturing industry specifically, one in five manufacturers have reported a loss of intellectual property as a result of cyberattacks.
Breaches of privacy in ICS ecosystems put valuable company information – such as patents, designs, formulas and employee data or passwords – at risk, exposing sensitive data to unauthorized access by hackers. And using attack tools like traffic snooping, credential theft and introducing malware, cybercriminals can quickly and easily exploit ICS IoT ecosystems. By taking advantage of system vulnerabilities, attackers can do more than steal data – they have the ability to take control systems offline or wipe servers clean.
The need for cybersecurity safeguards across control systems fueled by the IoT is not just important, but vital.
Implementing Value and Safety
IoT security solutions can offer much needed protections as well as increased value for the products created within ICS environments. IoT devices are often not equipped with strong enough security capabilities, opening the door for more frequent breaches.
But manufacturers can shift towards the mindset of ensuring their products are secure by design. Whether it be through identity issuance, identity management or identity and data security – all of which are tiers of ioTrust – devices should be manufactured with security in mind.
And manufacturers who can identify parts in a secure manner throughout the manufacturing process have a unique advantage compared to competitors. ioTrust's Identity Issuance platform helps manufacturers improve asset and material tracking by connecting products to a secure and unique identity. Some supply chains – like automotive supply chains, for example – require various electronic control units, each with its own manufactured components. But once a vehicle is on the road and electronic control units need to be replaced, OEMs may demand that replacement parts are also secure and uniquely identified.
An Efficiency Spike
Despite the potential losses and damages from cyberattacks, just one-third of manufacturers conduct penetration testing each year.
Manufacturing plants are typically isolated from the greater conversation about technology and communication – but that's quickly changing. The IoT serves to break down communication and data barriers which have previously been difficult to derive from complex, unconnected systems.
For manufacturers, the elimination of data silos is critical. The IoT has the ability to foster connectivity, interoperability and mobility, and protect against an increased attack surface. Industrial organizations need IoT security solutions with more authentication capabilities and proficiency in securing data flows.
Increasing IoT presence ultimately produces greater efficiency – but without the necessary security protocols and systems in place, the risks of connectivity can quickly outweigh the advantages. The ioTrustTM Security Solution can deliver security capabilities that add value and enable optimization, safely transforming manufacturers into trusted digital businesses.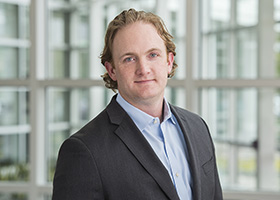 About the Author
Josh Jabs is the vice president of PKI and IoT solutions at Entrust Datacard. He has more than 20 years of experience gauging the practical impact of changes in the technology ecosystem, most recently with the rise of the Internet of Things. Jabs also served as the vice president of global government solutions at Entrust Datacard prior to his current role. Before joining the company, Jabs directed investor engagements as an equity analyst in the security and financial technology sectors at Roth Capital Partners and Piper Jaffray. He also held roles within the United States government, specializing in new technology investments and security research. Jabs holds an MBA, a master's in electrical engineering and received his bachelor's degree in electrical engineering from the United States Air Force Academy.