Subscriptions aren't a short-term strategy. They're a long-term investment to help manufacturers scale operations globally.
By Stephan Liozu, Senior Manufacturing Strategist, Zuora
The growth of the Subscription Economy accelerated in 2020 as companies looked to build stability and resilience amid uncertainty. But subscriptions aren't a short-term strategy. They have become the new normal for many sectors especially in the B2C world, and over the past few years, subscription business models have penetrated the B2B and industrial world. In fact, recent research found that manufacturers embracing digital subscription services grew faster than traditional manufacturers (7% revenue growth vs -8.1% revenue decline for S&P counterpart).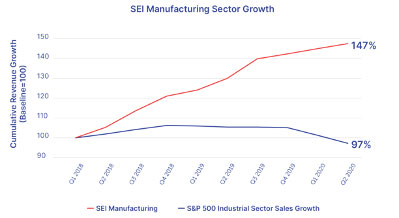 It all started with SaaS transitions moving from perpetual software licenses to cloud-based software solutions. From there, it moved to product-as-a-service (PaaS) and equipment-as-a-service (EaaS) offers – those of which manufacturers are taking advantage of using IoT-enabled devices.
Here are the ten reasons why manufacturers should embrace subscription business models in 2021 and beyond:
First Mover Advantage Matters: Many industrial verticals have already embarked on subscription business model transformation. Caterpillar and John Deere got first mover advantages in the large equipment space. PTC established leadership in the industrial IoT area while Honeywell, Garmin, and Boeing were early adopters in the aerospace business. Being the first manufacturer to launch subscriptions in a space offers two key advantages: the ability to to work with the early customer and partner adopters, and the ability to experiment before anyone else and forge critical partnerships.
Industry Leadership: Your company might not be in a leadership position nor willing to be first to market. However, not leading opens the door for your competition to lead instead. An empty space might become an attractive one for a company with big ambitions.
Large industrial distributors are investing massively: in electronics and in industrial parts, some large distributors like Avnet, Grainger, MSC, and Fastenal have already made billions in investments in digital transformation. While this is good for industrial sectors, it is not good for manufacturers who rely on industrial distribution networks to access end-users.
Customers Are Demanding Subscriptions: With COVID, the level of commercial debts is at record high while demand and profit levels are slowly recovering. That puts a cash strain on many businesses and many sectors. The result is a greater focus on cash conservation and optimization. Consultants report a much greater focus on OPEX business model and recommend to manufacturers to develop a balanced portfolio of business consisting of products, services, software, and data-driven solutions offered both in the form of one-time purchase and recurring form.
Reaching New Segments of Customers: That move to a blend of on-time offers and subscription offers can also provide a boost in revenue generation. The segment of customer most likely called "price buyers" or "cost-conscious customers" are given low priority because of low margins, high level of competitive intensity, and the lack of willingness-to-pay. Subscriptions can help tailor specific offers to these price conscious customers, especially considering the trends towards reshoring and local production.
Using Your Installed Base to Your Advantage: Manufacturers know products, equipment, and hardware inside and out. You design, produce, sell, and maintain these assets. This is their bread and butter. When was the last time you counted the number of assets in operation around the world? What if you connected these installed assets and the next wave of assets to be installed? Imagine the power of this installed base in terms or spare parts, services, connected services, predictive maintenance, etc. This is the first area to pay attention to.
Avoid the Price Erosion Spiral: One way to get out of the spiral of price erosion or to get out of a price war is to transform your business and revenue models. This strategic move allows you to change the conversation and to focus on other topics: business predictability, CAPEX savings, on-going innovation, and the benefits of servitization.
Diversify Your Go-To-Market Approach: Traditional manufacturing supply chains include wholesalers, resellers, dealers, and potential sub-dealers. It is a long way from the end-user and the consumer. The digital revolution requires deep interactions with them to benefit from the information and data they provide through product usage. It is time for manufacturers to diversify their route to market and to be able to interact freely in their ecosystems with or without their distribution partners.
Develop Greater Customer Intimacy: Most industrial companies lack customer intimacy. Technology, engineering, and products are more common foundations of the manufacturing mindset. This is a classic case of the chicken or the egg. You need customer intimacy to design your subscription. And your subscription gives you more customer intimacy. The key is to get started even if you do not have the best customer insights.
Launching Customer-Driven Innovations: Bottom line, having both a direct relationship with end-users and greater customer intimacy feeds your organization's innovation engine. The more you know about usage, misusage, customer pains, customer unmet needs, the more you can provide better and more customer-centric innovations. This is the main benefit of launching and selling subscription models.
At the end of the day, it's not a matter of if you should launch a subscription-based service, but when you will do so. The broad shift to subscription business models is underway and the only way to compete against industry leaders is to truly embrace transformation and understand how you can differentiate yourself from the market. It is never too late to innovate. Get it done now.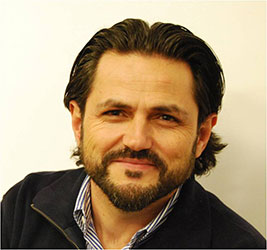 Stephan Liozu is Senior Manufacturing Strategist for Zuora, specializing in industrial subscriptions and industrial value-based pricing strategies. He holds a Ph.D. in Management from Case Western Reserve University in Cleveland, OH. Stephan wrote 10 books, one of which is called "Monetizing Data" focusing on digital transformations and digital pricing.
Contact: sliozu@zuora.com